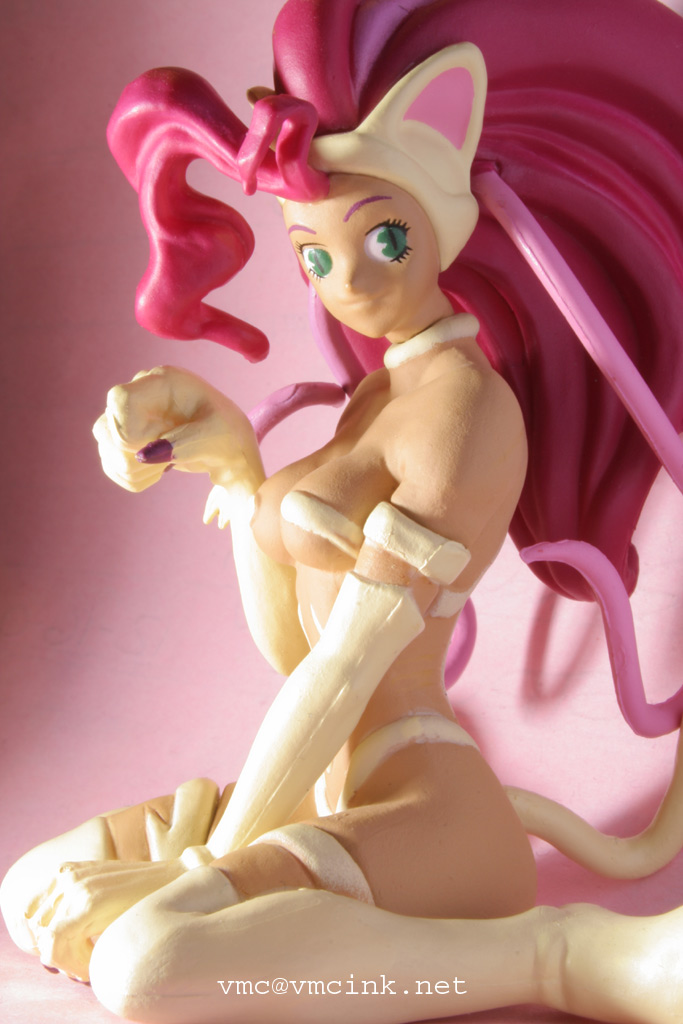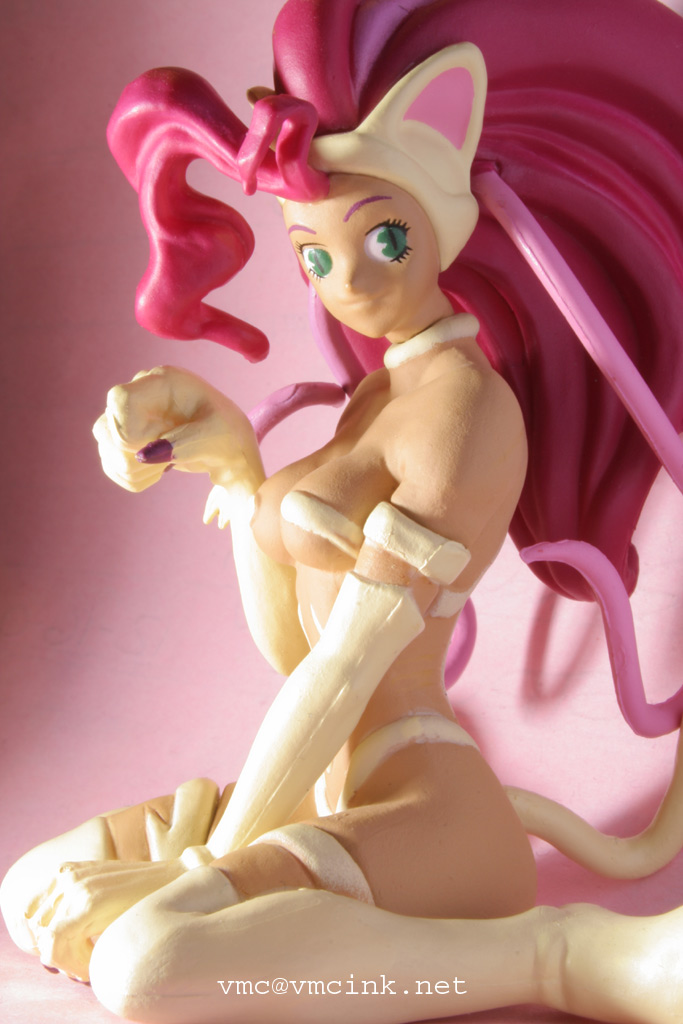 Here is alternate colors Felicia from the Darkstalkers (aka Vampire) series of video games. Vampire Savior 2 is one of my favorite video games (play it on MAME, of course), with its mix of interesting characters, fun attacks, and great looking levels.
Felicia is a nice character to play as if you like to scratch the hell out of your opponent! Her "Onegai!" special attack is very funny (many different Felicias pounce on the opponent- and scratch the hell out of them).
This photo was taken with my Canon Digital Rebel XT. I bought the figurine from Animenation.com, I believe. You don't know what you're getting (since the box has no window) until you open the package. I think I was fortunate to get this character, and pallet combination.