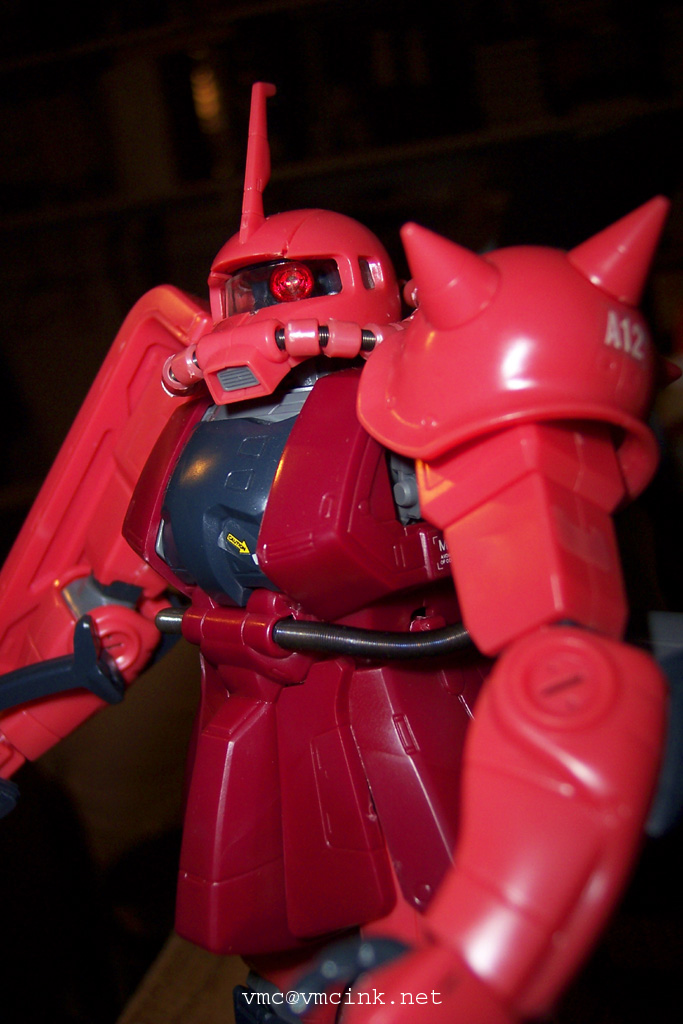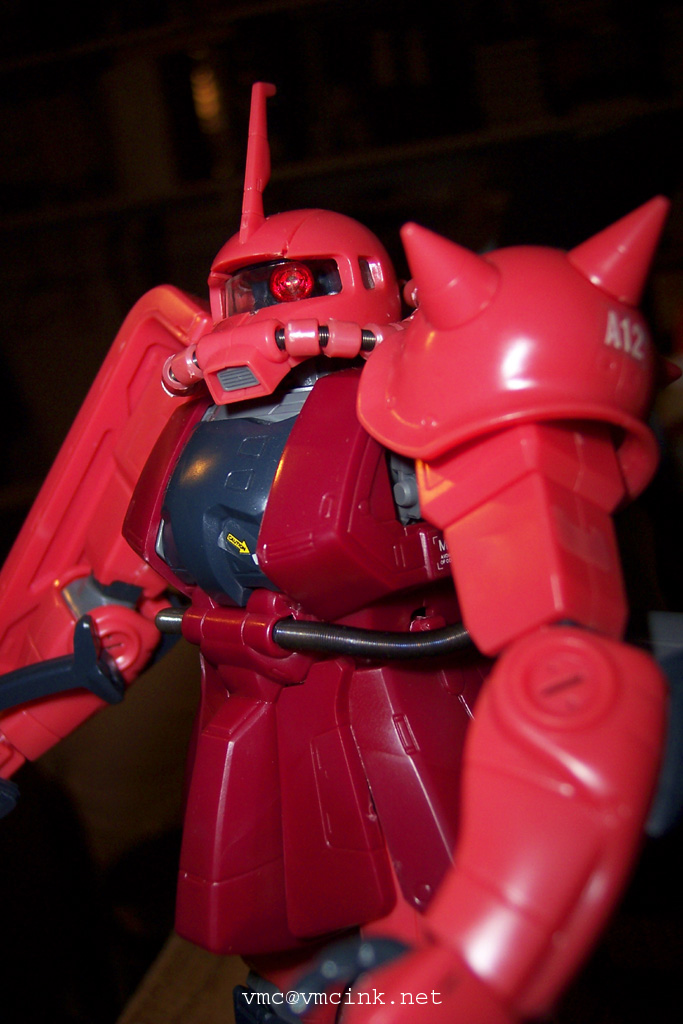 Watch
Don't mess with The Red Comet.

This is a Skill Level 6, Master Grade, domestic, model kit.
It depicts the MS-06S Zaku II, seen in the original Mobile Suit Gundam anime.

This model kit took me several hours to build, and all were utterly enjoyable. This was the most complicated Gundam figure I had ever constructed; it had more than 250 parts.

I've since built a Level 7; I'm currently working on a Level 8; I have one more waiting for me (it's a Level 8, possibly Level 9). Stay tuned for images.