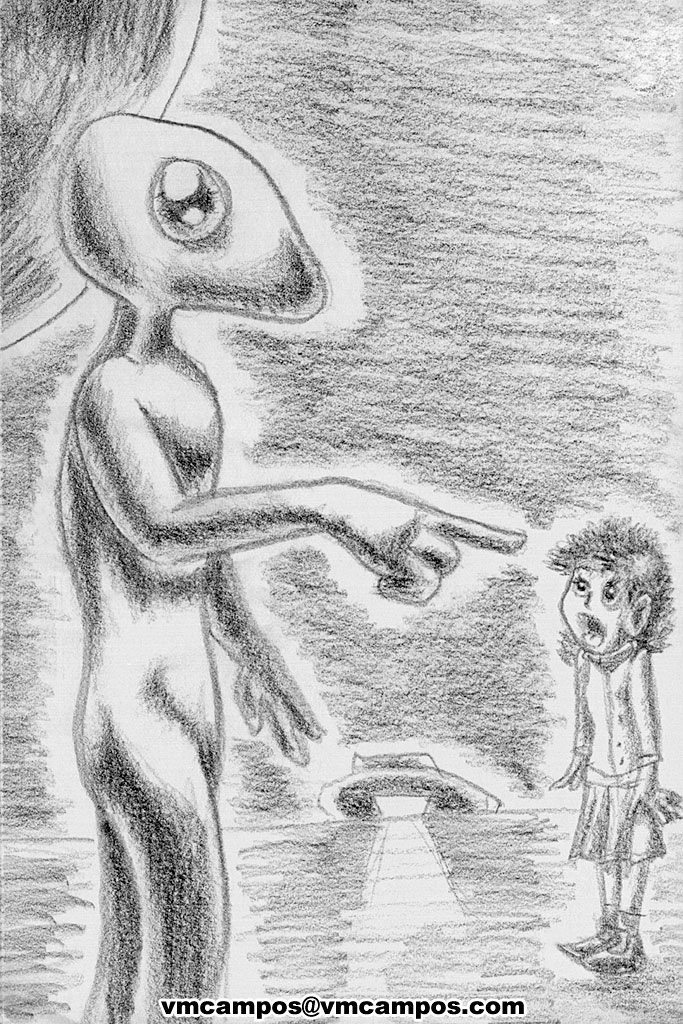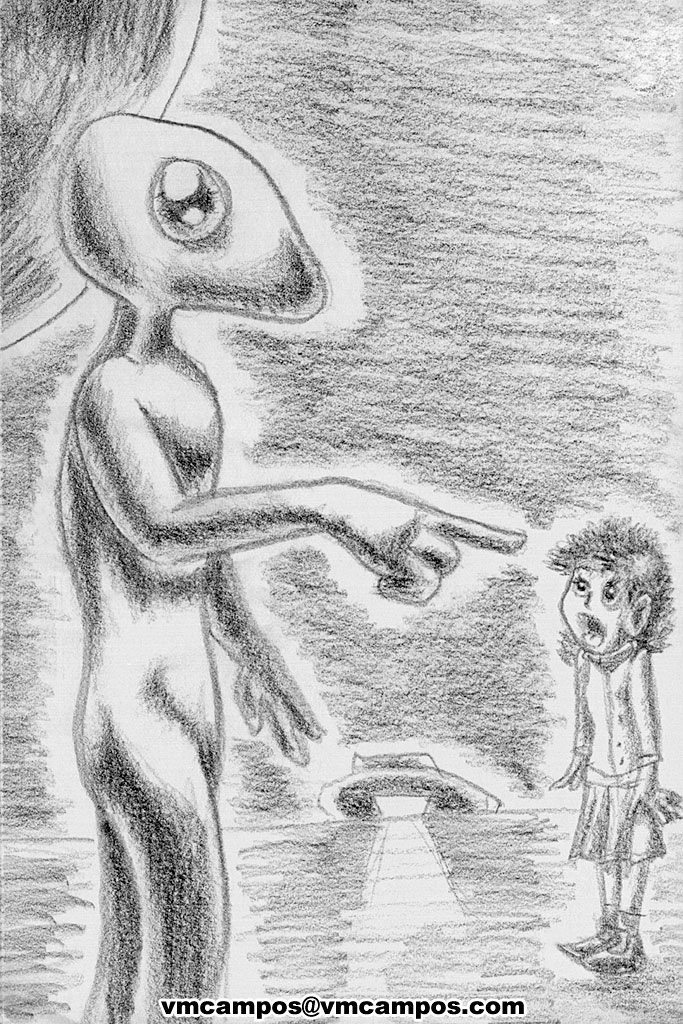 Watch
A little girl meets a traveler from beyond the moon. She's scared, but excited to meet him/her/it. A new adventure awaits!
Drawn as part of my "Doodle A Day 2011" project. Follow me on Twitter (
[link]
) or Flickr (
[link]
) to see a cool doodle every day. See all the doodles at my Flickr Set (
[link]
).
This image was first drawn on May 18, 2011 (
[link]
). I used a soft lead pencil on paper. I was very happy with the results. I'm proud of the shading, and the girl's expression.
What do you think?