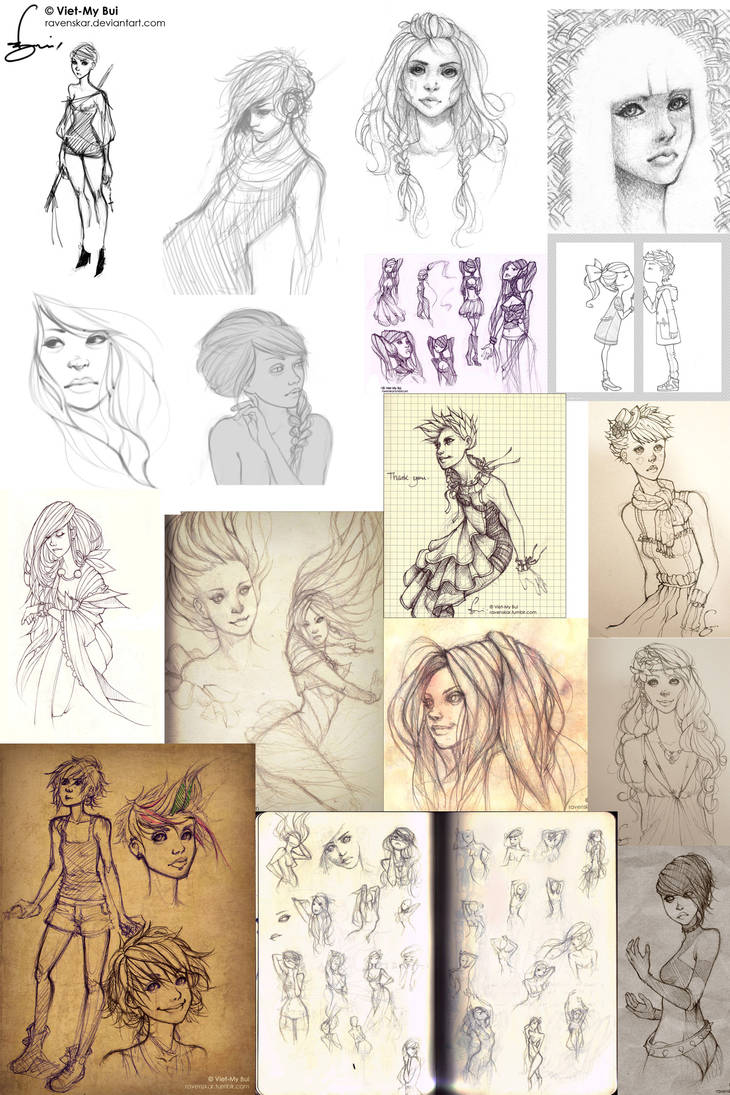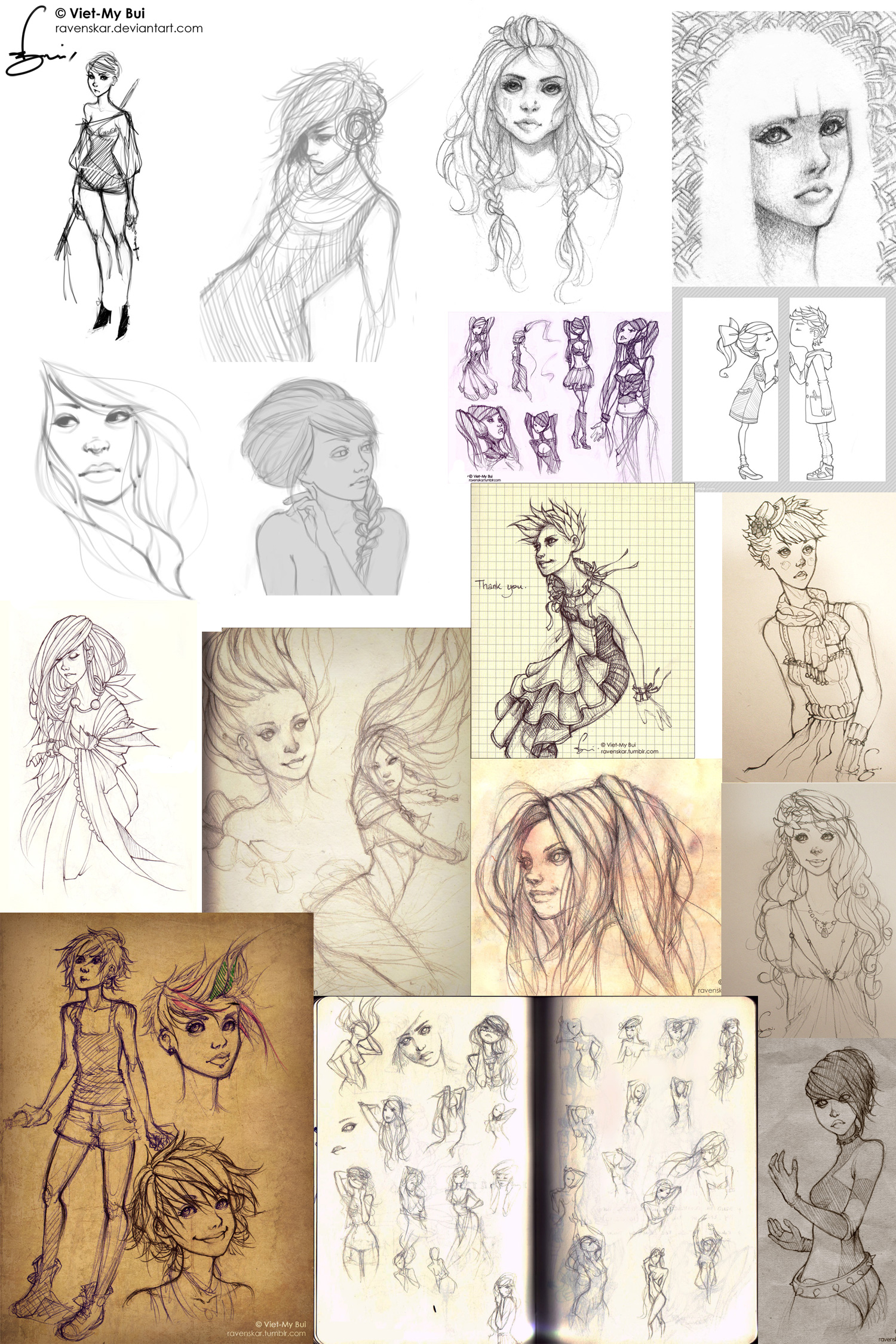 Watch
Here's another sketchdump. Just an accumulation of sketches I've posted on
my blog
over the past... year or so?
Most of these were graphite pencil or pen doodles scanned from my moleskine. A couple were done digitally. Some recent, some veryveryvery old. The one in the bottom right was a sketch commission for =
Eddy-Swan
. The horribly cute illustration of the boy & girl were done for a friend's birthday.

Sorry if you see my signature here & there. Couldn't be bothered removing them all.
See more stuff at
my blog
!

---
Tools: pencil, pen, Wacom Intuos2 tablet, Photoshop (for compilation).