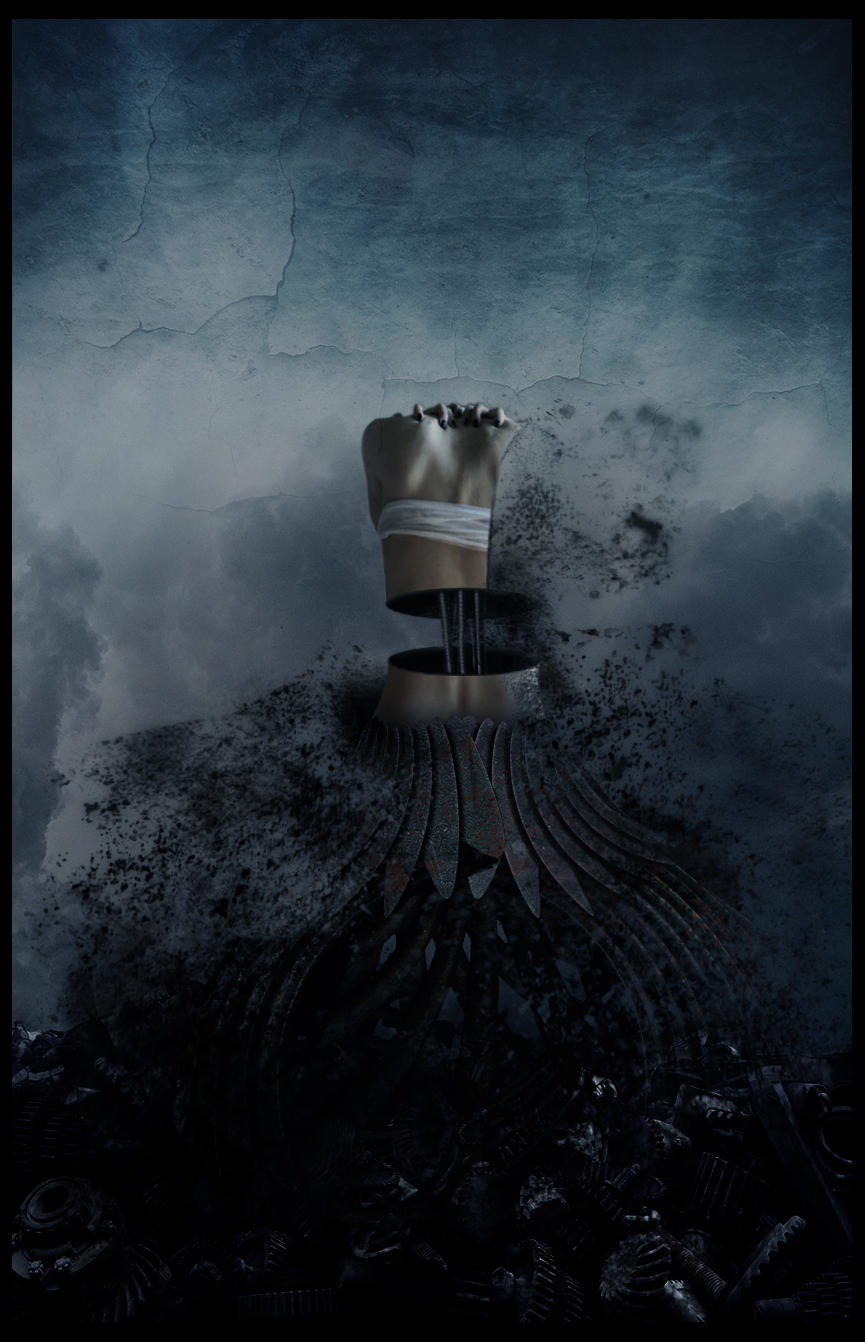 Watch
... I am not a machine... I am a human...
At last! After like 3 months or so of struggles and stealing from what's left from my free time i finally managed to finish this artwork. It is inspired by the brilliant speech by Charlie Chaplin at the end of his movie "The great dictator" and particularly this part:
"
Don't give yourselves to these unnatural men - machine men with machine minds and machine hearts! You are not machines! You are not cattle! You are men! You have the love of humanity in your hearts!"
So the idea of the person trying to break free from the machine parts came to my mind instantly. I hope that you will like it!

Credits:
SilvieT-Stock
silviet-stock.deviantart.com/a…

amka-stock
amka-stock.deviantart.com/art/…
Araken-Starway
araken-starway.deviantart.com/…
thecaprice
thecaprice.deviantart.com/art/…
Della-Stock
della-stock.deviantart.com/art…
pixelchemist-stock
pixelchemist-stock.deviantart.…
pixelchemist-stock.deviantart.…
jojo-ojoj
www.deviantart.com/art/Metal-s…
texturefabrik.com/category/met…
(textures)
wickedjess
wickedjess.deviantart.com/art/…
Sirius-sdz
sirius-sdz.deviantart.com/art/…
sirius-sdz.deviantart.com/art/…
And i think this is all of the stocks i used!

</span>
very beautiful

Reply

Fantastic creation and great concept!!

Reply

Oh shit... I totally know this feeling. I felt that way many times. Also there's a metal band called Fear Factory that talks a lot about this subject and became one of my favourites because of that.

And I also love Chaplin's speech as the best one ever made in movie history for me.

Great work! I`m adding it to fav's right now.
Reply

Thank you so much! I will look for their lyrics for more inspiration then!



Reply
Reply