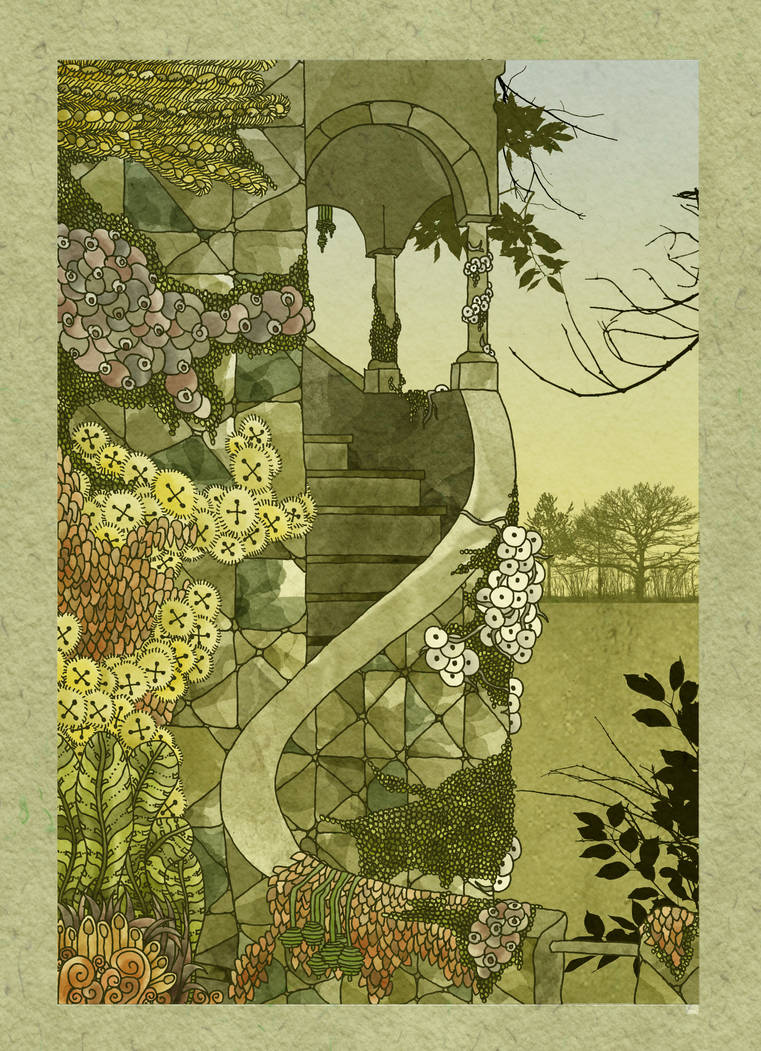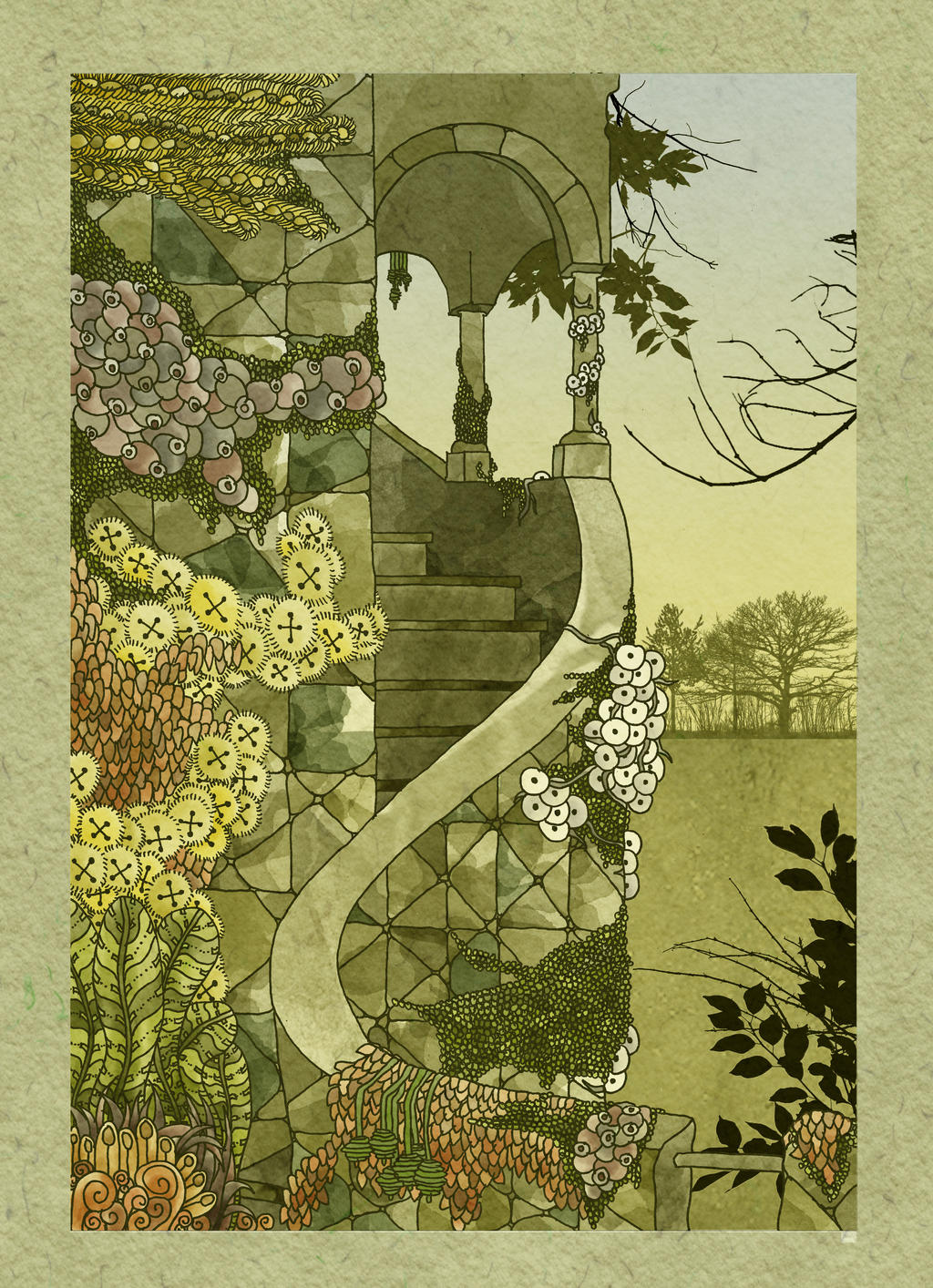 Mixed media.
Traditional: 0.4 point black marker on light cardboard
Digital:
reference stock
Lugubrum_stock_regaleira4 by

texture
webtreats-paper-pattern-5-brown by

brushes
watercolor_brushes by

33_coffee_stain_brushes by

branches and foliage brushes by

nyau_tree_brushes by

PHOTOSHOP_BRUSHES___trees by

tree_borders_brushes_2 by

Trees-and-Leaves-Brushes by


Oh wow, this is such a beautiful Piece of art.
I totally love the amount of various stocks you used, it's a lovely mixture.
Moreover I like the colours in the Picture, the dominant green creates a wonderful atmosphere and it remembers me of Italy somehow

I also love the love for the Details, they're making the Picture even more interesting and nice to look at.
Very well done, you did a very good Job!
I love it

Reply

Thank you very much. It means a lot because this is a favorite of mine. I put many hours and effort into it.
Thanks again!
Reply

Reply