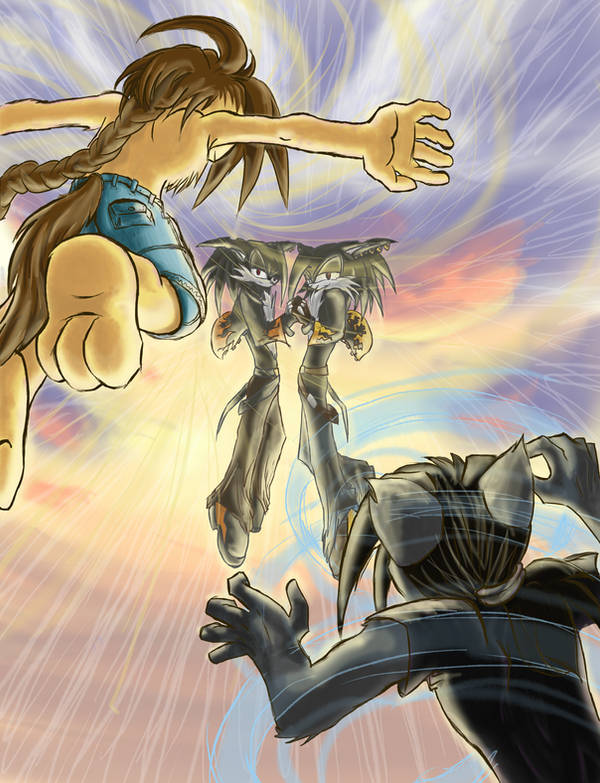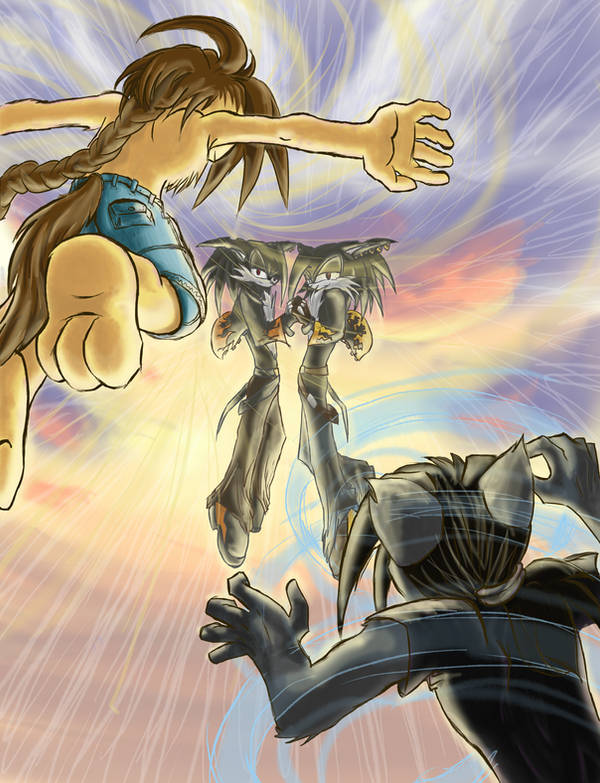 Watch
This was supposed to be an entry for a contest being held by
... But I didn't finish it in time XD So, after some months I decided to finish it.
Kiba and Eroba were colored first, then Diablo and Dios ( the two characters in the middle, left = Diablo, right = Dios ). But first the background was much different, greyish with purple, so now the colors are a bit off... I rushed it in the end. Now Diablo and Dios are waaaay too light *cry*
Also, I did want to draw Diablo and Dios' attack (I was planning to make two giantic purple wings, they are preparing that attack here ) but I noticed the pic would be too crowded then.
My tablet is acting strange lately

The pen pressure goes on and off.... Luckily it was on when drawing this background

I had lotsa fun making these clouds... Today I was walking with the dog on the field, and at 21.30 the sky just looked like this. That's why I wanted to draw this xD
But oh well. I kinda like this drawing, even though there are lotsa mistakes xD I'll try to color yous OCs better next time, serenity xD;;;
-...I swear I'll finish the other requests within a year, I sweeaar xD;;...-
Diablo and Dios ©
~
serenitymyst
Kiba and Eroba ©
~
vixenkiba
No Stealing or Copying!!