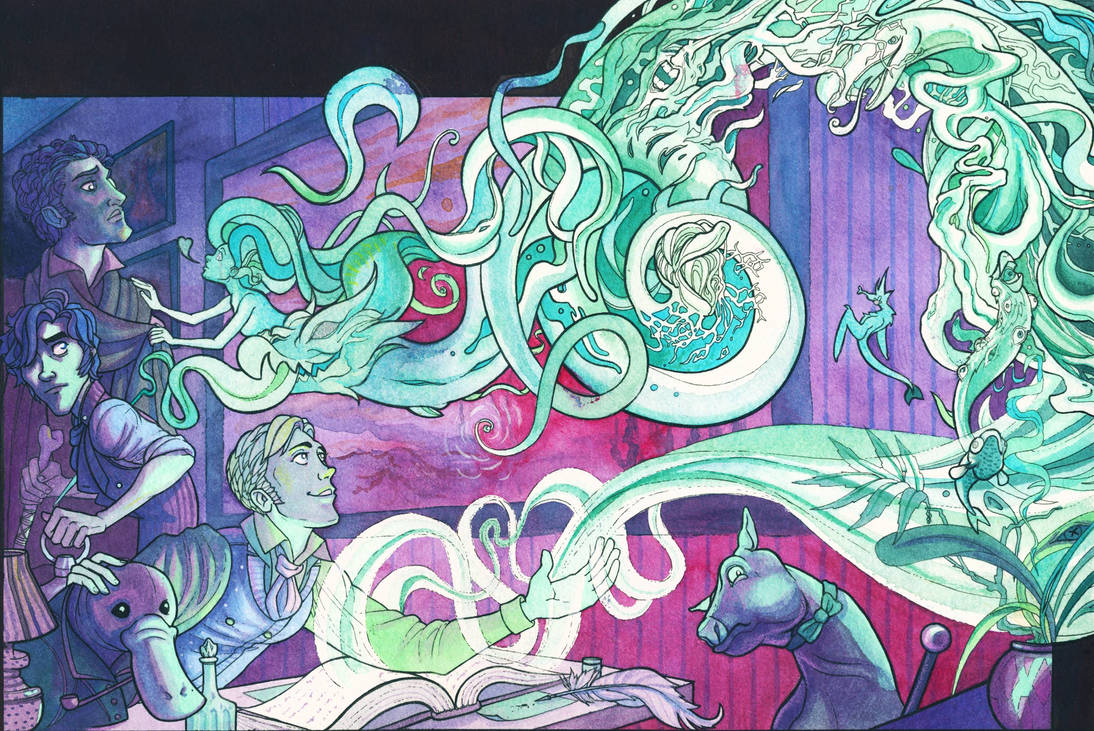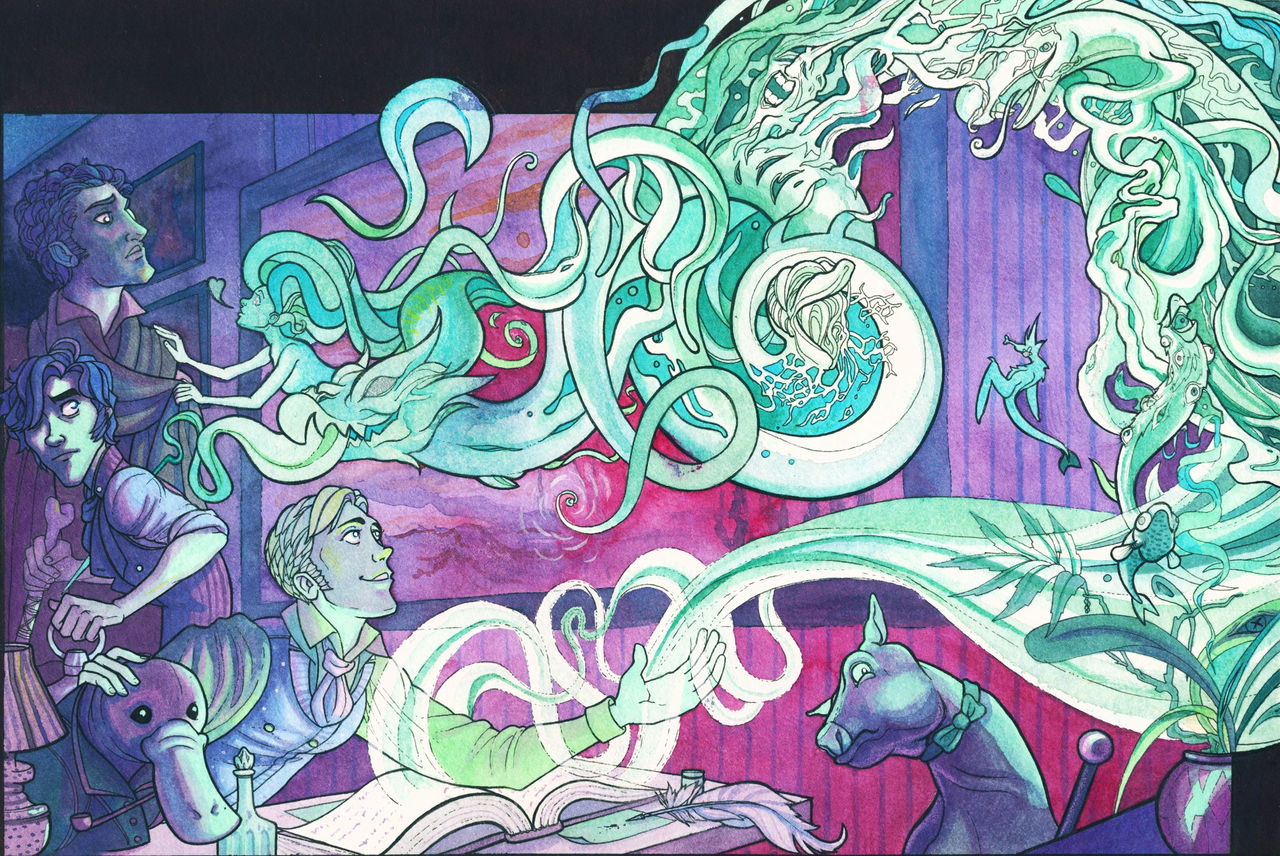 Watch
At
long
last I have access to a scanner and can post this belated birthday gift for

featuring three of her characters; behold the majestic adventuring trio (
William
,
Gabriel
, and
Sandwell
) and the
Book of Beasts
!
Whee this was such fun to work on, and it was awesome to do something with the Sandwell boys
again
. Sadly the scanner doesn't pick up the sparkly bits...this one definitely looks better in person :'[
I hope you have a fantastic year Sleyf...full of thrilling adventures (...right Gabriel)!
Used: Watercolours, Mircon pens, Copic markers, fountain pen ink, FineTec metalic paint, Herbin phosphorescent ink