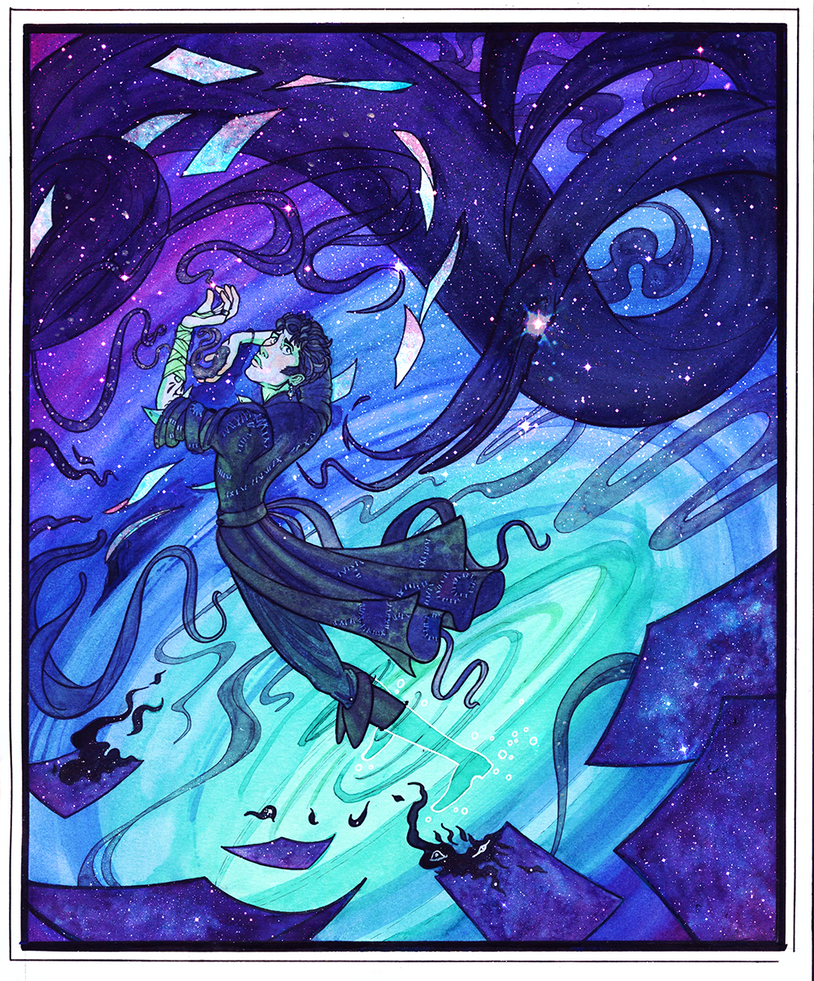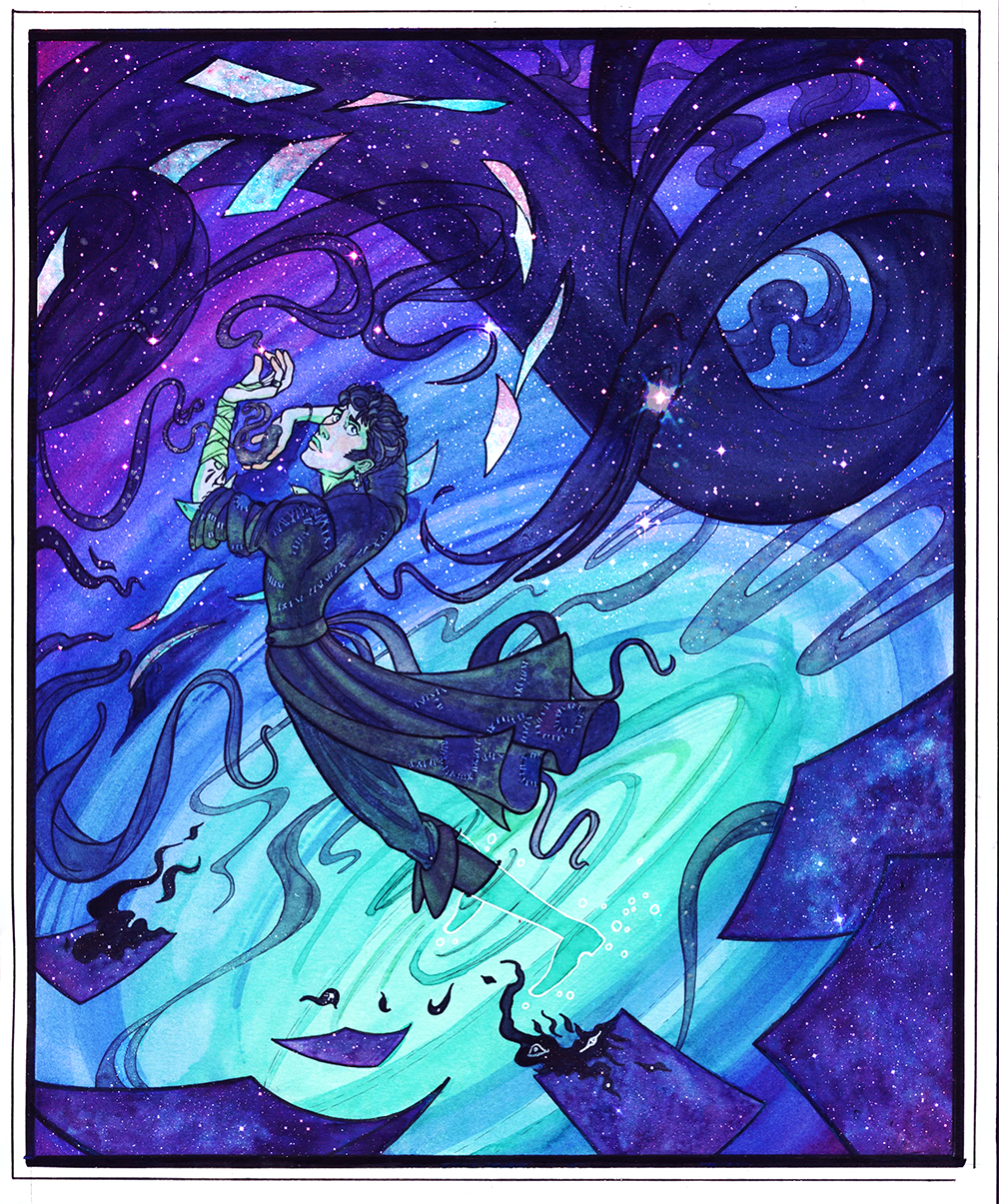 Watch
Ah ha ha ha! I've got quite a backlog of things to post (and other people's art to catch up on)!
Prepare for comment spamming :'D

In Bad Rats scavagemages [Wildmages and Thaumaturges] have the ability to pull the scattered remnants of old magic from the atmosphere and bend them to their own ends. Unlike other magic users [High mages, witches, and the Blessed] they cannot create magic from scratch, but must rely on what volatile fragments they're able to scrape together. Thaumaturges, having received a thorough education, use safeguards and contracts to protect themselves from their dangerously unpredictable raw material but Wildmages (from necessity or preference) do not. Due to their close contact with magic both Wildmages and the Blessed are apt to develop a shadow aspect...which I'll explain more about later.

Here is a Wildmage, Byron, doing some rather risky magic. Wildmages are by far the most likely magic users to end up accidentally turning themselves into jars of jellies eels, blowing themselves into a million tiny fragments, stranding themselves in alien dimensions of unspeakable horror, and getting themselves evicted from their flats for "unseemly noises in the small hours".

I did the line art for Inktober (day thirteen), then painted this with watercolours and did some digital cleanup (as usual XD).