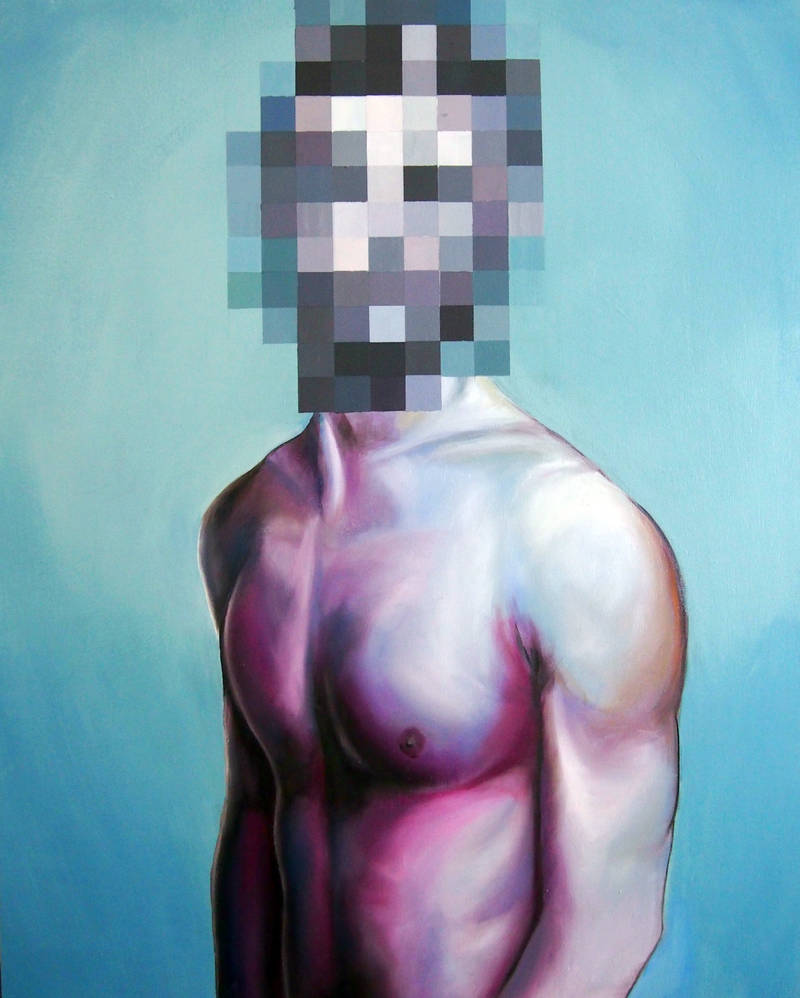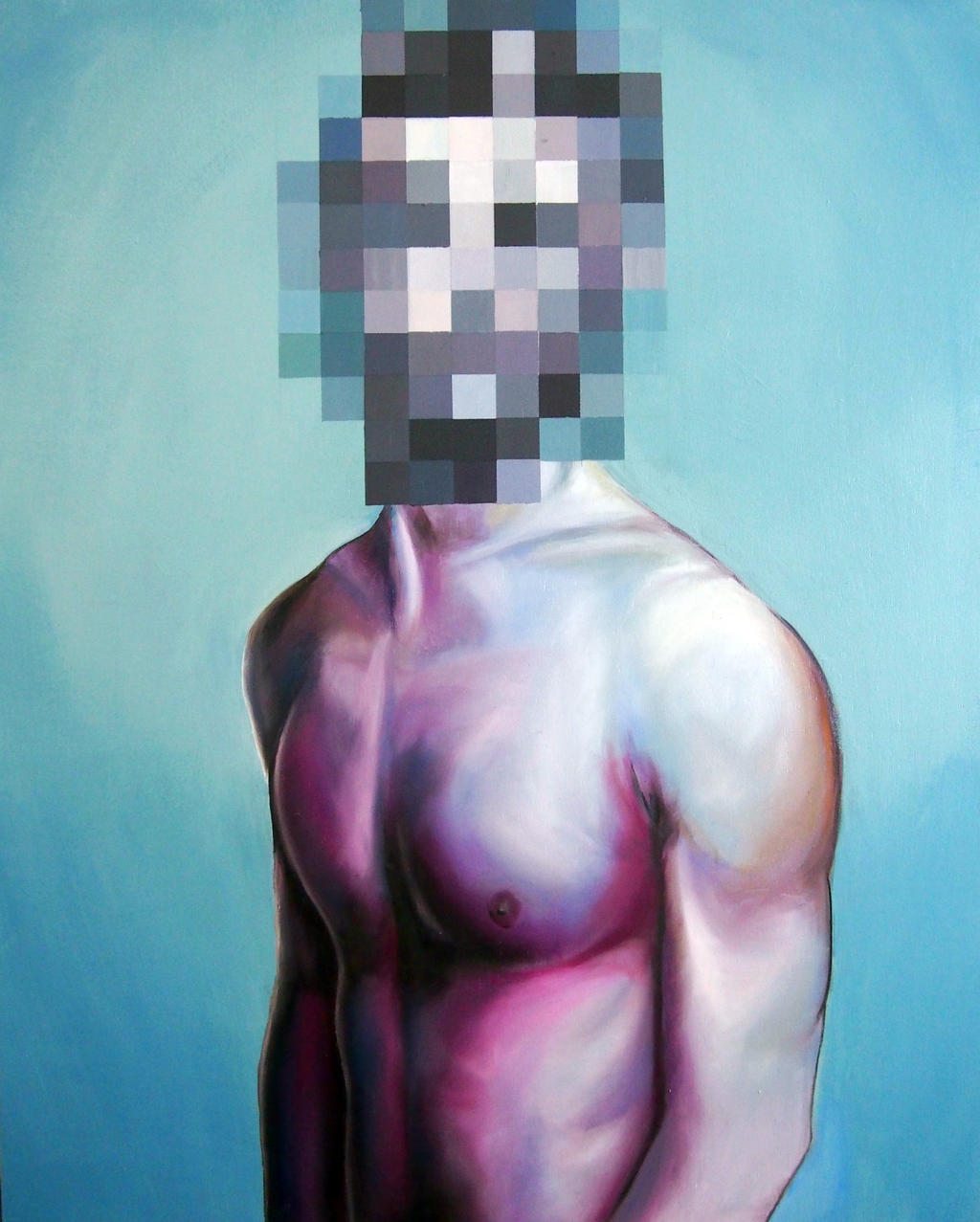 "I don't care about who you are, I don't care about your ideas, your story, your fears, your dreams. All I want is to look at a fine pair of pec muscles."
-The Media

Original in concept and fluid in execution. 5 stars out of 5. Good job.
Reply

the concept and execution are amazing!

Reply

Lovely colours! And interesting choice, pixelating the face in order to not have to put attention to it

Reply

Thank you for not censoring the body
Reply

Reply