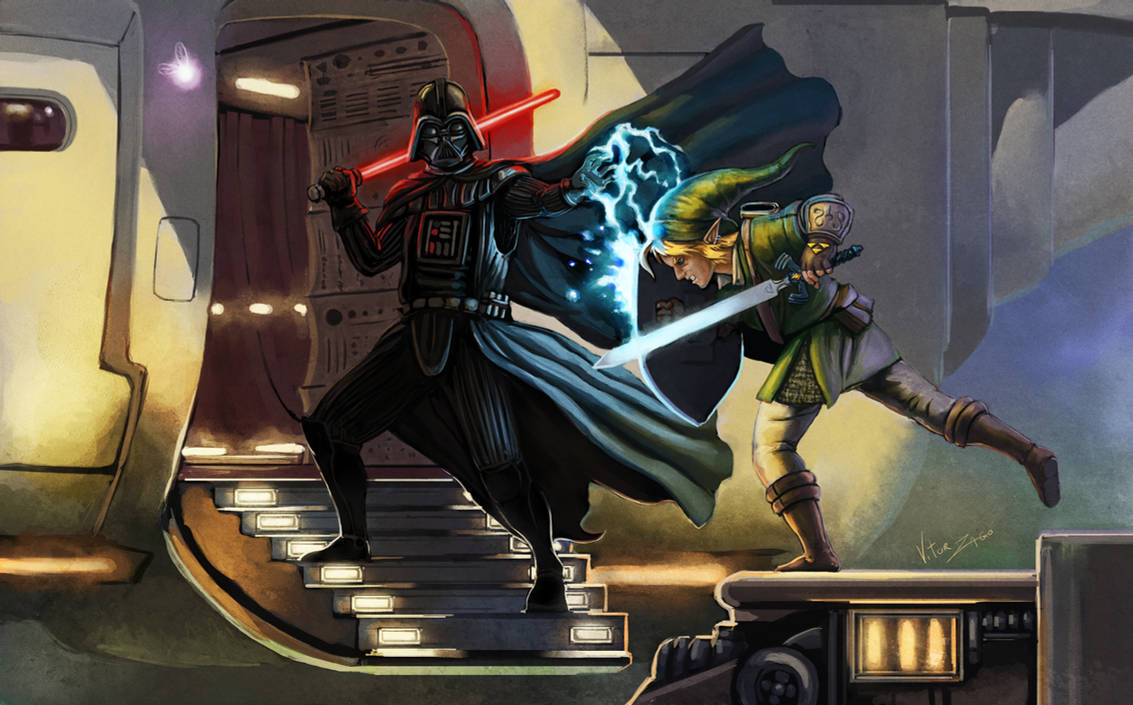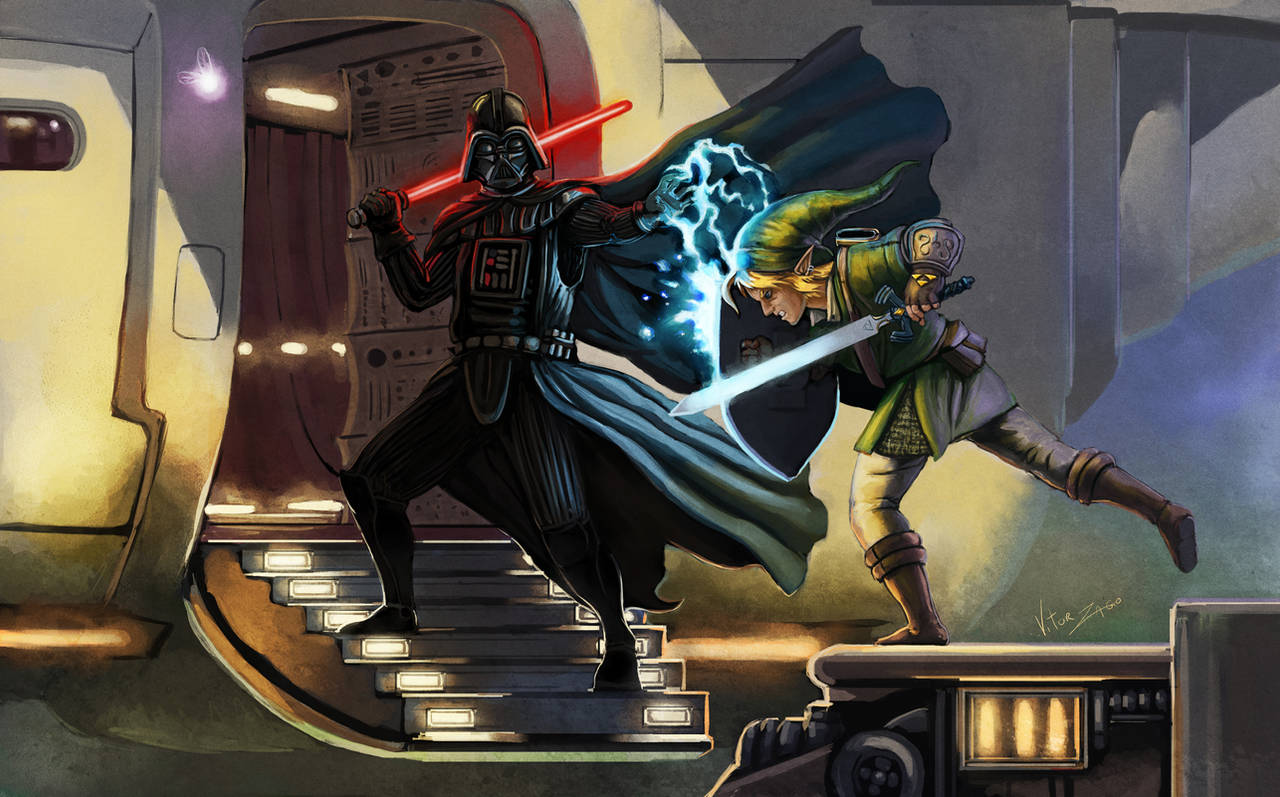 Watch
First - this is a great picture and you are clearly an excellent artist - so it's very hard to give a critique of this piece! But you were humble enough to ask - so I'll try.
The composition is perfect, the positioning of the characters is nice and central. Their poses are good and realistic - with just enough dynamism. (The use of the cape to add movement is especially well planned.) Your choice of colour palette is also perfect - with the soft hues and focus of the ship contrasting well with the greater contrast of the characters - which also helps draw the viewer's eyes to the centre of the picture.
There is nothing to fault with this picture, but to be super picky - I think the only space for any improvement at all would be to the anatomy of the characters. I think you could give Darth more muscular bulk - while Link could be a little slimmer. This would emphasise the difference in the characters' shapes and help add some 'drama'. But that is the only thing I can suggest that you might want to think about. Bravo!
The Artist thought this was FAIR
28 out of 29 deviants thought this was fair.