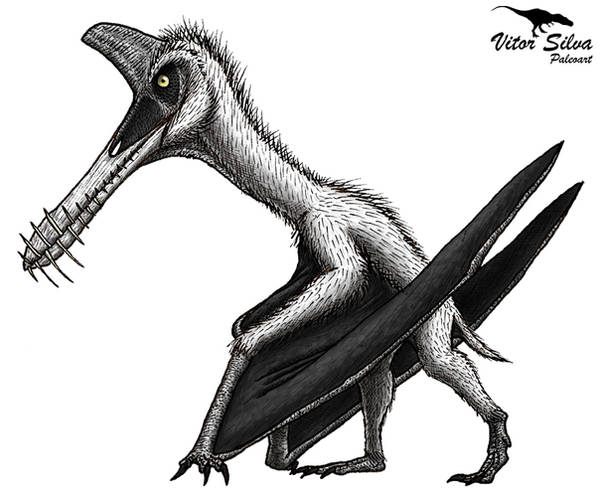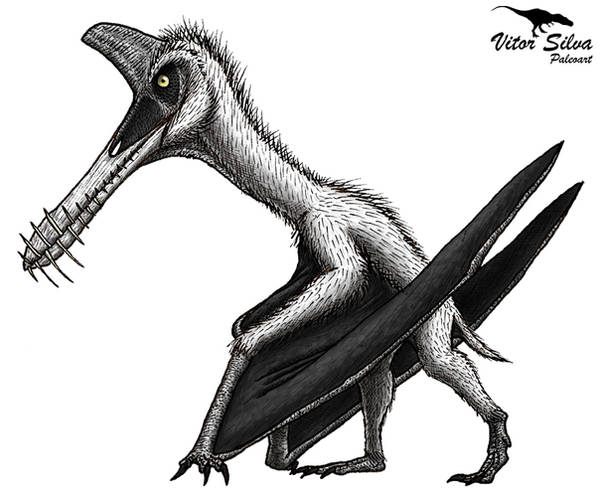 Watch

Cool restoration! It's such a bizarre animal that it's almost a shame you went so conservative on the crest. Most pterosaurs with bony crests that have soft tissue impressions show that the crests were far larger and more elaborate than the bone alone suggest (in fact it now looks like all pterosaurs probably had soft tissue crests, even those that didn't have bony crest bases). Only real nitpick is the presence of a beak, which there's no evidence for and doesn't really make any biological sense in a toothed animal. The idea that toothed pterosaurs had beaks is a pretty widespread misconception unfortunately.
Reply

Thank you Matt, this was a very constructive critique! One of my doubts about pterosaurs was exactly this one, about the beaks. I've read something about the soft tissues on the crests, but still insisted in draw a "bone shaped" crest in this one

. Well, I'll correct that mistakes in the next restorations. Thank you again, for the help

Reply

Nice. Glad to know I'm not the only one who enjoys drawing this bizarre pterasaur
Reply

Nicely done, man! I just love your ghastly version of the "Ghost Dragon Hunter".

Reply

great work!

Reply