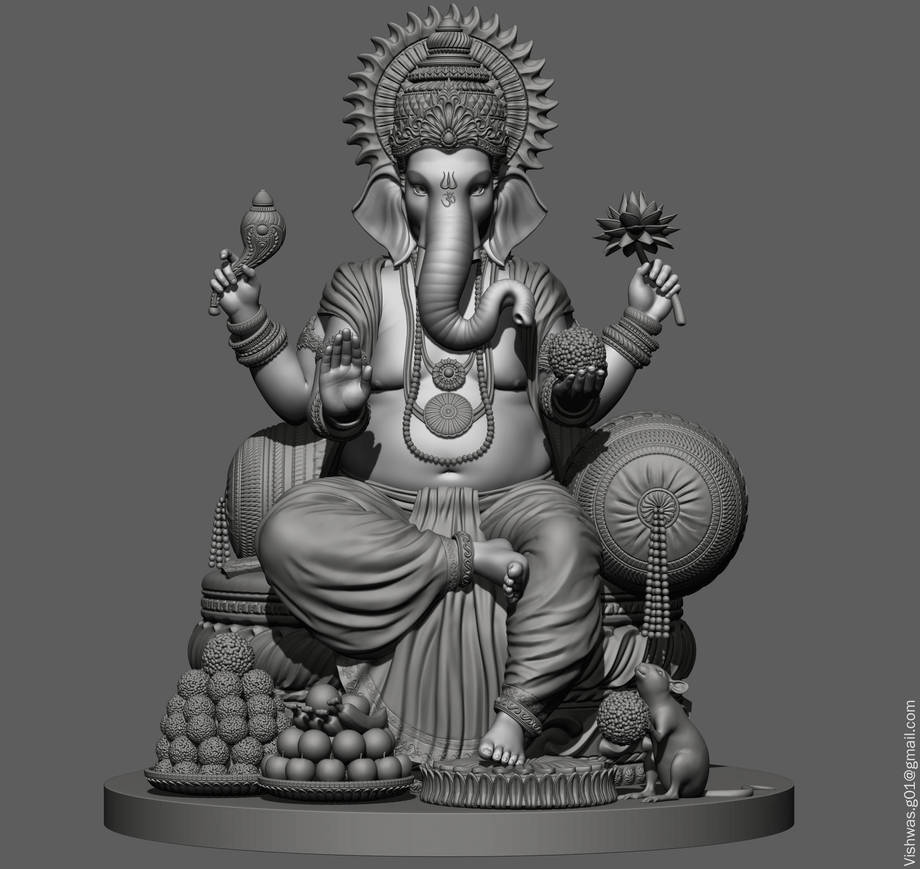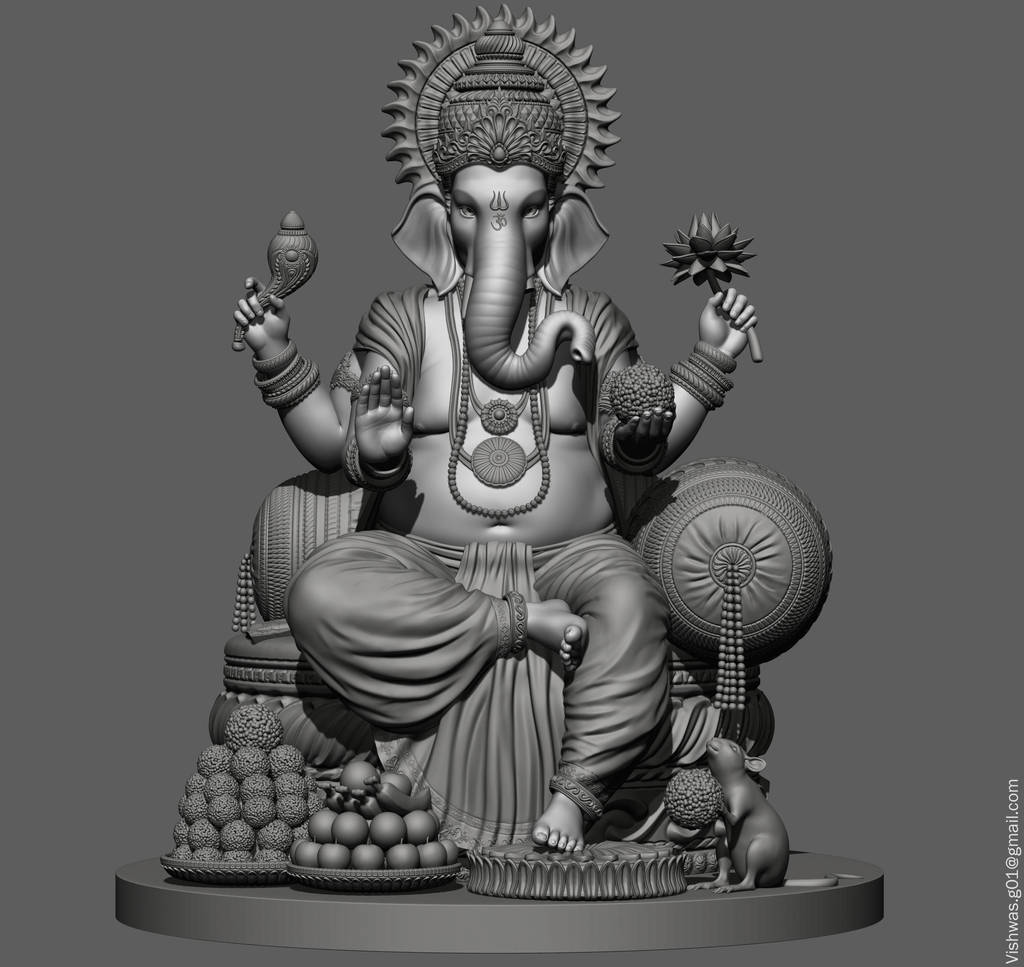 Watch
Hi everyone,
i was working on Ganesha Project last year for a company ,
this is done for CNC production for the wood carving ,metal carving, 3D Print etc ,
i was responsible for creating Ganesha concepts in different pose, style and its 3D versions in Idol style , it was challenging and fun doing that , i enjoyed the project and explored new things
I have used Zbrush for creating this .
Ganesha also known as Ganapati and Vinayaka, is one of the best known and most worshiped deities in the Hindu pantheon.
Hope you guys like it ,
your comment and critique is most welcome and valuable .
Thanks very much.