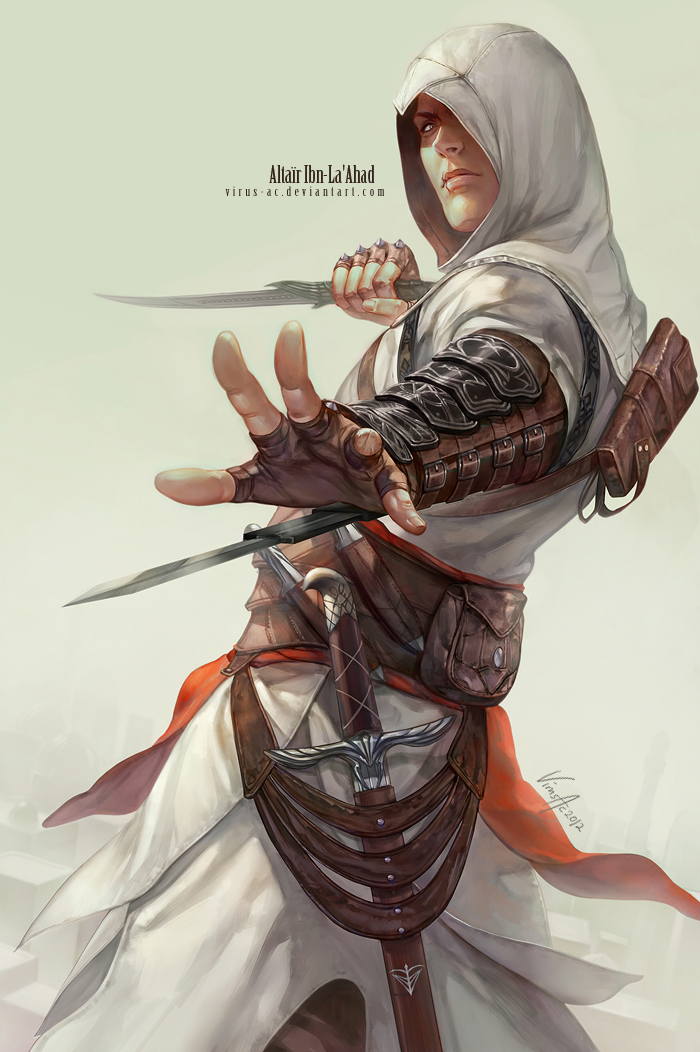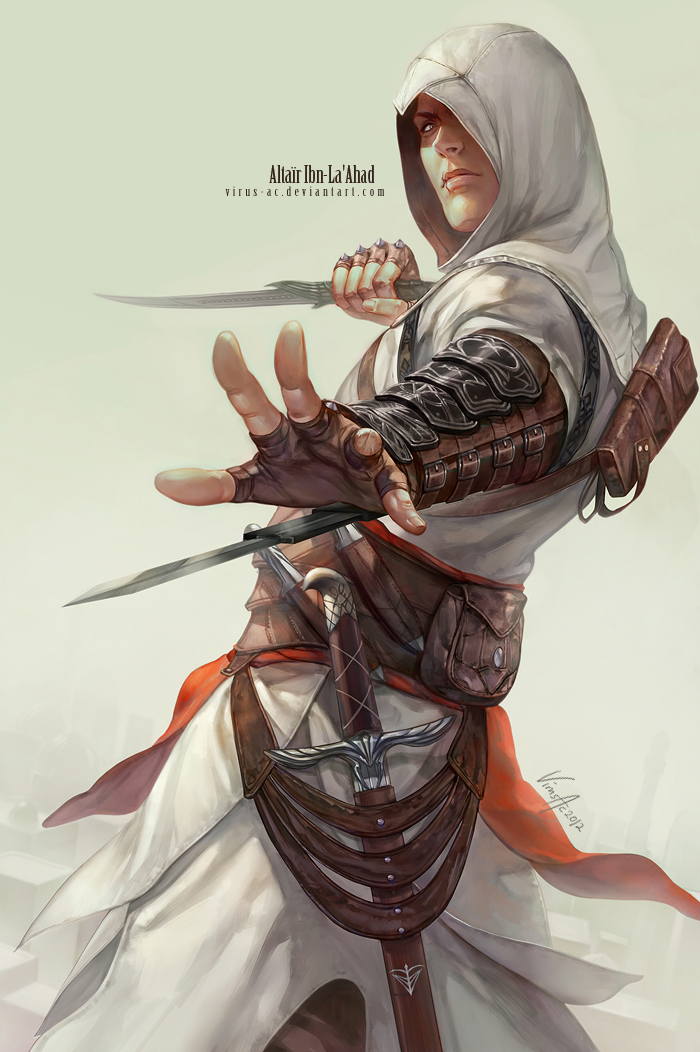 → Re-blog on TUMBLR
For CF2012
Assassin's Creed Altaïr Ibn-La'Ahad
So here it is, the Option 'A' even though I wanted to draw the option 'B' so much because of the missing finger! I have to admit drawing the missing finger from this angle is quite challenging. anyway I will draw the option B I promise! Thank you for the VOTE everyone!
virus-ac.deviantart.com/journa…
sta.sh/010ehmritu44
& Thanks to Sheryn my friend for your thoughts.