So I see Bouzid27 has recently visited my page in January and saw my previous status (May 2017) about not using his stock as they are not his photo's to share as they come from various pay to use sites such as Shutterstock, Fotolia, Dreamstime etc.
How do I know they are not his to offer, I have purchased some of these myself from Shutterstock, Deposit Stock. If you open the images on Deviant Art down the right-hand side is Camera Information and programs used..............I really don't think he owns lots of different high ended camera's and would charge for the images on one site and offer them for free on another.
I can only reiterate that the photos he is offering are not his to share. if you are in any doubt use google image search
images.google.com/?gws_rd=ssl
which will show you all the places the photos are offered and unless he has changed his name they are not his.Also beware as I note he is also now removing the backgrounds and changing them to PNG's.
I have previously informed Deviant Art of the infringement but they have taken no action about his account. I also reported to Shutterstock who would not take any action unless I went through his whole gallery and showed them every single picture of theirs he is using. (Bit hard to do seeing he blocked me and to be honest I don't have the time to go through all his photo's and do their job seen as they say they will take action if you re-upload their pictures.
Please be aware though by using his so-called images, Shutterstock and any of the other licenced sellers can take action against you if you use the picture.
One example for you is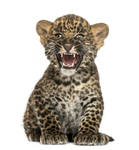 which he has listed as a Jaguar however it is a Leopard and you can find it here: