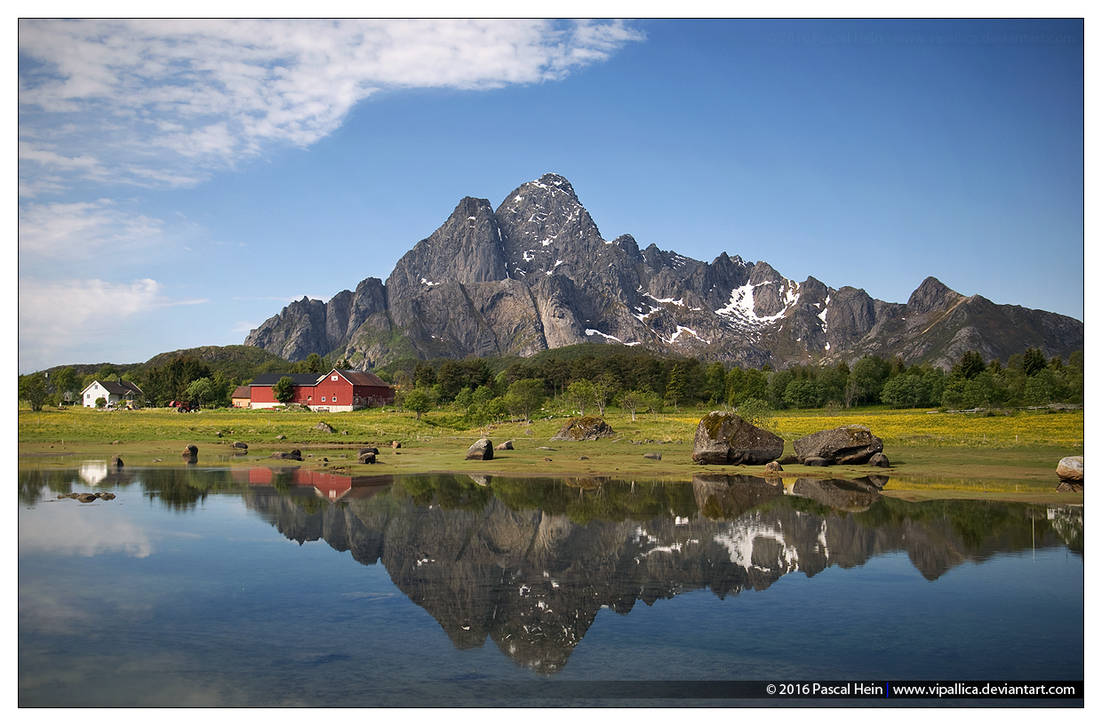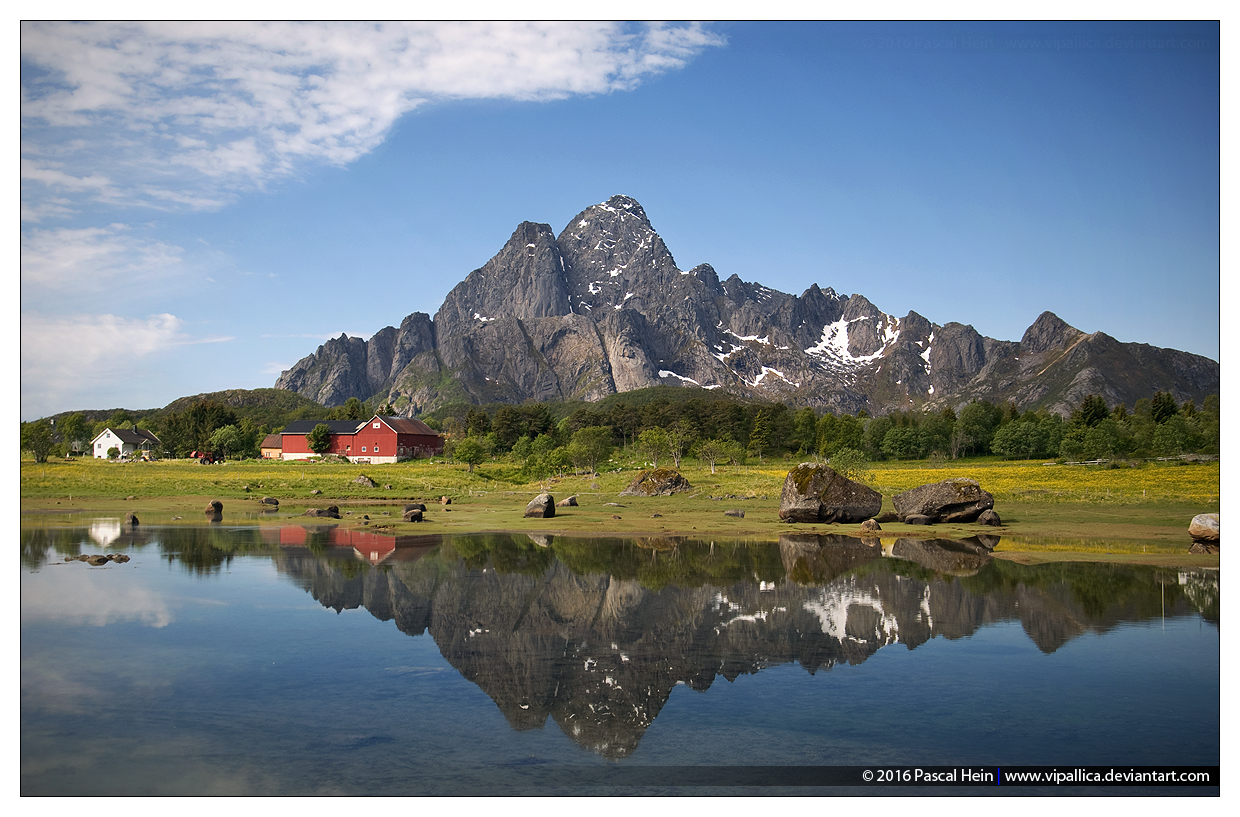 Watch
In June of 2016 I travelled by car from Stuttgart in southern Germany all the way north to the
Vesterålen and Lofoten islands in nothern Norway. I drove more than 9100 km to be able to see these wonderful and simply amazing landscapes. Unfortunately it was rainy most of the days. The day I took this photo was one of the only sunny days.

The picture's location is located directly at the main road of the Lofoten - the E10 - just 10 kilometers south-west of
Svolvær. When I saw this spectacular scenery, I knew I had to stop my car and get out to take some pictures.

Some more pictures of my Scandinavia Roadtrip can be found on Flickr:
 
Scandinavia 2016 album by Vipallica on Flickr  

Reply

Pretty amazing, you can almost feel how powerful the mountains are.
Reply


The mountains on the Lofoten islands really look powerful. It might be due to the fact, that they all start at sea level (this is sea water in the picutre, not a lake). You actually always stand at the bottom of the mountains, which makes them look even higher.
Reply

Absolutely gorgeous! Love the clarity and that reflection.
Reply

Reply