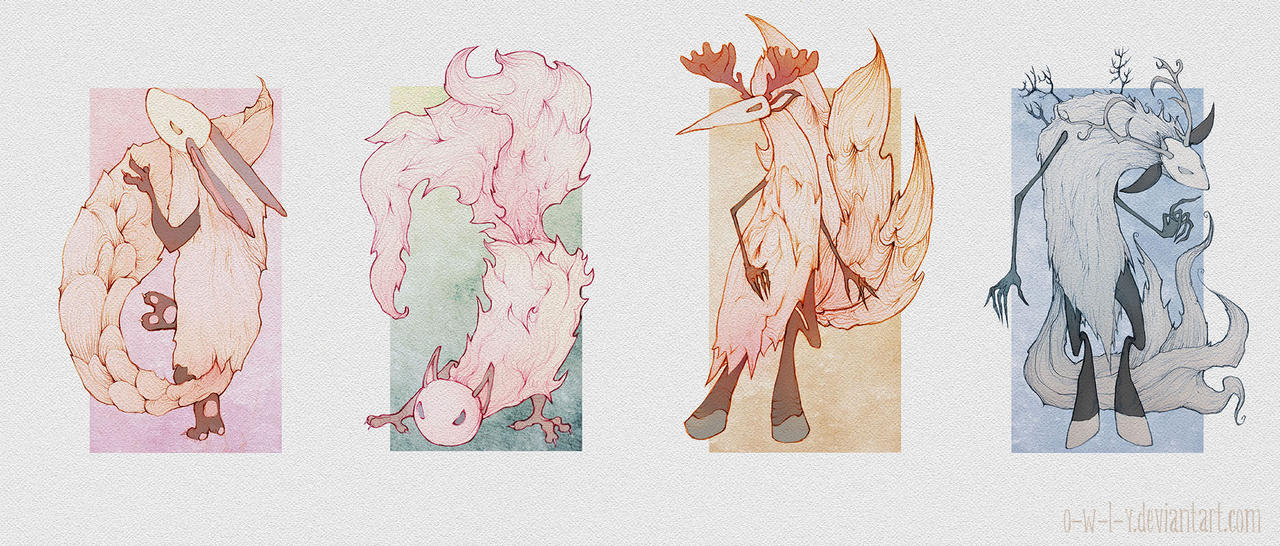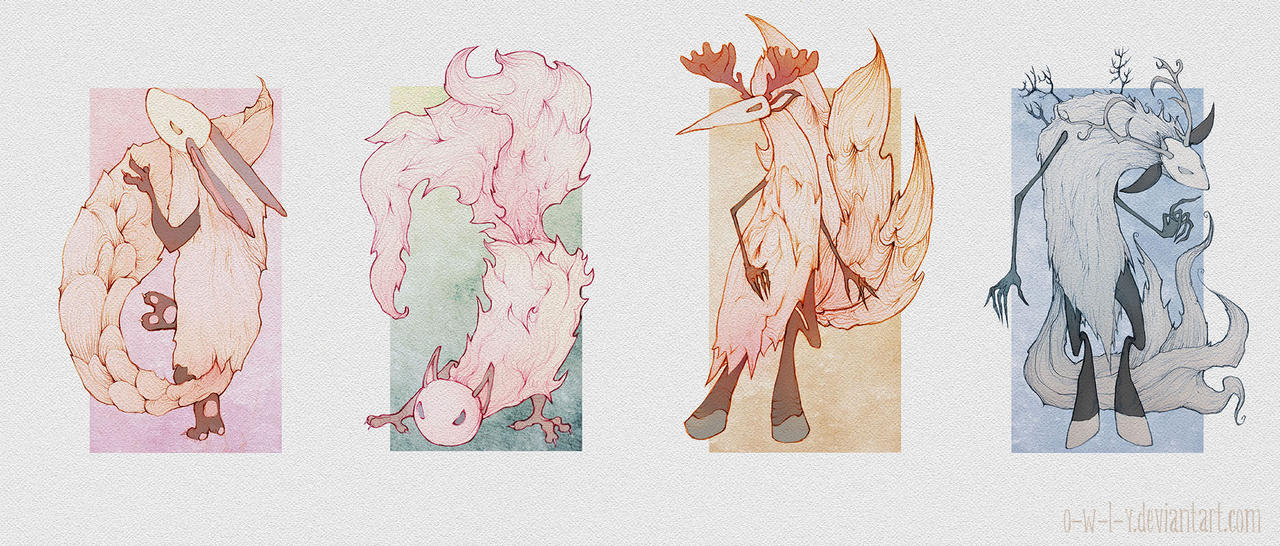 Omg finally I finished it!

It was really long, but summer finally join the party!
Spring
: Its tail is biggest and it shows how in spring everything blooming. It's look like a bunch of flowers. The spirit animal is little rabbit.
Summer
: Second season, I didn't know what to use for summer, I found few pictures and I decided to make it like sunflowers, or like a blazing fire. Its spirit animal is cat (I think summer is the most ferocious and I think cat is good choice)
Autumn
: My favourite season C: I want to make its tail to look like a big leaf (probably linden leaf). And its body looks like a fresh wood after rain. I chose moose for this season.
Winter
: Final season. Its fur is the most shiniest and fluffiest and it looks like a fresh new fallen snow. His hands are from branches from deciduous tree, because in winter every tree is sleeping. Its final spirit animal is deer.
Check out my new SOCIETY6 profile c:
FIND ME
:
Instagram

Facebook
Tumblr