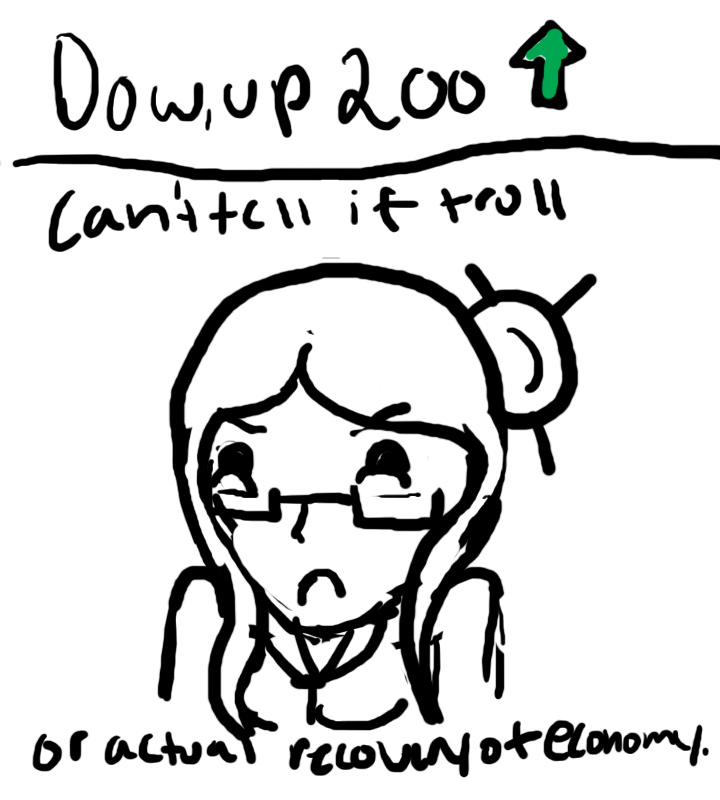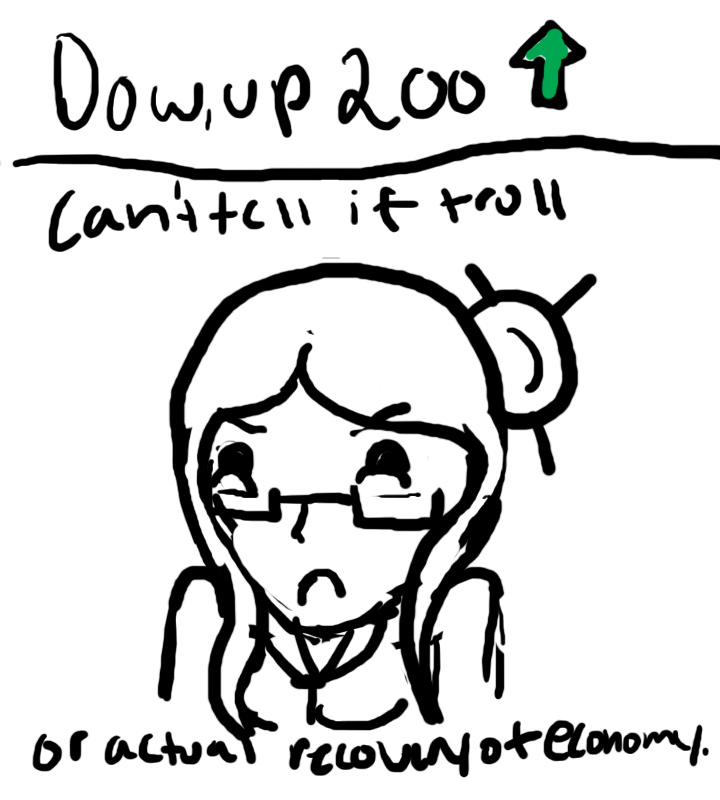 Watch
You guys haven't been introduced to New York yet, but when I checked the stock market this morning and saw it jumped 200 points and see now it dropped around 60, I thought it would be funny.

Oh look NY!
Ha ha cute!
I bet it's just MA trollin on her or somethin. As revenge for the Red Sox Loosing because of the Yankees!!! Damn NY...
Reply

Thanks! Yeah probably! Stupid Masshole haha.
Reply

Reply

I kid I kid! My family is from Massachusetts xD
Reply

I see~
Really now? What area?
Reply

Fall River, Massachusetts.
My grandma moved to California with my mom when my mom was like 7 haa.
Reply

Poor New York. The stress such things must bring her.

Reply