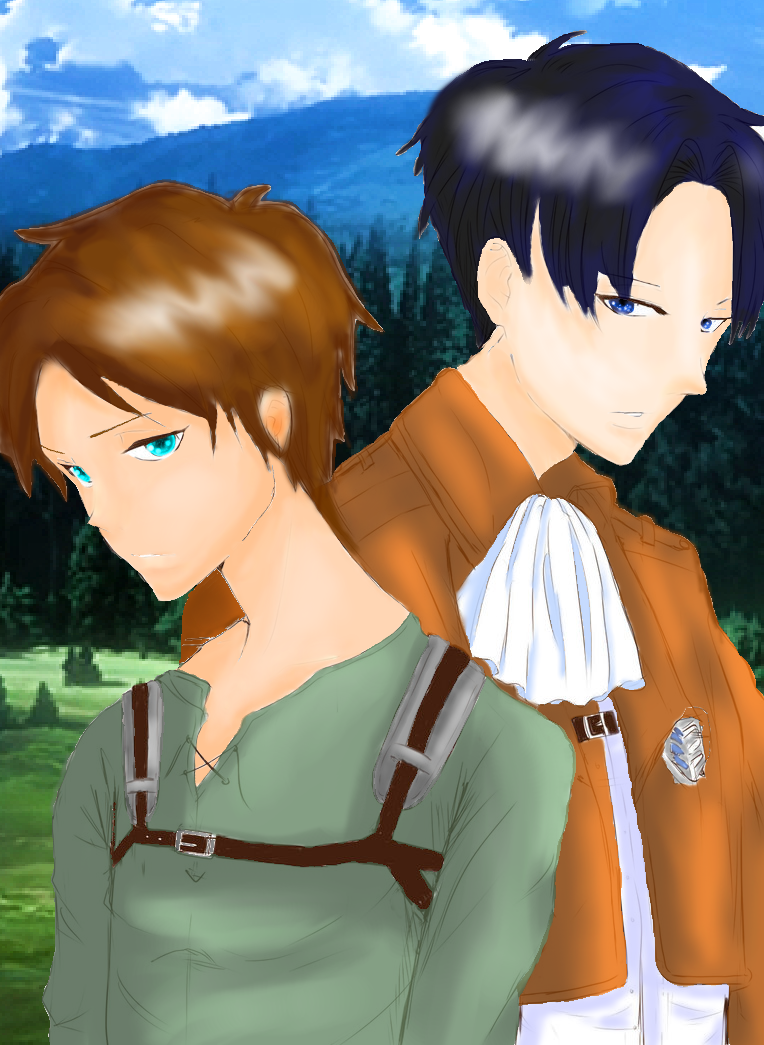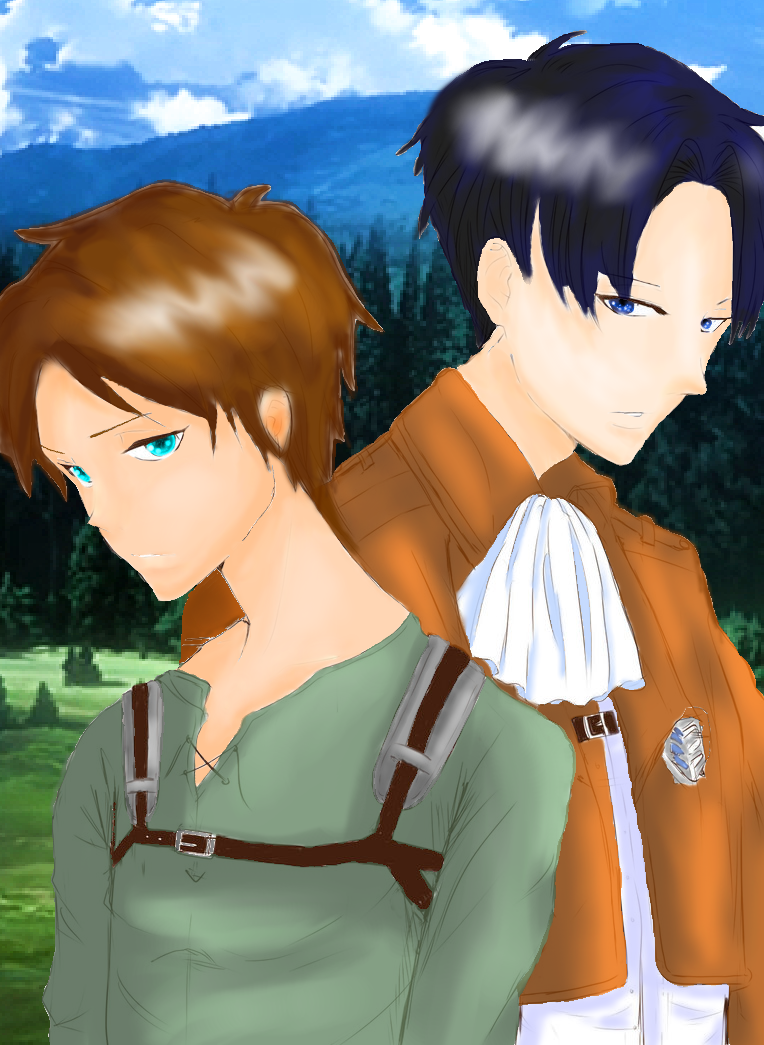 Watch
DISCLAIMER: I DID NOT DO THE LINEART! Lineart:
marikit.deviantart.com/art/Ere…
All credit for the lineart goes to:
marikit
Yes, Levi is standing on something to make him look taller.
Hope you guys like it!
(I also might have a fangirl crush on them both don't judge)

Thank you!! They look awesome!
Reply

ur welcome! I love the characters and I just MIGHT be fangirling over both. I love coloring linearts on GIMP. I would really like to see more Mikasa linearts though because she is my favorite Shingeki no Kyoujin (I hope I spelled it right) character.
Reply