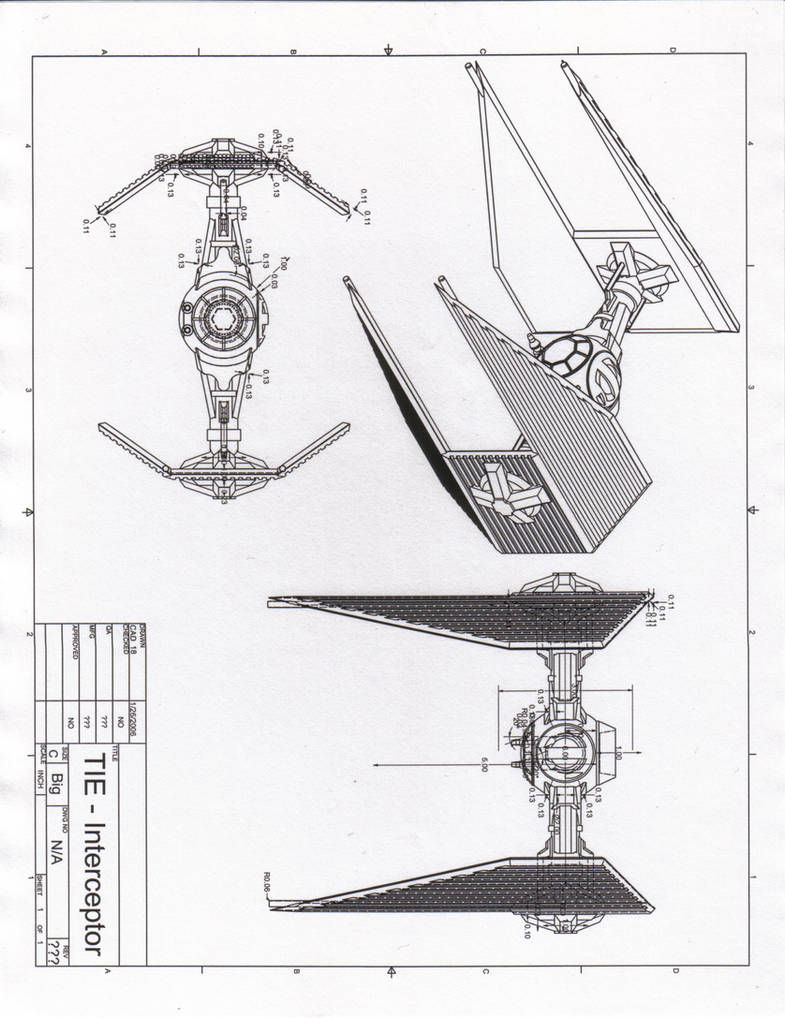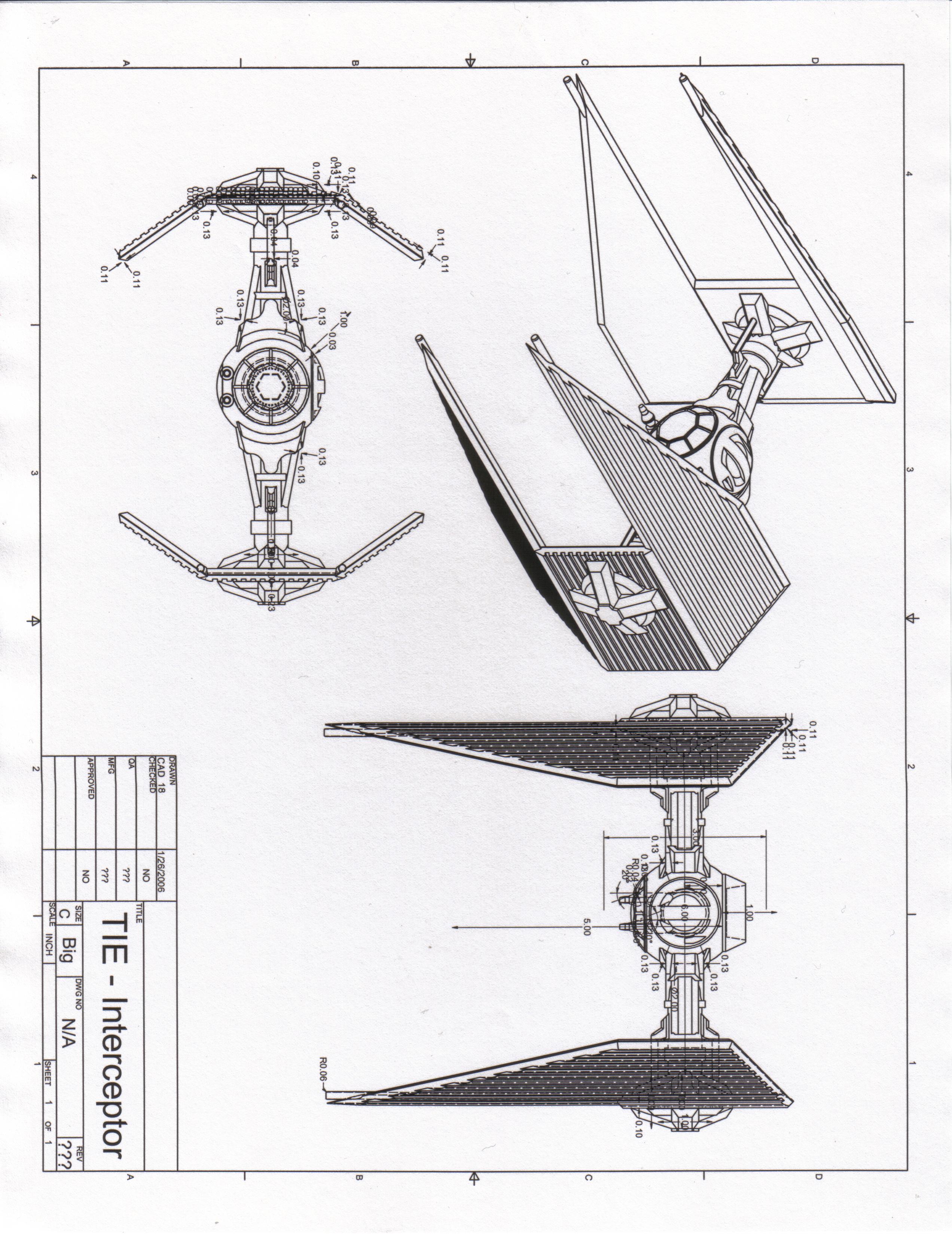 Watch
A free hand, 3Dmodel of a "TIE interceptor" from star wars.
I think its pretty goot for making it out of boxes

Program: AutoDesk Inventor PRO 8
Tablet: IDW (print view)
Artist: ME
leave comments pwease? x3

Reply

nice, i never would have thought about useing inventor like that.
Reply

Oh boy. Me knows nothing about technical drawings.

But the detail is incredible, and it looks clean and very professional. Atleast for me.

Cool.
Reply

Reply
sometimes you really scare me...but really nice job on the tie. THe detail is incredible...I didn't know autocad was quite that capable. Good job, tie ninja-san!
Reply