Commissions, are they open?
How about Art Trades? Are they open?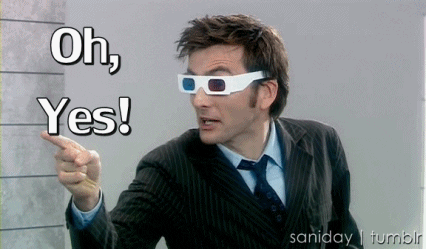 Totally free requests?! Are they open!?
FAQs:
Q: What's the order of importance?
A: Commission, Trade, Request
Q: I'd love to have you write a story for me! But I'm a bit confused, what's the difference between a request, trade, and commission?
A: A commission takes top priority over everything else, jumping to the next thing I'll work on. A trade will be written after I finish whatever story I am working on at that point, be it a request or personal story. A request is the only true "free" option(the price of the others being DA Points/Cash via Payapl, or your time writing your side of a trade respectively), but will take the longest to get to. I can work on them in any order as I get ideas for them, and will take hiatuses to focus on my own projects.
Q: What if I have a request but want it to come out ASAP?
A: First off, don't ask when it'll come out, this'll lessen the odds of me working on it anytime soon, sorry! Please be patient! Of course, there are ways of speeding up the process up. You can choose to upgrade it to a commission or trade. Just contact me telling you want to do so and we'll chat!
Q: What are your commission prices?
A: They are available
here
!
Q: Are Trades/Commission looser to the rules?
A: Yes! I will be willing to bend rules in trades and commissions, especially commissions. For trades+, I accept multiple characters, I do not do this for requests.
I DO NOT take requests for:
-Inanimate TFs
-Anime Characters*
-Robotification
-___girls(bunnygirls, catgirls, or things similar)
-Anything based on an overly mature picture(skimpy outfit, nude(fur exempt), only in underwear)
*If character is an anthro/anthroesc character, it may be accepted
+I will not ever take a story request that involves weight gain, vore, muscle, or inflation in the transformation. I have personal problems with them.

[IMPORTANT]
: I WILL
NEVER
write a transformation based on a real-life person(Ex. Actresses, Pictures of real people (friends, stock photos, etc.). Please don't ask for them as I will not accept them under
ANY
circumstance.
I am an ANTHRO Transformation TG Specialist. While I have and do write pure human TGs, I'm much better with anthro ones. However I ensure that they are both of high quality.
TRADES:
None, ask for one!
COMMISSIONS:
None, ask for one!
YOU MAY ONLY PLACE A REQUEST IF YOU HAVE NONE ON THE QUE!
REQUESTS(In order of acceptance):