Guys, we finally decided to try get Cinders, our first game (with my art) on Steam. As some of you know, we are not a big studio, but rather a bunch of friends who make indie games and we would really, really appreciate your vote if you have a Steam account. The game has already been published in 2012, so it's not one of those early-access titles that never get to be finished. You can also try a
free demo
on our website. It's available for Pc & Mac.
Here's the Greenlight link (or just click on the picture above):
Cinders on Steam!
Thanks!

As for other news: Solstice pre-orders (our next, upcoming game) are still open! It's a fantasy mystery game, and it is, of course, going to be awesome

All art was done by me, as usual. The preview build, which you can access instantly after supporting us, features around 2-3 hours of the game's beginning.

Meet some of our
characters
!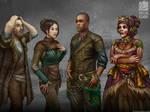 And some
locations
: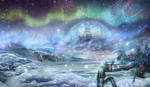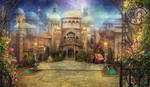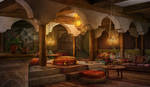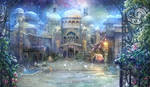 The whole game takes place in a city in the middle of an icy desert, pretty much cut off from the world. The city itself is surprisingly warm and seems to have its own micro-climate.
Basically the game is an interactive crime fiction with visual novel gameplay (meaning your decisions matter and shape the story). Can't say much more at this point without spoiling the story, but we think it's turning out to be pretty exciting.
What makes the game different from other titles, I think, are our characters. We went for variety and interesting backstories. So, no general cliches. We actually have older, mature people in game and some relationships are pretty complex. Influencing them shapes the story as well, sometimes to a pretty big extent - check the screenshots above and in the link below.
More info at
MoaCube
- Click
here
for links, trailer, screenshots and more info


Cheers, guys!