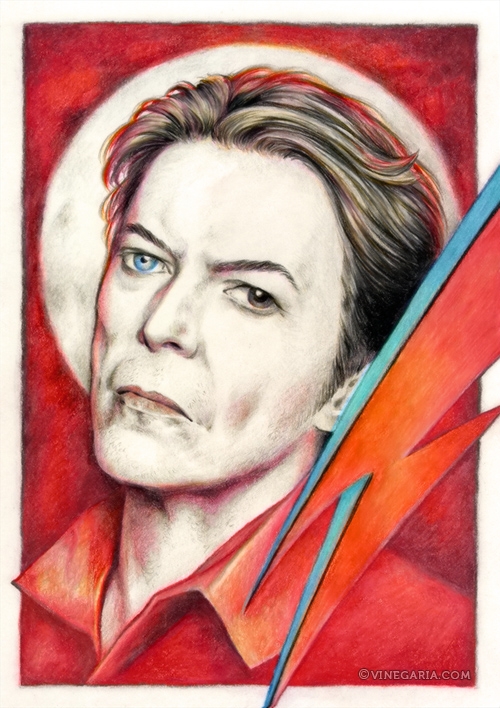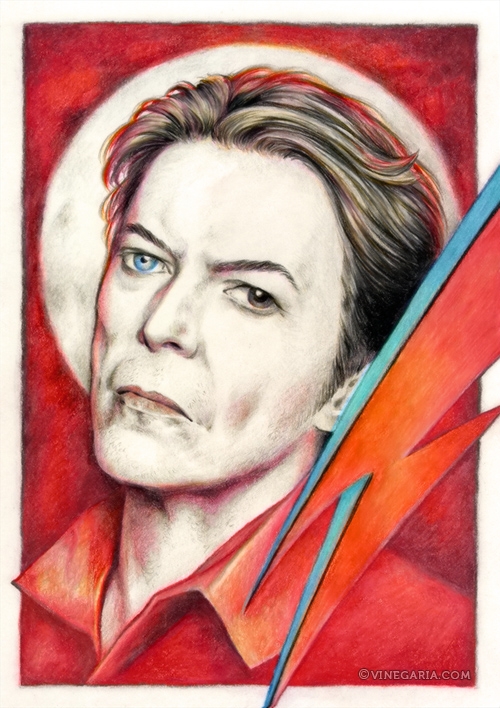 Watch
What a sad day.. David Bowie has been my first love. Back in 1991, when I was around 7, I saw Labyrinth and was amazed. To this day I think it was one of the strongest inspirations of my life. Not the film itself, but Mr. Bowie and all his creations.
Kinda rushed this piece, but I really wanted to draw something while still "in the moment". Admittedly it's kind of too much Flash, too little a combination of mature David Bowie with Ziggy Stardust, which was my goal. But hey. I noticed that right after I was done and scanned it, honestly. Guess I lost myself for a moment there.
Also - scanning reds suck, so I had to tweak the colour balance in Photoshop. At first it all looked like one shade of red, now it resembles more the original, with various shades of reds, oranges and purples. But still, scanning sucks.
Polychromos coloured pencils on A5 paper. Not sure what kind of paper, pretty thick one.
Lazarus (David Bowie)
Look up here, I'm in heaven
I've got scars that can't be seen
I've got drama, can't be stolen
Everybody knows me now



facebook
|

twitter
|
tumblr
|
instagram