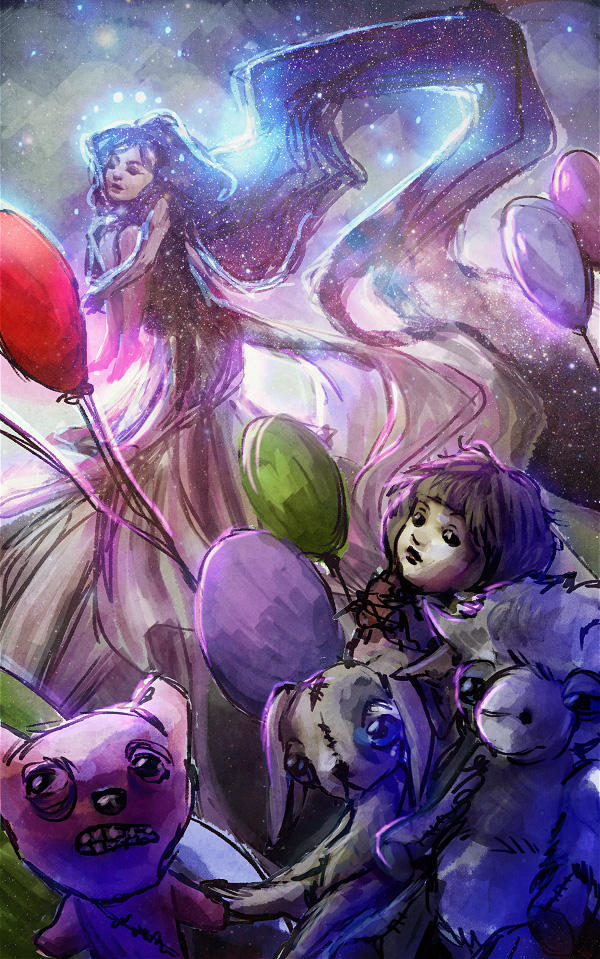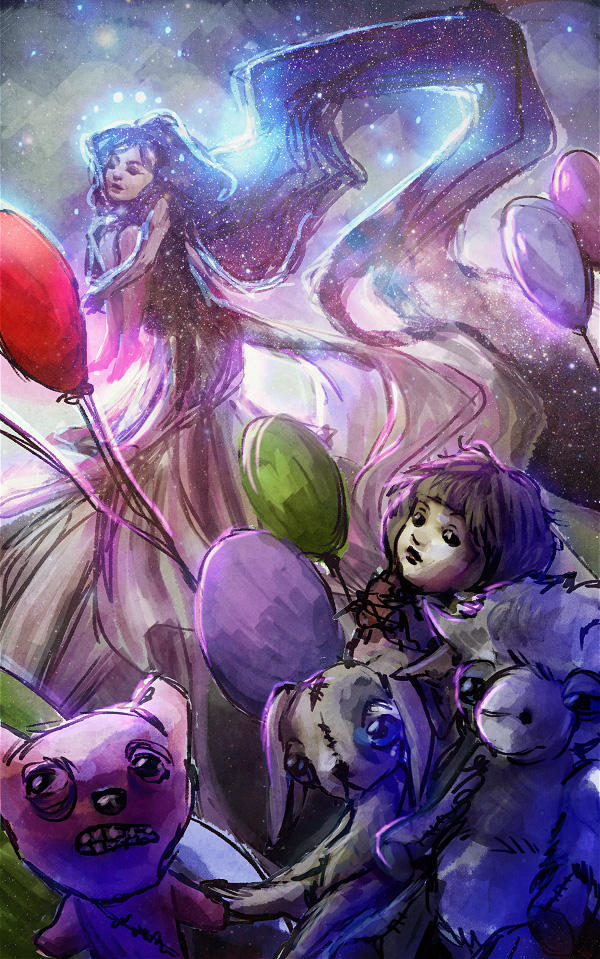 Watch
Another art challenge by

,

,

and

! For each challenge we interchangeably give ourselves an idea or topic to illustrate and a short, specified time to execute it in whatever shape or form... of course, without knowing what the others are going to come up with. This week's topic is

`

daekazu's idea: Childhood Fears
.
===
Okay, just a quick sketch. More like a colour / atmosphere mockup really, just to show the idea. It's not really my childhood fear.. I had quite a few of those.. a bit weird, and had no idea how to draw them.. so instead I went with more generic fear of toys feeling abandoned and having their own lives when we don't see them.. That kind of stuff. Hopefully will finish it soon

===
Others!

`
daekazu
's version:
=
MidnightTea7
's version:
~
maudt
's version: