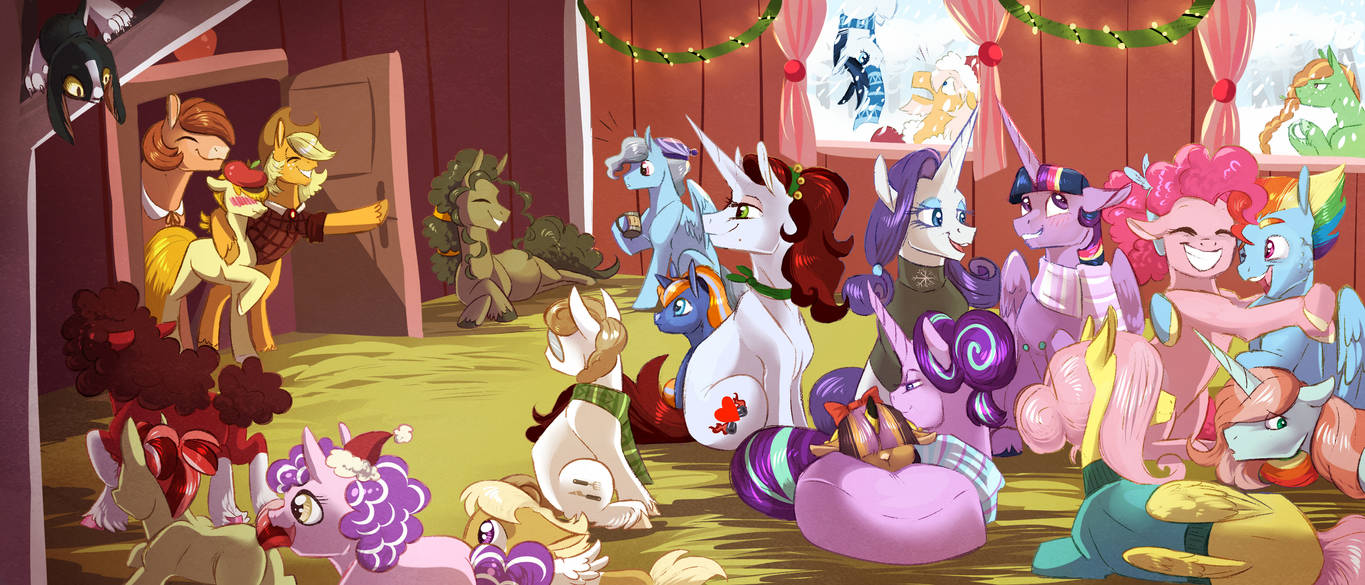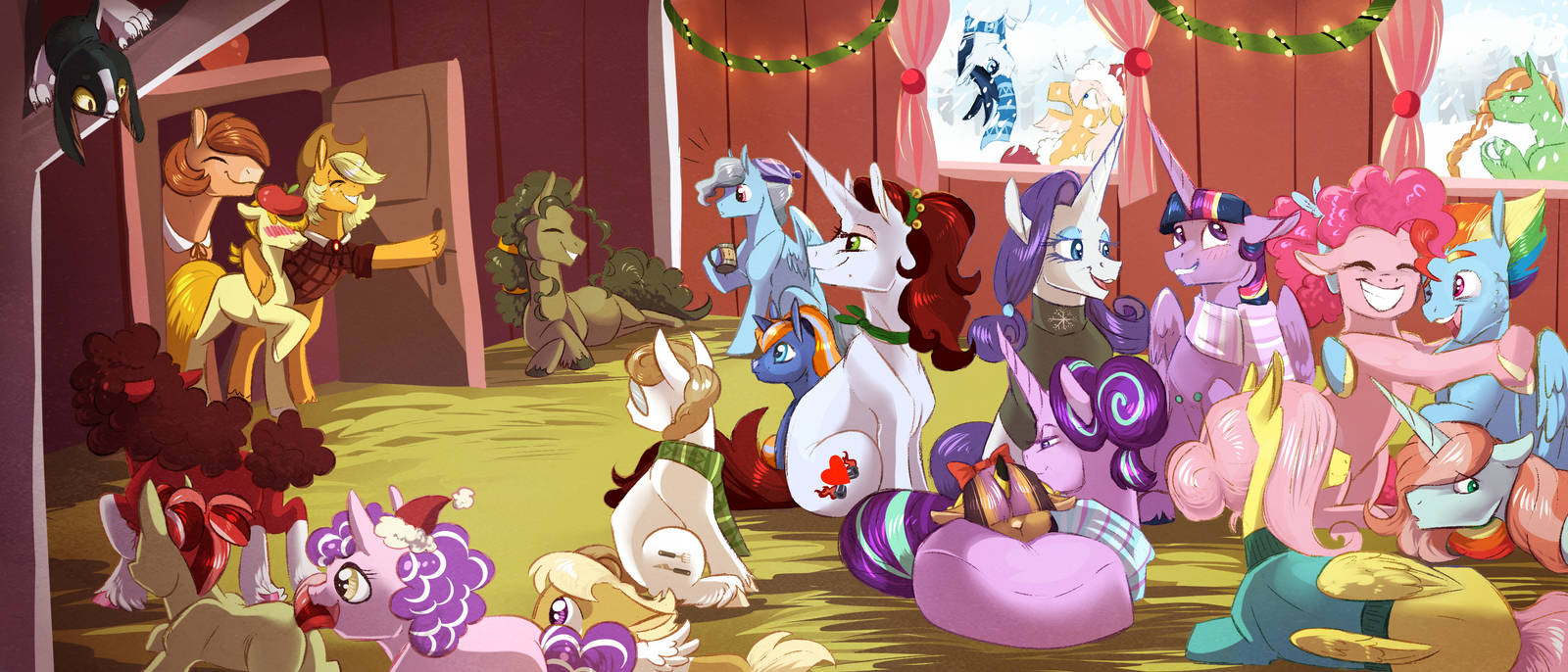 Watch
Applejack shoved Honey closer to the door as she swung it open with her other hoof. She didn't want anyone to miss that her amazing niece had made all of the food inside.
"Foods ready everypony, we gonna be eatin good today!" She shouted into the barn as she hugged her closer.
Honeycrisp blushed intensly and wished she could go hide in one of the cupboards in the kitchen.
--------------------------------
This took forever
and most of it is really sloppy. But I still kinda dig it
It was a pain trying to fit them all in there.
So this is the mane 6 with family (+Haywire) hanging out at sweet apple acres for a holiday get together.
All of the husbandos are talking out of frame (aka I couldn't fit them in) as well as the CMC and Maud who was also invited.
Ok here comes more info
So the red filly in the left corner is Pinkie's youngest kid Red Velvet
She doesn't have a ref yet as she is practically brand new, but I liked her so much so I had to include her. The mudcake one that can be found in one of my sketchdumps was just an early concept for those wondering.
The little pupper up in the left top corner is Maud's adopted kid Pebble. Originally Pebble was going to be a she, but I changed my mind and made it a he instead. So now his full name is Perry Pebble Pie (instead of Peggy)
Early concept:
Inkwell didn't want to come with cuz he is an antisocial grumpmeister. Instead he sits alone in the castle with his dusty old tomes. Thinking up more ways to feel sorry for himself.
Twilight tried talking him into coming but he wouldn't have any of it
AJ, Honey, Peachy and Big Mac has been on kitchen duty (Big Mac is still in the kitchen)
Care to take a guess why Pinkie is so ecstatic? (someone noticed that Sulphur looked kinda round, lets just say it has something to do with that)
Bumble is out dressing up as some sort of Equestrian santa when Haywire pops up asking what he's doing. Snapple won't miss the opportunity for a clear headshot.
C.C is feeling kind of uncomfortable around so many ponies and is kindly asking his mother if it would be okay for him to get some fresh air.
Love Letter was so excited about everything the night before that she barely slept, making her very sleepy now instead. Thankfully mama Starlight is a very good pillow.
and that's about as far as I planned things in this picture xD
Enjoy!