Greetings, I am not entirely dead
Ive been feeling really awfull lately, like freaking mentally garbage, hence the silence.
Ive dealt with it before and am trying to find a psychiatrist which ironically is proving more difficult in a big city rather than the smaller one I come from lol.
Anyway, I'm not here to bore you with personal problems. I just wanted to apologize for not answering peoples notes and comments. Im working as hard as I can to finish all commissions and will answer all of your notes as quickly as possible, I just dont have a lot of energy right now so I apologize in advance if it may take a while longer.
So what I'm trying to say is... I'm sorry.
Now before I made this journal I found some sketches I kinda forgot I drew. I kinda like them so I figured I could add them here since they feel too sketchy to upload as their own pictures.
The first two are from when I was thinking about changing my Rarity ship to Rarity x Autumn Blaze
I will most likely keep Petite and Scarlet as they are right now but it was a fun little experiment to draw them as half Kirin.
The second row is a slight color change on Bumble and next to him a possible new half-sibling. Can you guess their parents?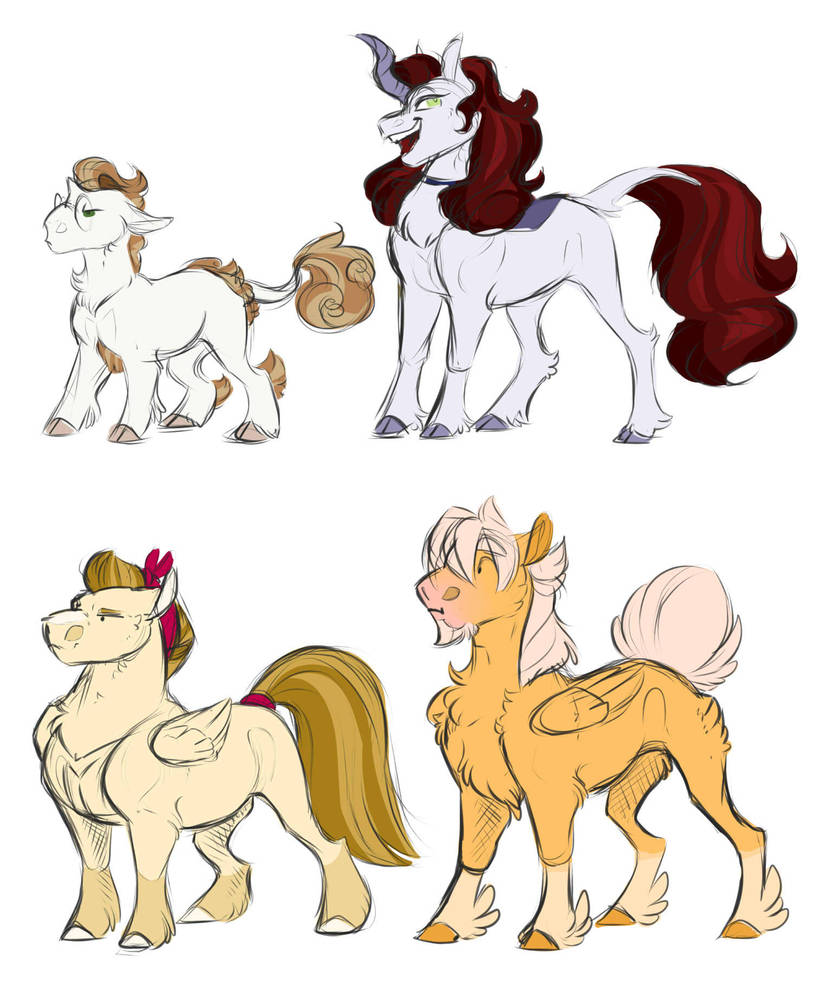 This is a new sketchdump I did after the most recent one I did for Inkwell with different "key points" or whatever in his story (they are not organized in any particular order so its a bit jumbled). It's a really strange one and I won't write it all down here but maybe its more fun for you guys to guess? I don't know but here are some headshot sketches anyway: