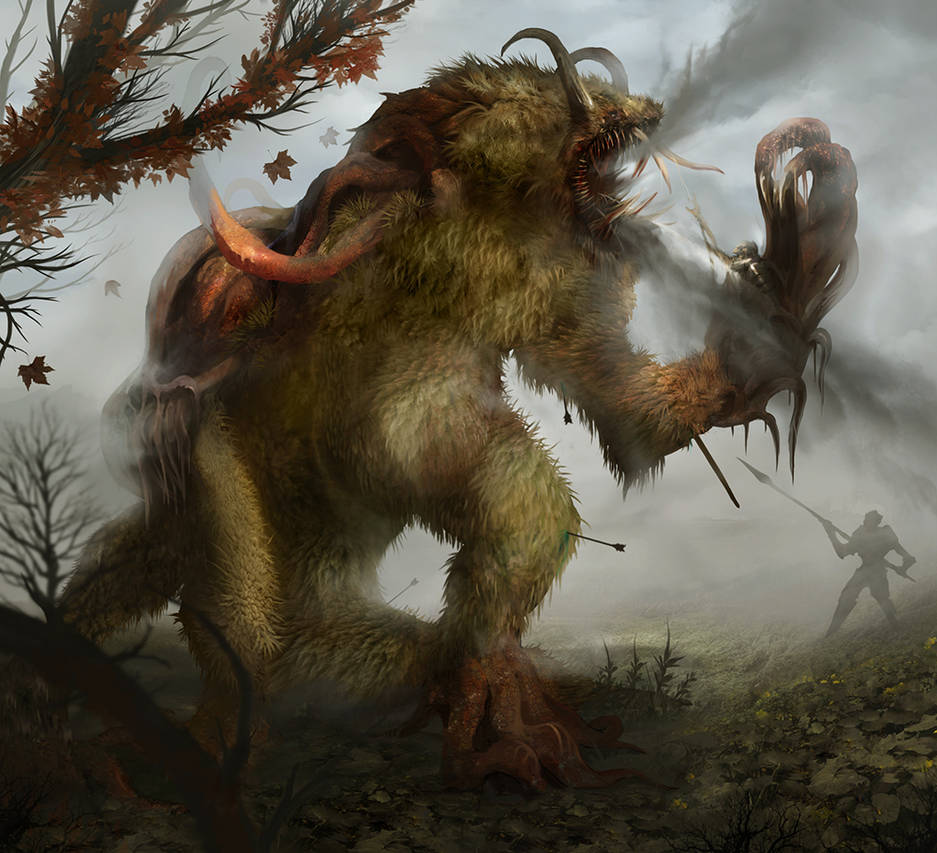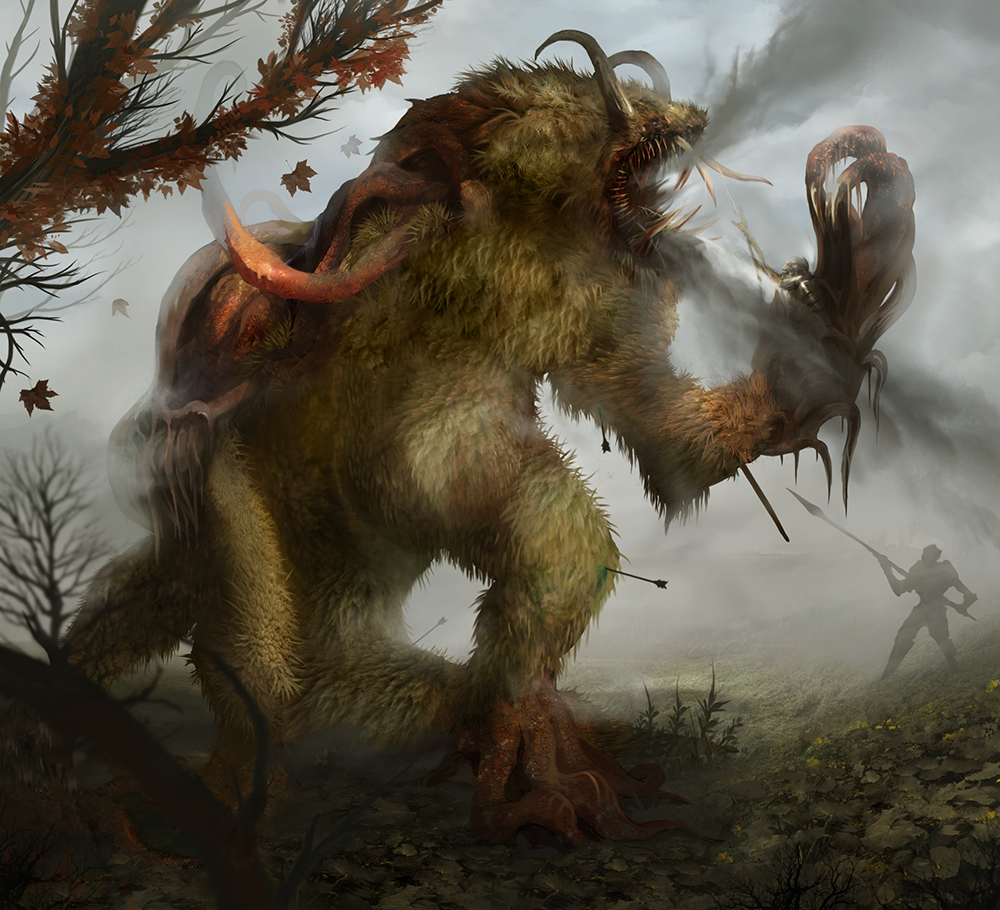 The Terror of Undermountain

"The lights grow dim, the walls shake and what starts a low rumble swells into an all-encompassing wail like the endless screams of some infernal abattoir. Crafted to the ear that hears them, the words call into being the unthinkable — our greatest fears made flesh an blood.

Born from a regretted communion of the Mad Mage and a dreaded helmets whose name non dare pronounce. Halaster's greatest mistake stalks her father's halls, proudly wearing the scars endured from centuries of banishment and the magical deformities she wrought upon herself to survive.
Torturing and killing those who dare venture beyond Undermountain's measure paths, she seeks to gain her father's approval — one which he bitterly withheld — by becoming worthy of the name,
The Terror of Undermountain!"
___________________________________________________________________________

My entry for the Terror of Undermountain art challenge for DnD last year, sponsored by Adobe Photoshop.
___________________________________________________________________________

Portfolio | LinkedIn | Tumblr | Facebook | Twitter

For freelance inquiries email me at:

Vincentvh@msn.com
Daily Deviation
Given 2019-03-30

Terrifying creature

Reply

*gets swallowed whole after initiative roll.* (??? (beast) -me-??? (npc)) *glad to be it's food, Icast a random buff for it* (3D:17) *the beast gains a barrier and a +7 strength. npc attacks beast* (3D:4) *his weapon get imbedded in a tree, dealing 0 damage, the beast belches and digests me for 10 damage and gains 5 HP. it attacks the npc* (3D:18+6stunt) it obliterates the npc with a massive death punch to face, the npc dies. the beast can now digest me in peace. I get fully digested in 5 turns, dung pile contains dropped equipment: 9 healing potions, green enchanted leather armor, and an unidentified enchanted sword*
Reply

Reply

Daily Deviation, wow! I'm so thankful!
Reply

Congratulations on the DD!

Reply

If Dragon's Crown ever has a sequel, I wanna slay this thing with my Amazon!
Reply

Reply

Reply

Awesome job

Reply