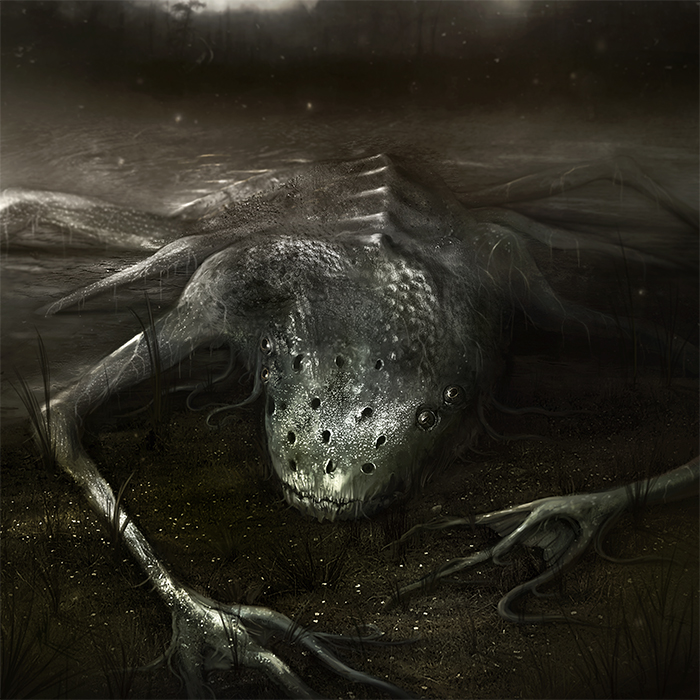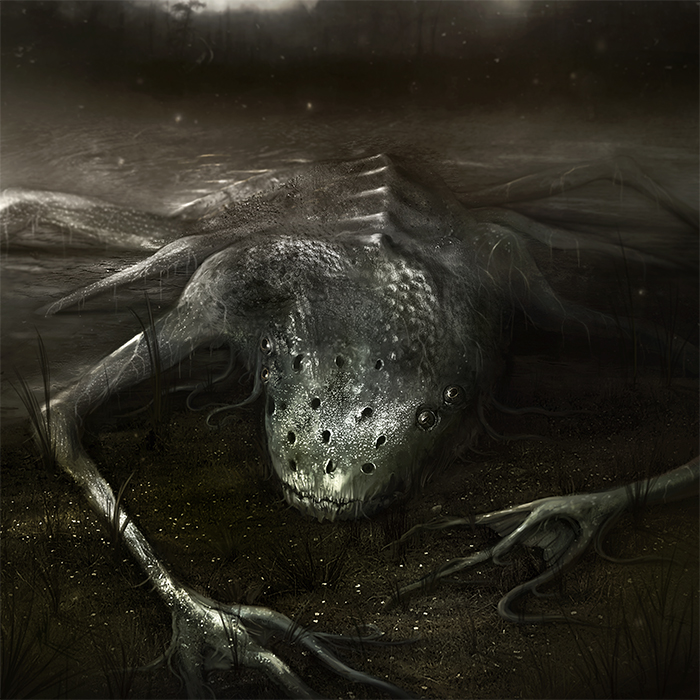 Watch
Nymph

The Nymph dwells in muddy lakes, slow rivers, and in the sprawling depths of the marshlands.
It is gelatinous and semi-transparent in nature, with a thin bone structure that somehow manages to hide truly horrifying strength.

This water nymph will lie motionless in wait, before surging up from the black waters to grip its prey in many long-fingered hands,
and drag it struggling beneath the surface.

The Nymph enjoys ingesting prey whole during the last moments of suffocation, when its meal is still alive and twitching.
Best to avoid the water at all times, just to be safe...
___________________________________________________________________________

This was an illustration I created for the upcoming card game, Dreary Hamlet.

Dreary Hamlet was successfully funded!
___________________________________________________________________________

Portfolio | LinkedIn | Tumblr | Facebook | Twitter

For freelance inquiries email me at:

Vincentvh@msn.com
Daily Deviation
Given 2016-05-27
I really like the overall feel of this image. A combination of the textures, colors and lighting really create a striking image that is original and sufficiently realistic and inhuman to invoke some horror.

Looking closer, it becomes apparent that the realism is somewhat muddied by a strange approach to anatomy. The creature has a two dimensional quality that is not obvious at first glance. The textures do not really seem to follow the three dimensional shape of the body, and certain anatomical details seem to be missing. Normally, I would consider this a negative feature, but somehow I really think it works in the case of this image. It is abstract in an unexpected way, and that makes it more intriguing to me than a lot of images that might be more realistic.

I also really like the background blur happening near the top of the image.

If I have to mention a negative, it would be that it is not as photo-realistic as it could be, but as I mentioned, I actually like this effect and find it more interesting than a more 3 dimensionally accurate image would be. Whether the artist was going for this effect or not is a different story.
The Artist thought this was FAIR
13 out of 13 deviants thought this was fair.