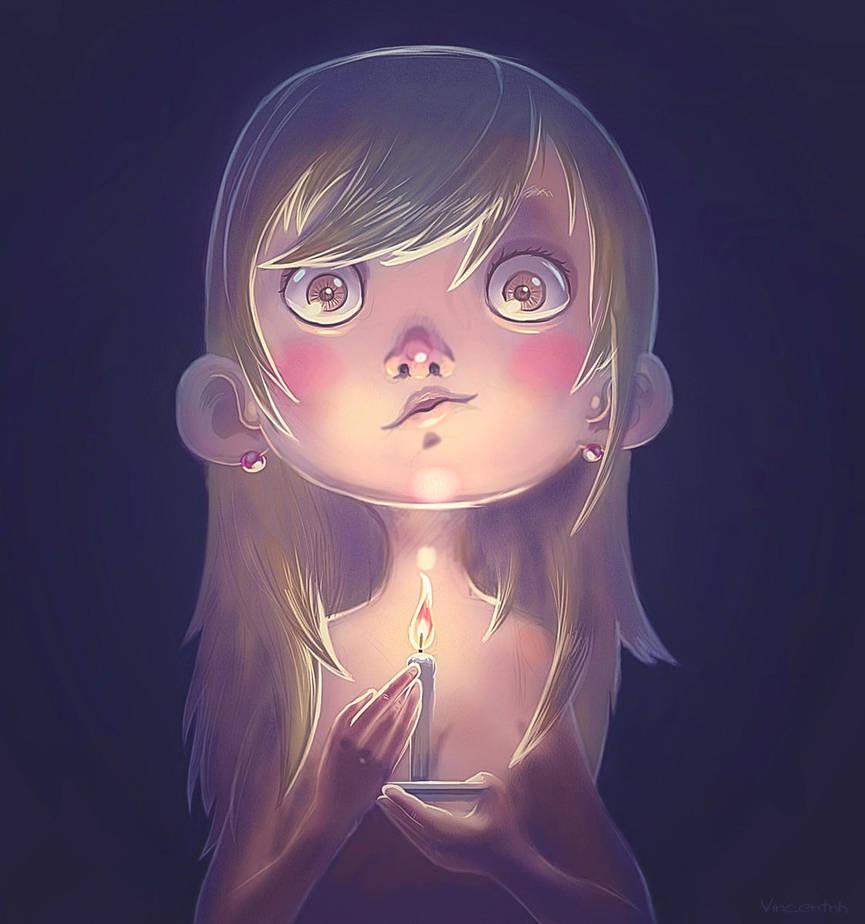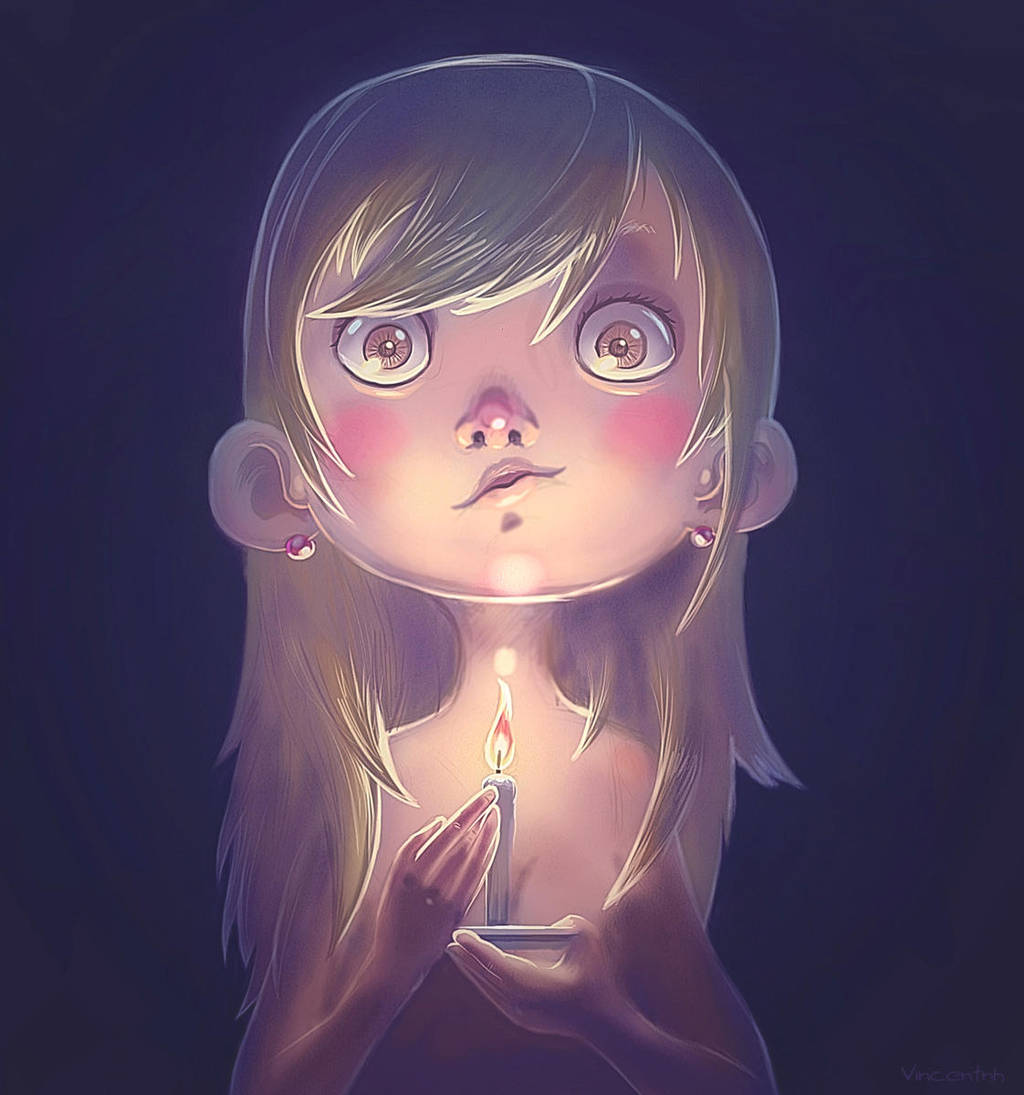 Watch
Daily Deviation
Given 2009-11-16
This drawing is beautiful. i especially like the look on her face, just the confusion that i feel looks ever so slightly silly. I think that this is due to the over exaggerated style you have in this drawing, the massive eyes reflecting the light of the candle.
The reflection of the light on her face is brilliant. her eyes stand out so much because of it while it also successfully lights up her nose and chin, giving the facial expression more depth. Her nose is just amazing, i can't stop looking at it! It is so cute and i think works so wonderfully with the way her mouth is curling.
She reminds me of a childhood character, an explorer in the dark who has just found something disturbing in the dark. Good or bad though? I don't know!

The Artist thought this was FAIR
75 out of 81 deviants thought this was fair.
This is an image that really catches the eye and has impact. The lighting combined with the tones and colours really gives it a charm that you can't help but love. The way the edges all have a glow that has been created by the light, this adds to the mood and depth. I think the most important thing here is the look of innocence, or perhaps wonder, or perhaps inquisative confidence. The eyes and the facial expression really draw the eye into this. You almost get a sense where you can't help but love her. The dark background also helps to bring out her wonderful qualities. Excellent artwork. Well done.
The Artist thought this was FAIR
104 out of 105 deviants thought this was fair.