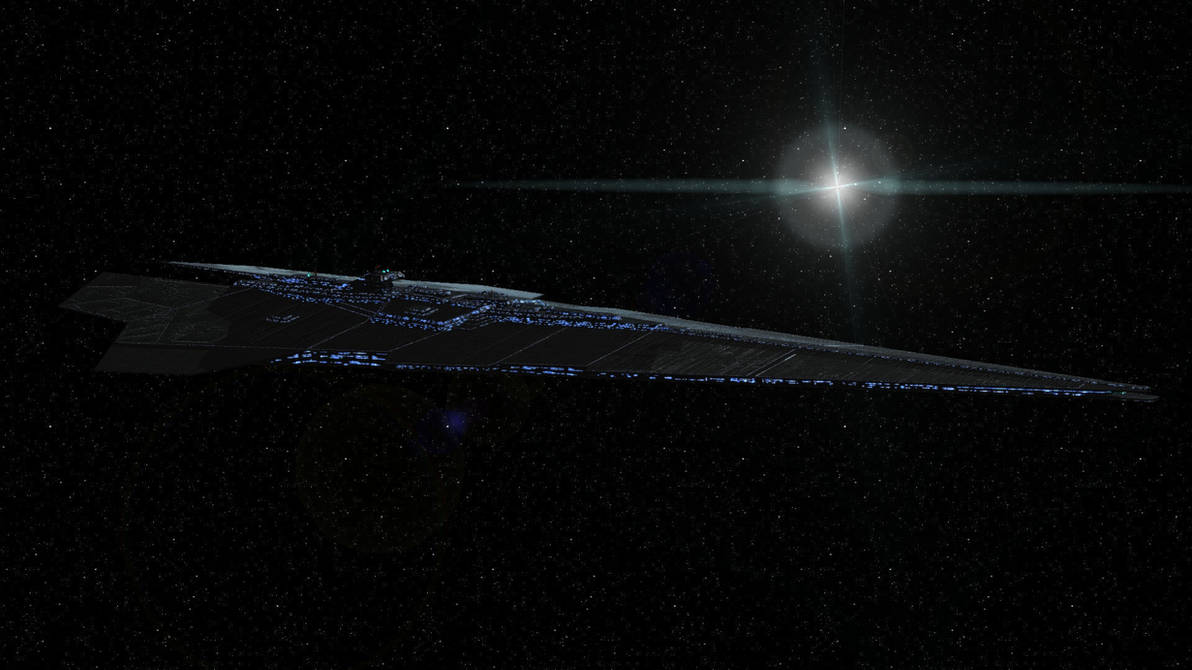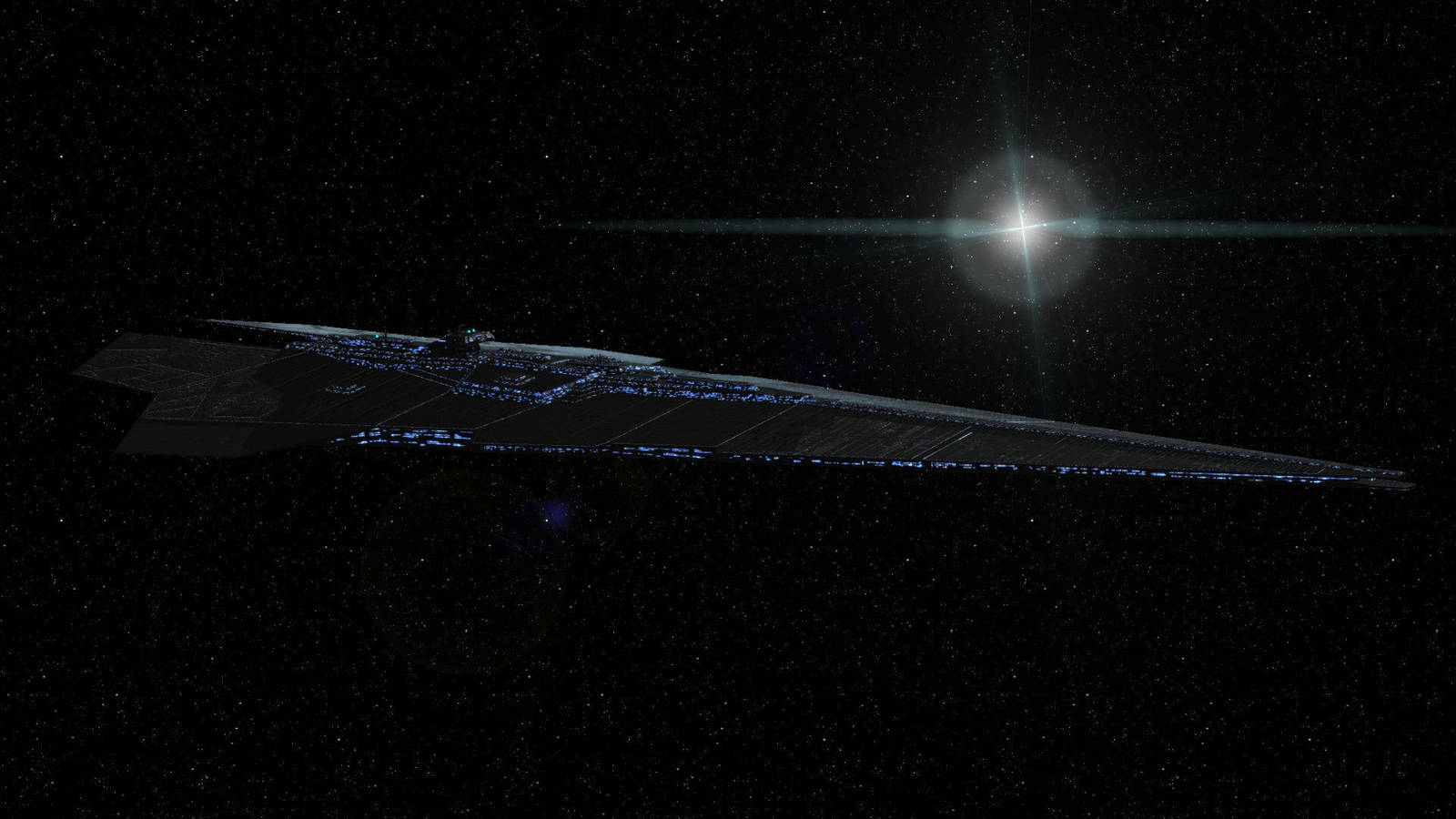 Not much to say about this one, actually. A very clean and pure - almost serene image of the ESS Sovereign sailing elegantly through deep space.

Stay tuned, there's more to come.
can you make a clear 3D model of the ship?
Reply

you mean untextured or without any background and render effects?
Reply
without any background and render effects?
Reply

Yeah can do. I'll put something up tomorrow
Reply
Thanks, I love how the ship looks like, it reminded me of Vader's ship the executor, anyway all of your other images didn't really show a clear picture of the ship's shape is all.
Reply

Reply

now here is a star destroyer that actually looks like it means business.
Reply

I love the look of this thing. What class of star destroyer is it?
Reply

I named it a Sovereign-class Battlecruiser, no relation to the Sovereign-class SSD though. Based on a modification of the Dominance-class, also of my own design.
Reply

Odd. When typed in Sovereign-class ISSD in the search engines that ship, and pics like of the very same from different views came up.
Reply

True, I just noticed. Wow, didn't know my stuff goes around that much.
The "Real" Sovereign class Super Star Destroyer does look somewhat like this:
[link]
In my storyline, so far, there is only one of it's class and that ship in particular was named Sovereign, so one could argue about the actual class - like Star Trek's Enterprise-E is also a Sovereign class.
Reply

That's what the real one looks like. And I know what the USS Sovereign looks like. I own a model kit of the Enterprise E. Sadly my water transfer decals were destroyed is shipping, and I can paint detail worth shit.
Reply

There's always been a certain something about 16 kilometer long battleships that essentially are cities in themselves. Great lightnining and positioning.
Reply

Reply

Completely freaking awesome!!!!

I love the design of this thing.
Reply