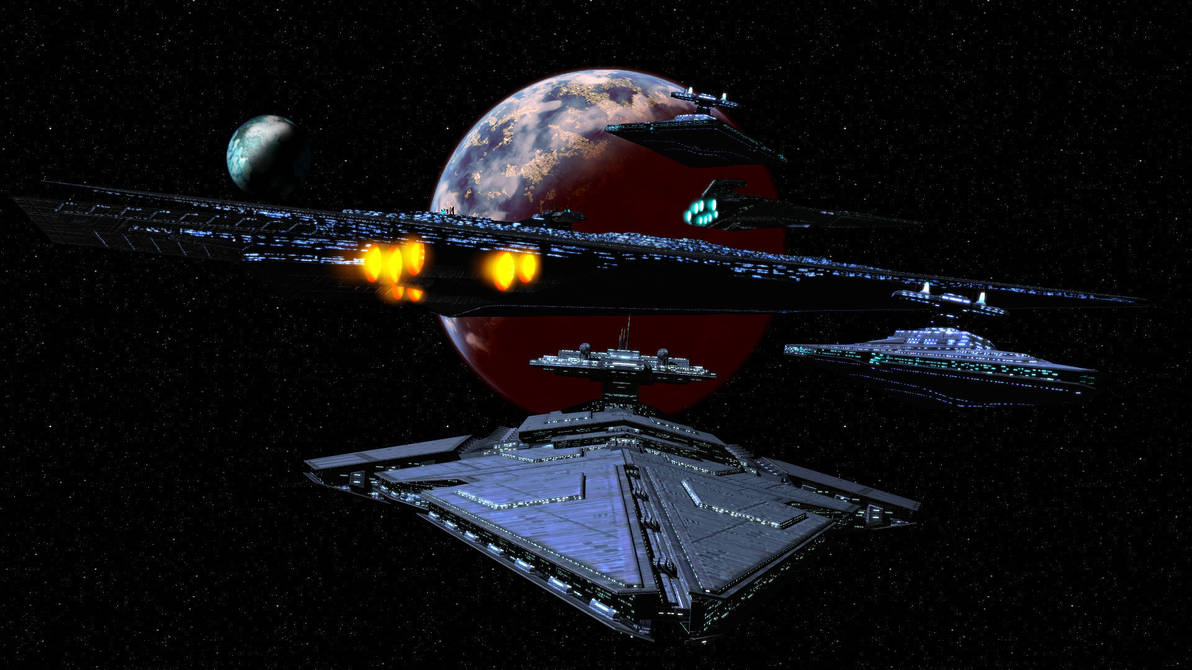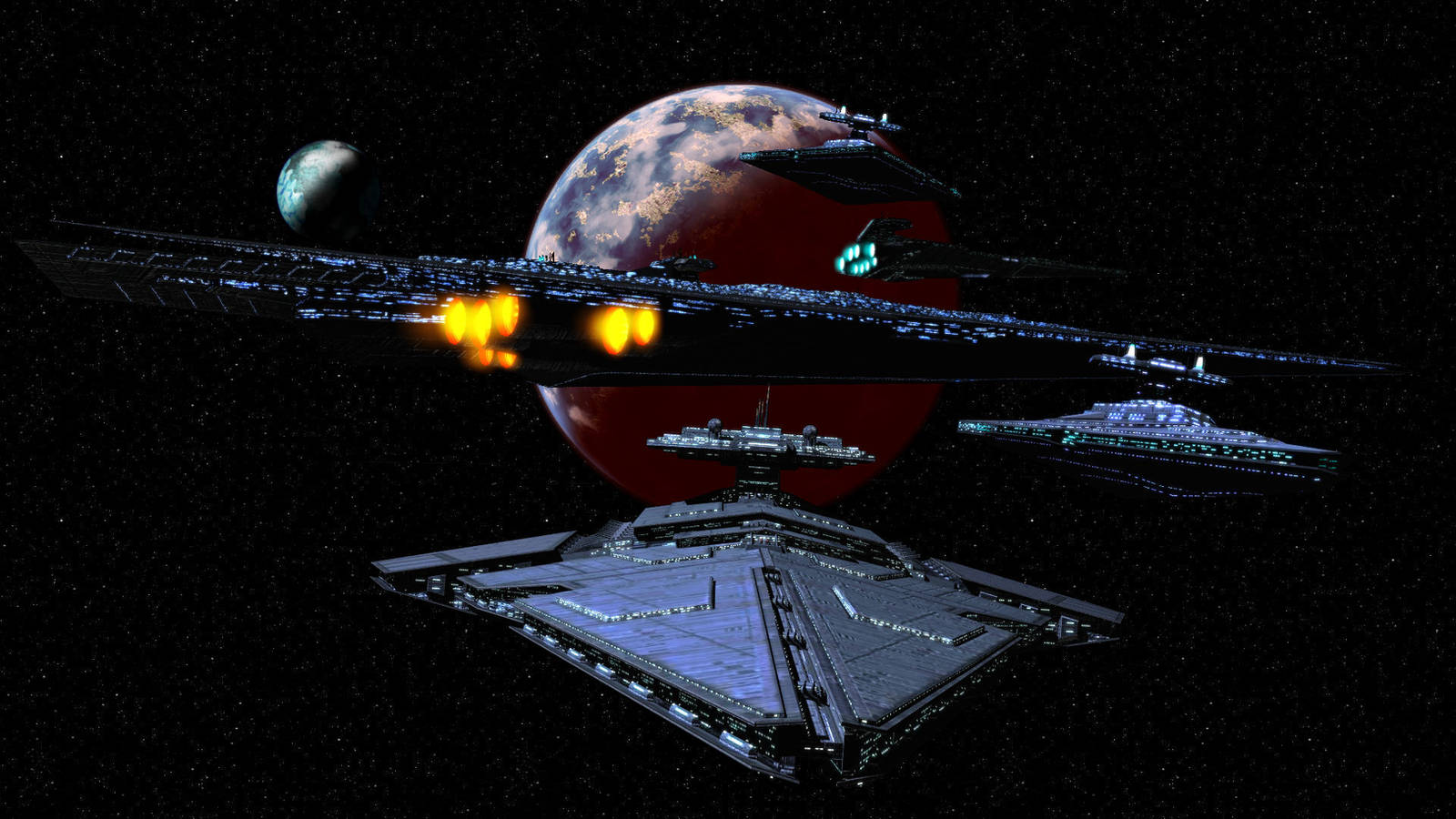 Another one of the Sovereign. This one was actually taken right out of a story thread I was participating in.

Called to assist witha major pirate problem the Sovereign watches over the ESS colony on Trivaan IV, while its task force ventures off to take care of the threat in a nearby asteroid cluster.

The taskforce is led by Predator Cruiser ESS Legion and commandeered by Commander Lyth Noraq.

I made this image a bit earlier than the other Sovereign images thus you'll notice that the battlecruiser's engines glow in a different color.

You could just say that the engines of the Sovereign in this image were from old type of sublight engine, one originally used in the Executor-series but was later replaced with a more efficient model
Reply

Grand piece

Reply

Reply

Looks like Empire at War with uber graphics.
Reply

Actually I think there are some EaW mods featuring some of my ships. Can't tell too much about them though, since I only gave the permission to use them, but didn't actively work on the projects myself.
Check FileFront!
Reply

in one mod called Alliance, the Predators and Dominances are very advanced and very powerful vessels. The only way I've been able to destroy a Dominance is with a superlaser shot from a Habitation Sphere. not even the World Devastators can destroy them!
Reply

Ah I remember that mod. Tho I only distributed the model (or someone else distributed it with me remotely being aware of it.) Never had a stake in statistics though. It SHOULD be weaker than an Executor, at least the 17.6km variant.
Reply

Too bad. I don't think my computer has enough power and I sold my EaW.
Reply

The predator cruiser = Awesome.
Reply

i love this - the ship that cuts across the screen and all the lines of the ships makes for a real interesting piece! excellent stuff!
Reply

Reply