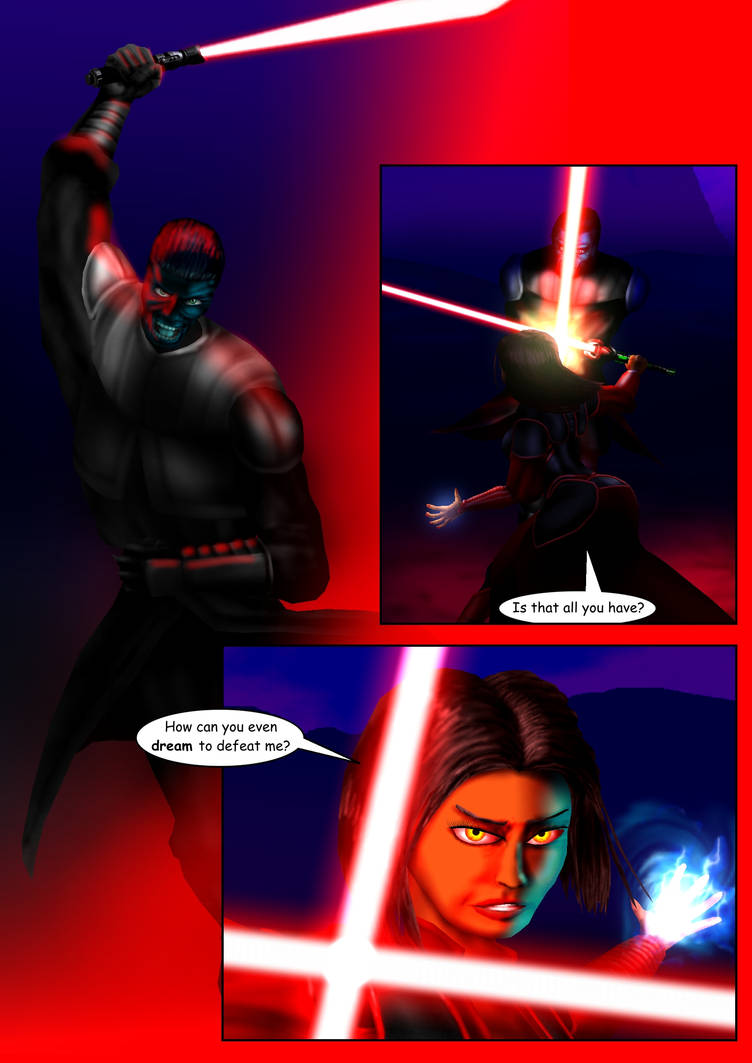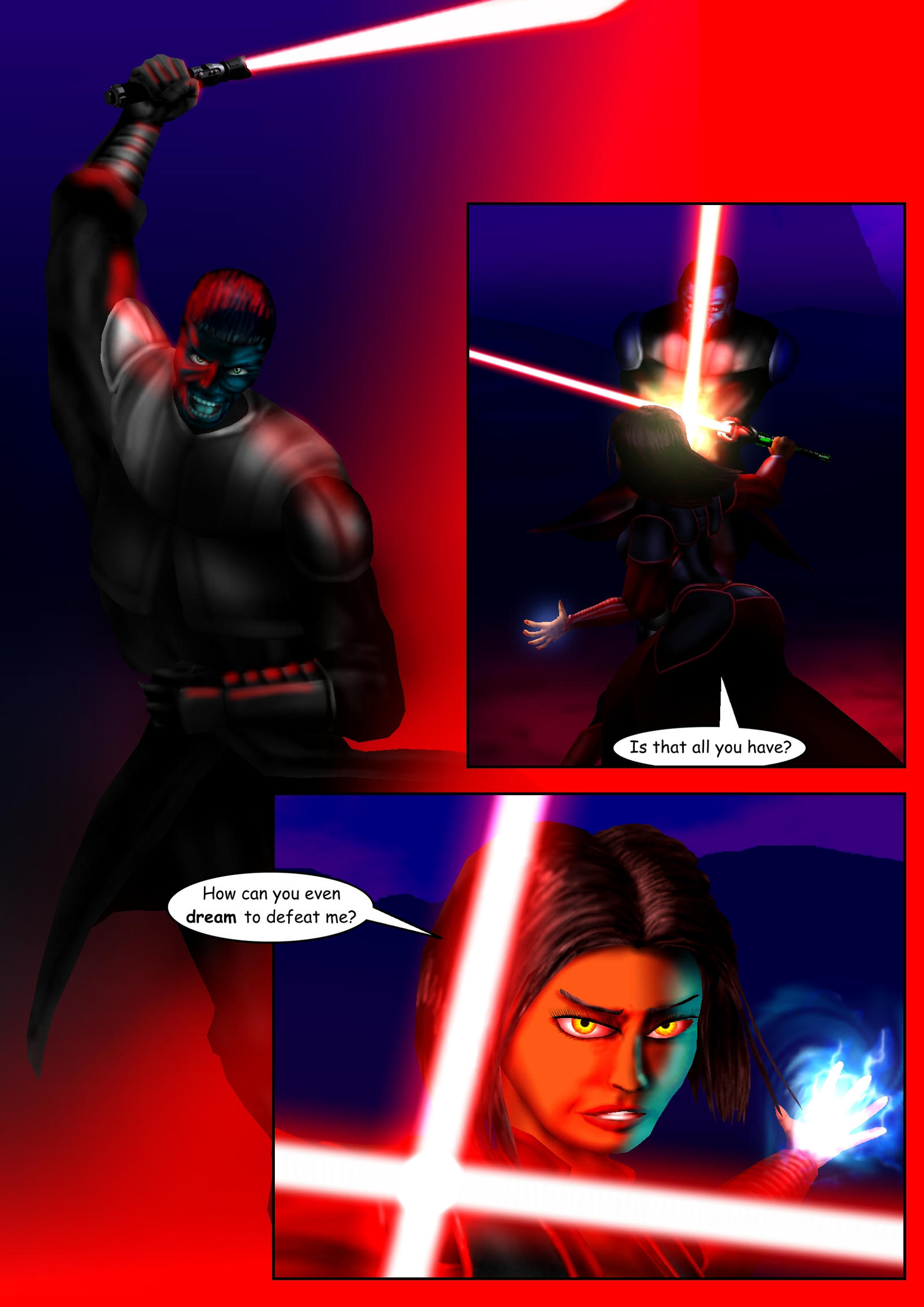 Pyra remained stil and just let him come. With a burst of light his lightsaber slammed down on hers with the force of a thousand lightning strikes. But Pyra stood firmly like a mountain. Her barrier - her will was unbreakable. For a moment she held up against him, the crimson blades crossed closely between them, piercing his eyes with her firy gaze. It had been the first time since his departure that they were that close. A thin smile appeared on her lips. "Is that all you have?" She sneered and leaned further forward. "How can you even dream to defeat me?"
///////////////////////////
Vince Trageton and Shiromy Gitann are OCs designed and developed by me. Their appearing in a Star Wars-related story is to be considered a cross-over.
Star Wars is property of Lucasfilm Ltd.
The Brotherhood of Shadows and Darius Rygetto were created by squarehead93
///////////////////////////
Part 1:
[link]
Part 2:
[link]
Part 3:
[link]