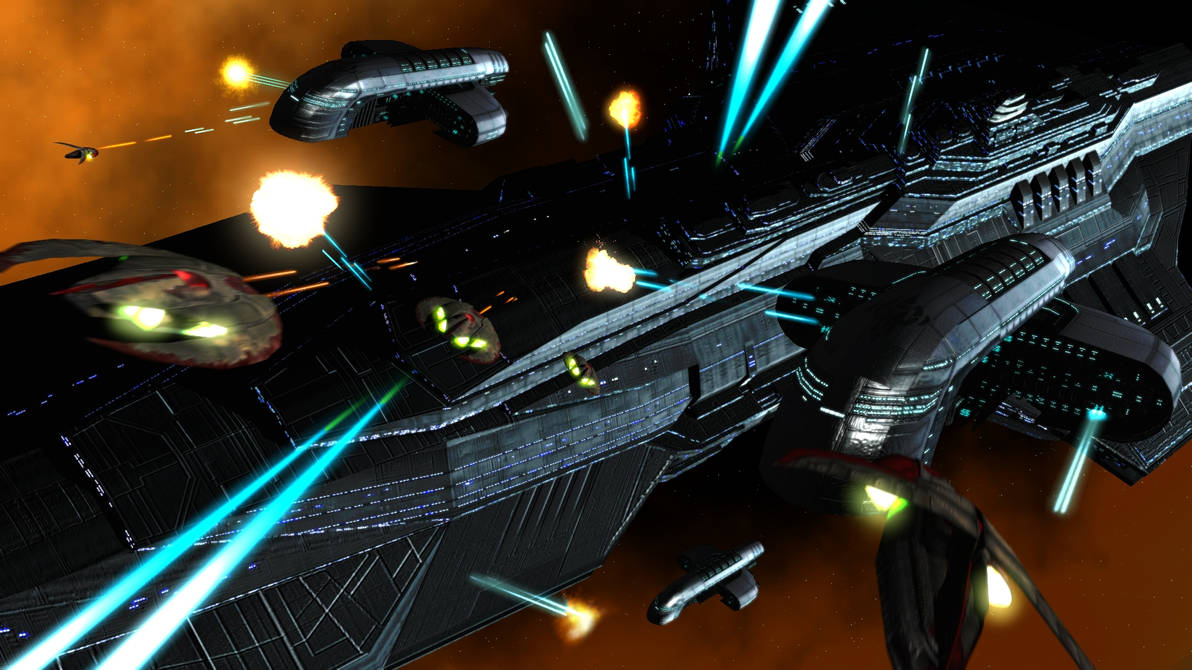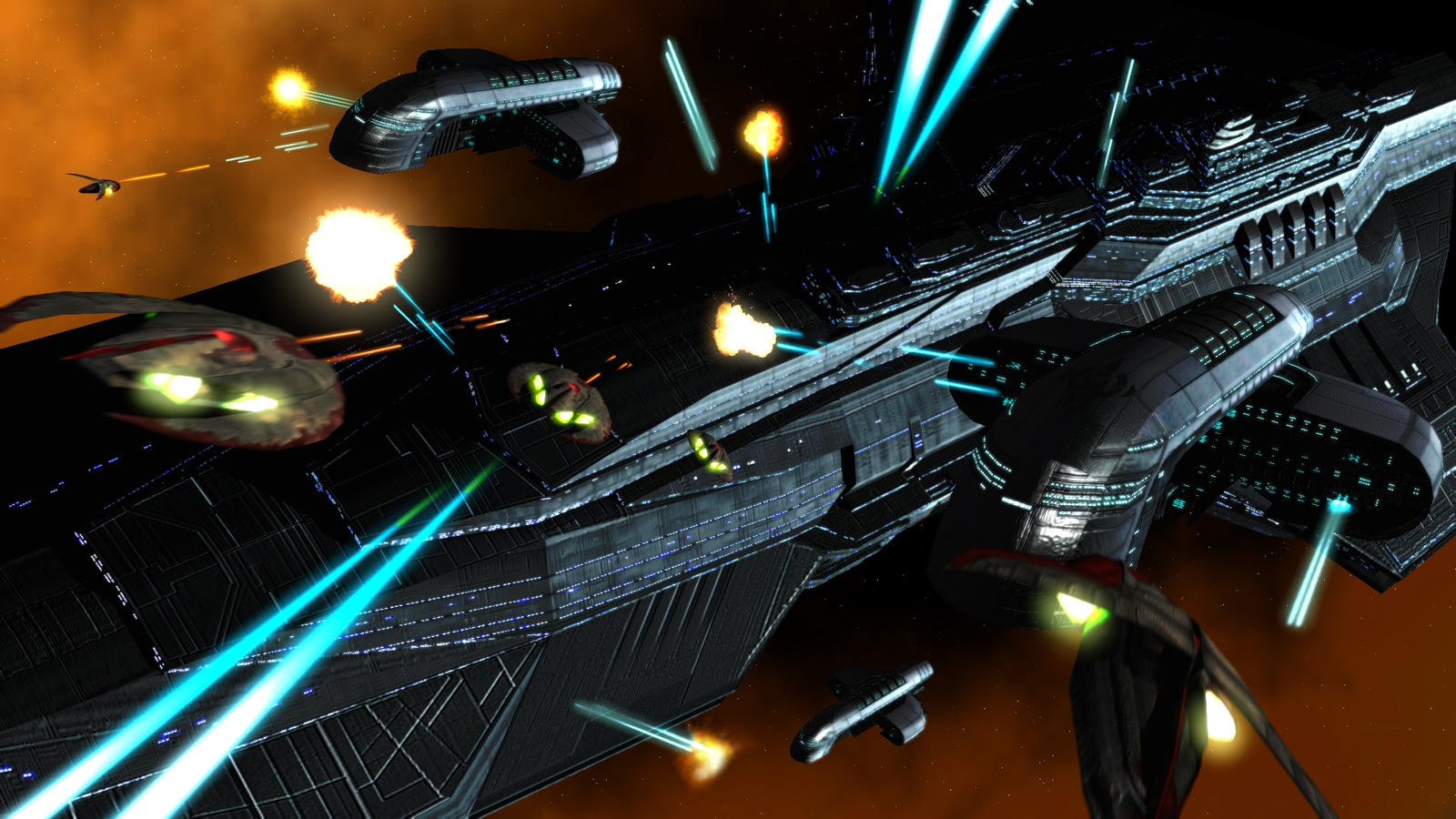 Nothing beets a well oiled defense line to keep your precious flagship safe. OK, badass long range flak batteries doe the job well, too

OK, with the Traquia taking shape I thought it's time I got her into some closeup scenes. She's still not finished but I think she this stage already works well. This thing depicts no specific battle that I could think of - just some random skirmish with the Traquia and her quartet of Inferno II escorts fighting off anonymous attackers. Hope you like it.

Update: Thanks to ~
AneiKhaar
for pointing out that it may appear the Escorts were actually attacking the Traquia herself. I did some updates to the image, giving the "anonymous enemy" a face - a radical Dhilani splinter group attempting a virtually suicidal attempt to threaten the ESS.
[Updated on 2011-02-20: Final Traquia model]