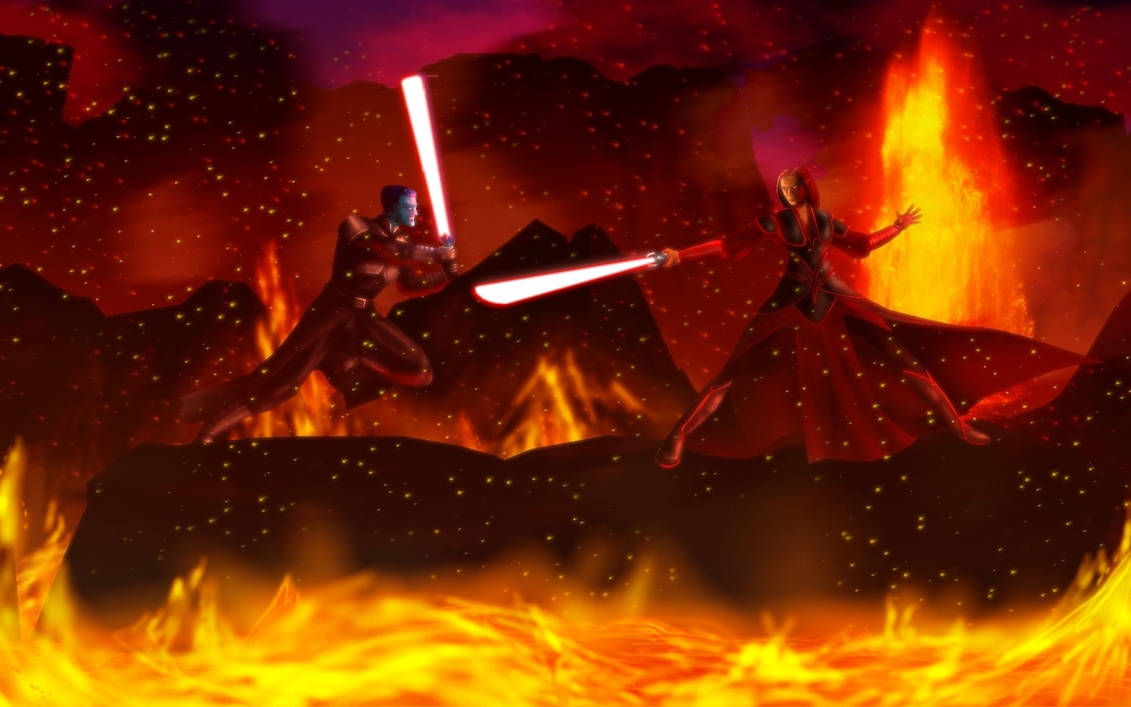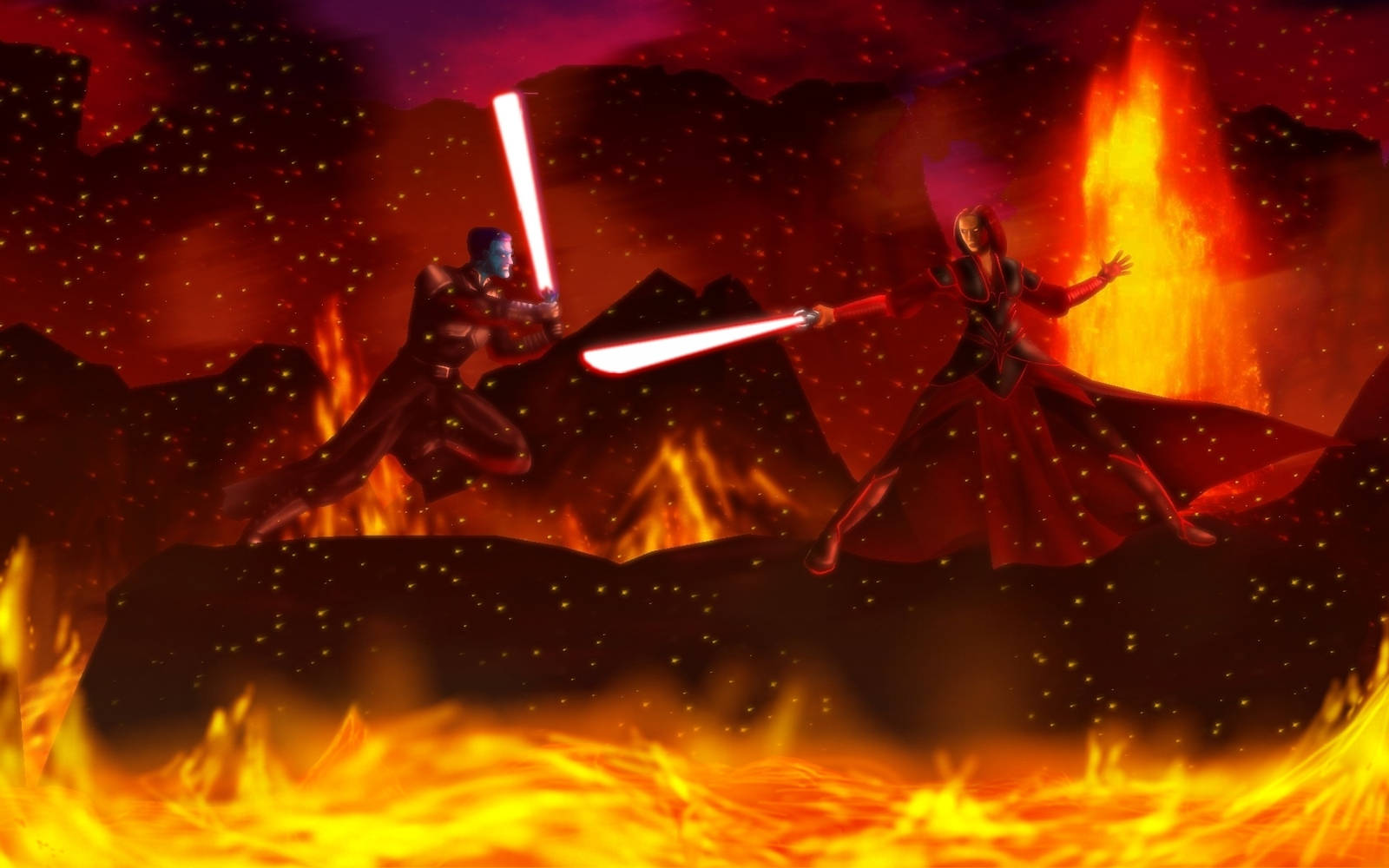 This was basically the initial image for the upcoming "Moondance" series, portraying Vince Trageton fighting his own wife Shiromy (aka. Darth Pyra). I expanded the story, however and so the whole thing starts off a bit earlier and, actually on different terrain (which'll change in the course of the story)
Turning the concept of good Jedi and Evil Sith upside down I consider Shiromy being the protagonist and thus the story is actually written from her perspective.
And why's that? Well, breaks down like this:
Unlike Vince Shiromy's been studying and training in many arts, including the way of the Sith for many years, thus has a far more controlled approach to anything. Now, on the background of the whole story, Vince just recently was 'induced' to the ways of the Force. Having apprehended other forms before he is basically adept, yet still vulnerably to the Force's polarity and - like an untrained mind suddenly being filled with the knowledge of the univers - can't handle it.
Vince and Shiromy(
[link]
) are basically crossover characters from my own little world that got in touch with the Star Wars univers (a story which's been developing for quite some years now). The full series is still in the works, but the details will be explained soon.
Vince Trageton @ Shiromy Gitann are OCs designed and characterized by myself.
Star Wars-themed content is property of Lucasfilm Ltd.

You sir, are a magnificient Artist!!

I Literally felt like the room got warmer all of a sudden when i saw this.

Also lava and lightsabers are always an awesome combination
Reply

Oh they are


Funny, I had this pic as my desktop image in the office - until we had a small fire in one of the server rooms - at that I felt compelled to change it XD
Reply