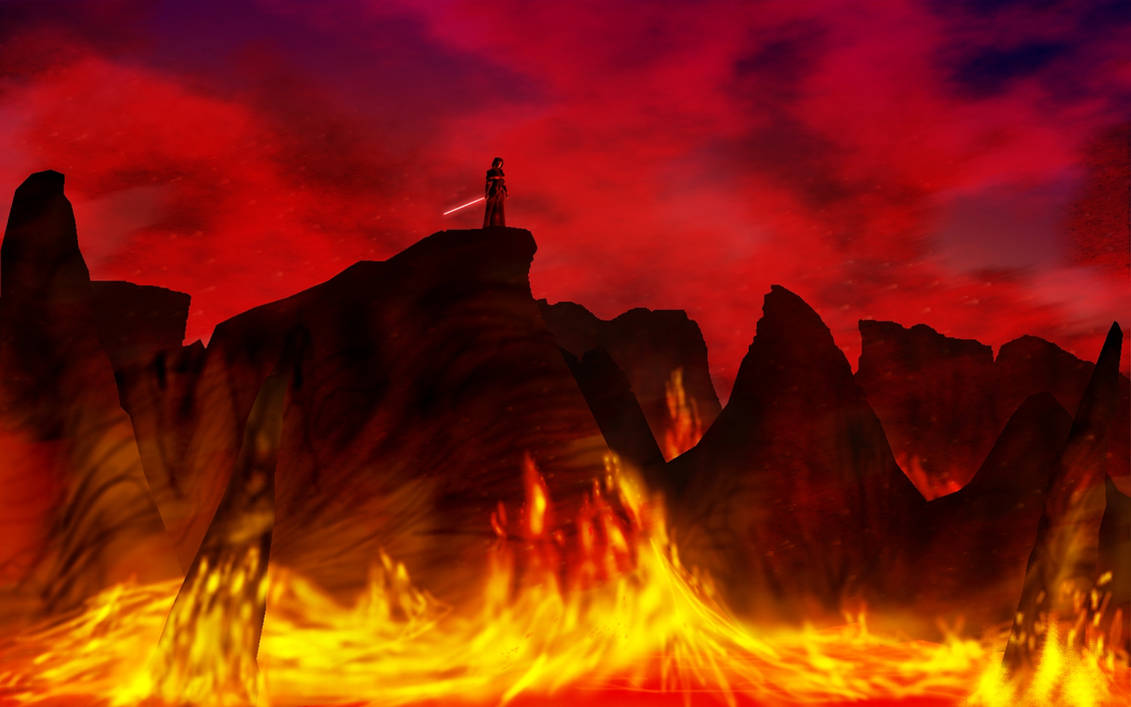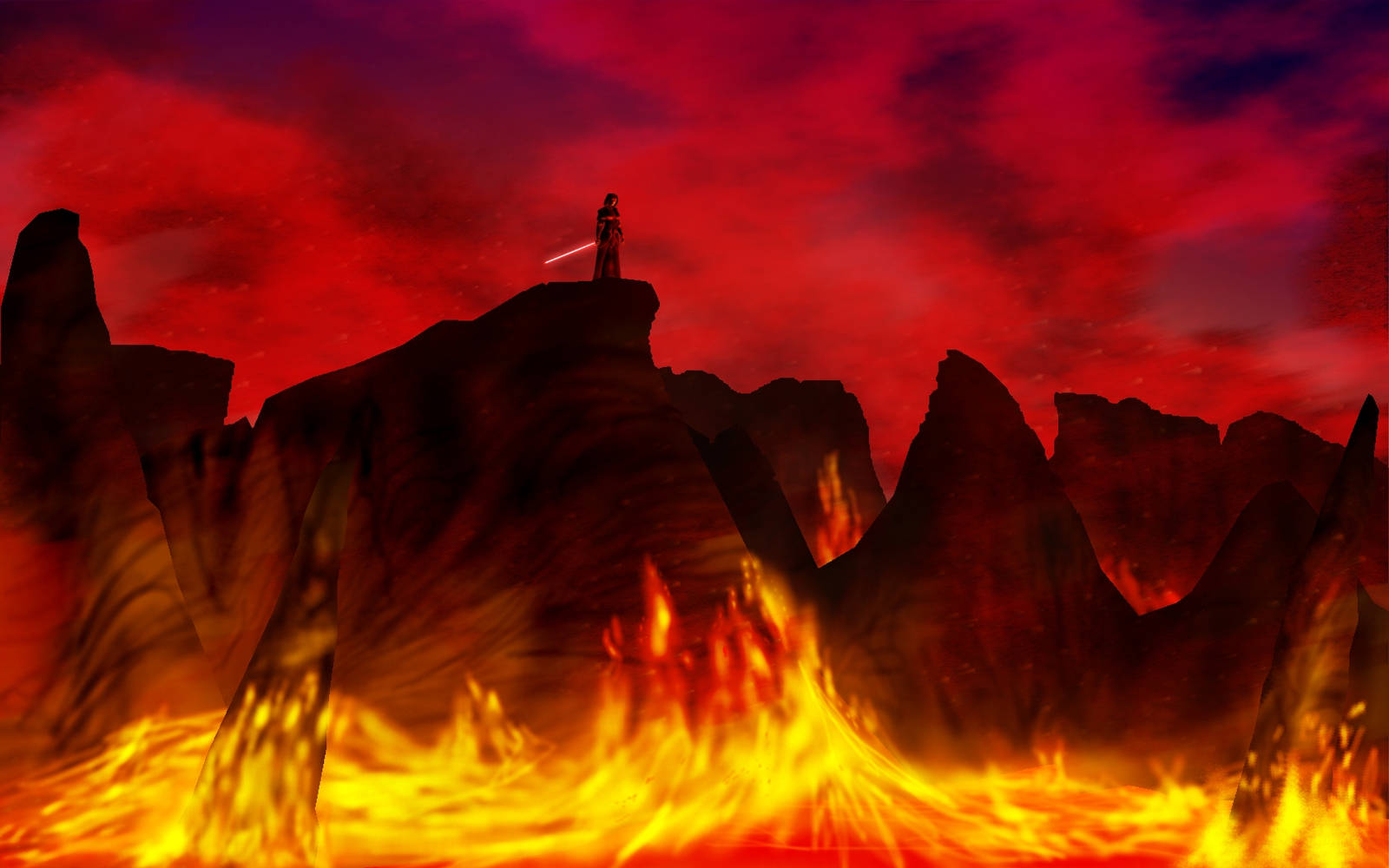 OK, this is my somewhat very first attempt on digital painting and it's still in a quite early stage so constructive critique is well appreciated. )

The whole scenery is based on a story scrap I've been working on recently but whose actually occurance has yet to be determined.

The picture is called Darth Pyra triumphant. Triumph over whome remains untold for now. Suffice to say the whole scene is quite dramatic.

Regarding the personality of Darth Pyra, this character evolved from my OC Shiromy Gitann in the process of melding my own custom universe with Star Wars fanfics on the background of a forum story thread a few friends and I are working on - snippets of this have been all over my place every now and then.

With this character originating from a different world she has learned many arts of combat both phyiscal as well as supernatural. The transition to Darth Pyra is the result of her actively learning the ways of the Sith to widen her horizon. While still strong in mind and control of herself, she turns into this form and adapts its infernal temper mainly caused by bursts of anger - or in a controlled burst if the situation demands (long story ...).

In this infernal form she Pyra develops enormous powers which she uses in combat to tear the ground apart and greatly use the resulting hazardous environment to her advantage - as the picture shows.

Star Wars and the Sith Mythology are property of Lucasfilm Ltd.
Character and concept of Shiromy Gitann are intellectual property of myself.