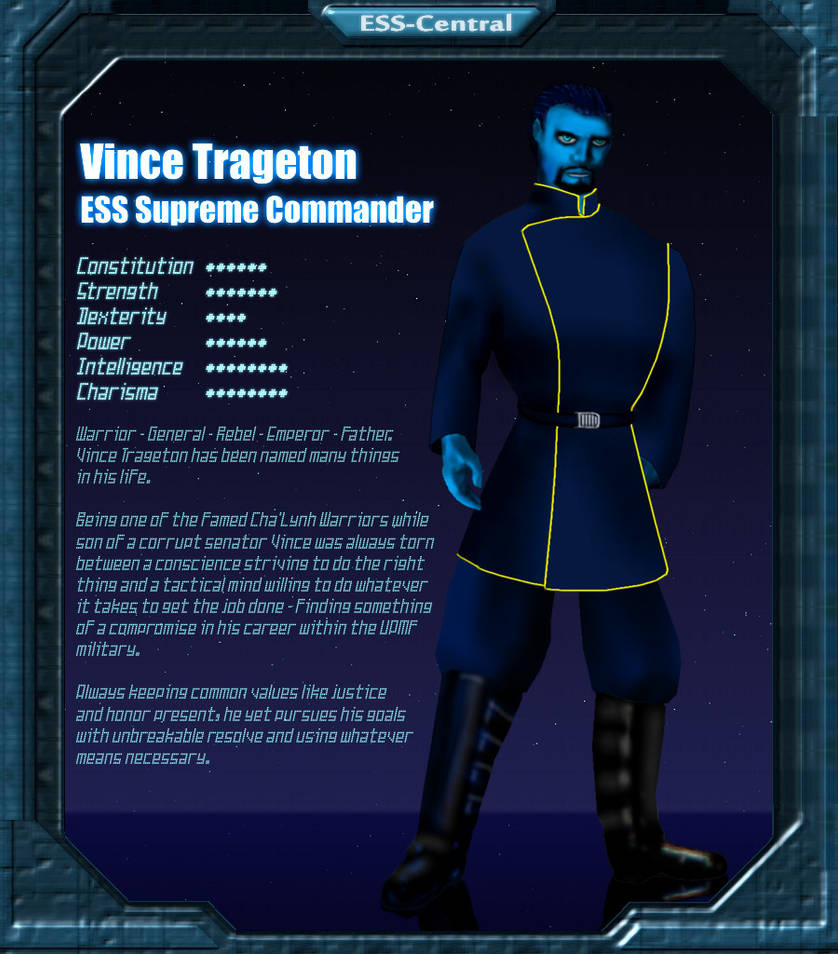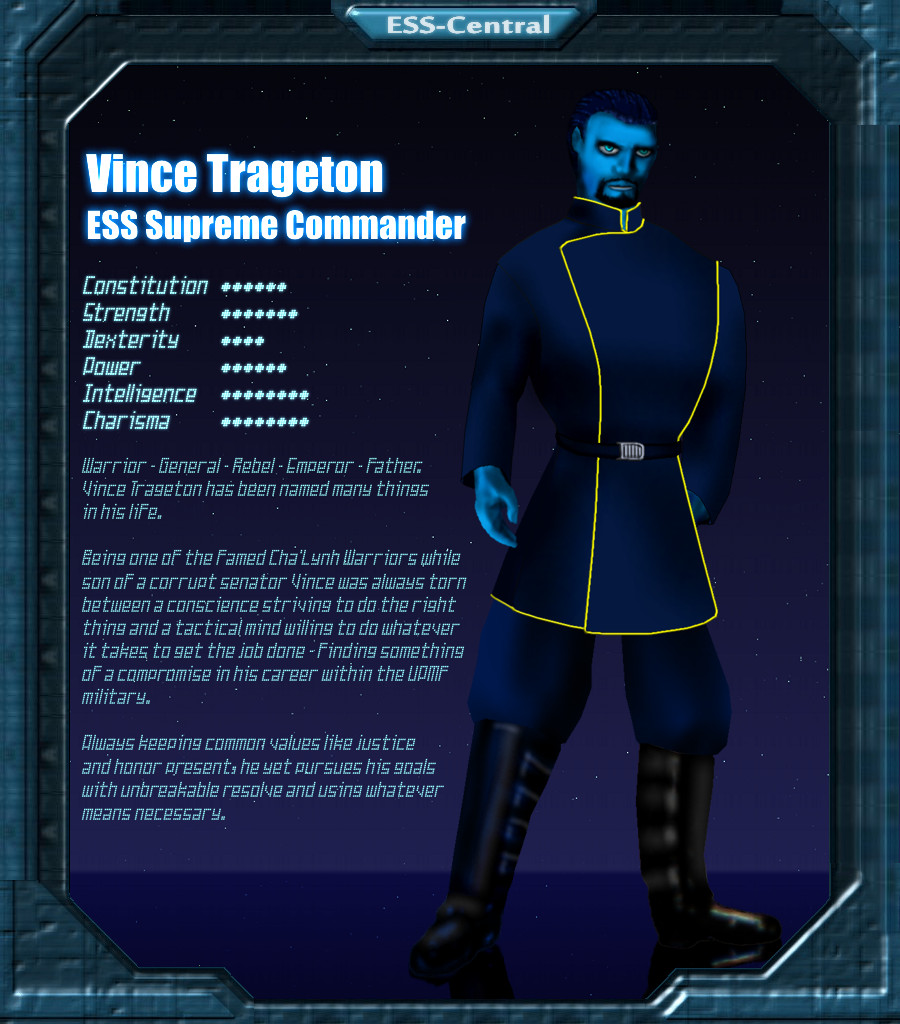 Full character biography here:
[link]
Race: Cophuranee
Gender: Male
Skin color: Blue
Eye color: Ice-blue
Hair color: blue/black
height: 180 cm
Homeworld: Cophuran
Warrior - General - Rebel - Emperor - Father. Vince Trageton has been named many things in his life.
Being one of the famed Cha'Lynh Warriors while son of a corrupt senator Vince was always torn between a conscience striving to do the right thing and a tactical mind willing to do whatever it takes to get the job done - finding something of a compromise in his career within the UPMF
military.
Always keeping common values like justice and honor present, he yet pursues his goals with unbreakable resolve and using whatever means necessary.