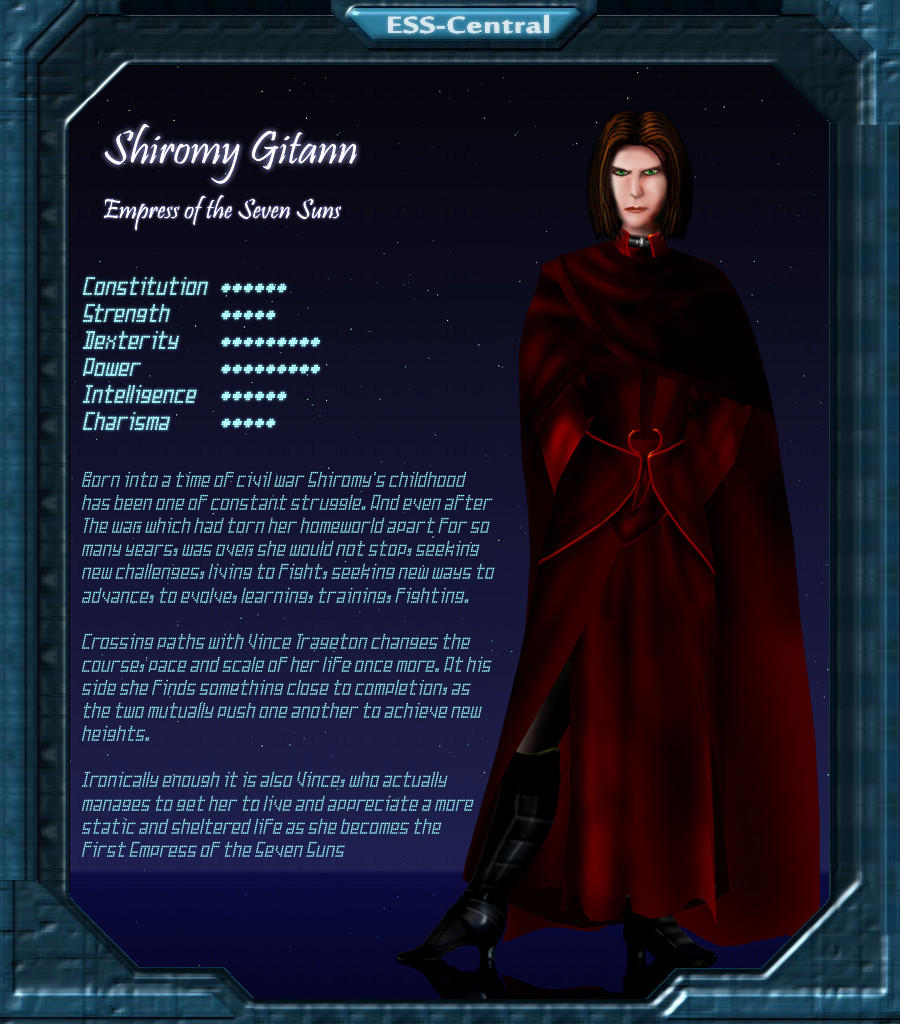 Full character bio here:
[link]
Race: Human
Gender: Female
Skin color: Cream
Eye color: emerald
Hair color: mahagony
height: 168 cm
Homeworld: Chedalon
Born into a time of civil war Shiromy's childhood has been one of constant struggle. And even after The war, which had torn her home world apart for so many years, was over, she would not stop, seeking new challenges, living to fight, seeking new ways to advance, to evolve, learning, training, fighting.
Crossing paths with Vince Trageton changes the course, pace and scale of her life once more. At his side she finds something close to completion, as the two mutually push one another to achieve new heights.
Ironically enough it is also Vince, who actually manages to get her to live and appreciate a more static and sheltered life as she becomes the first Empress of the Seven Suns