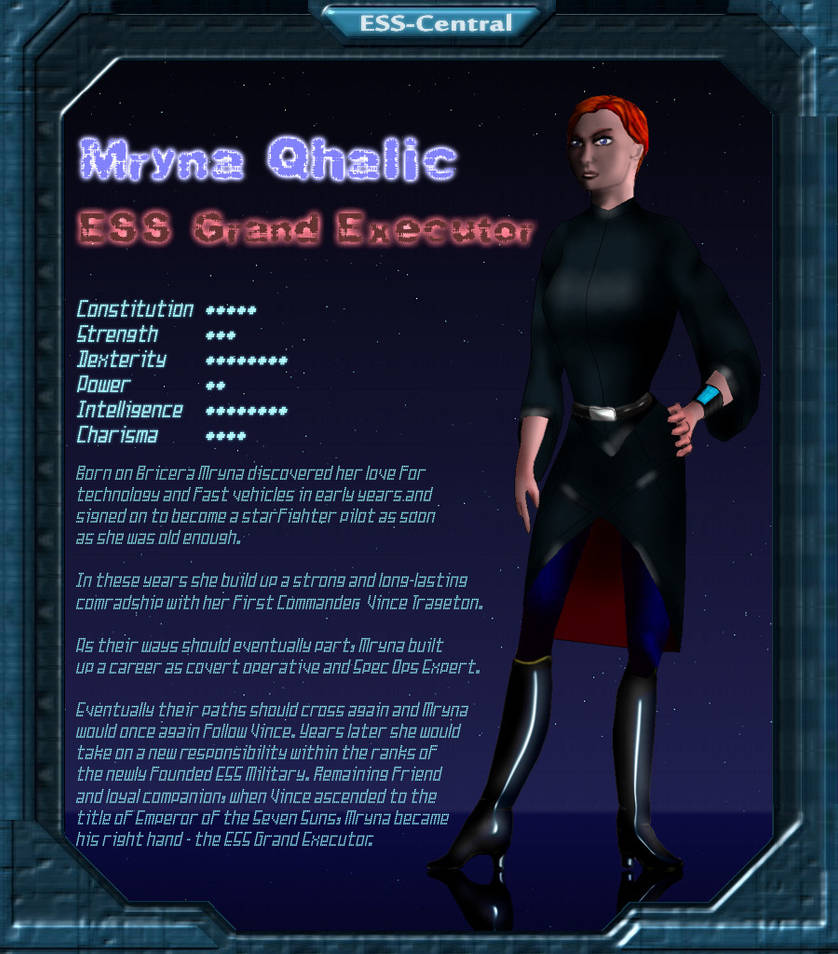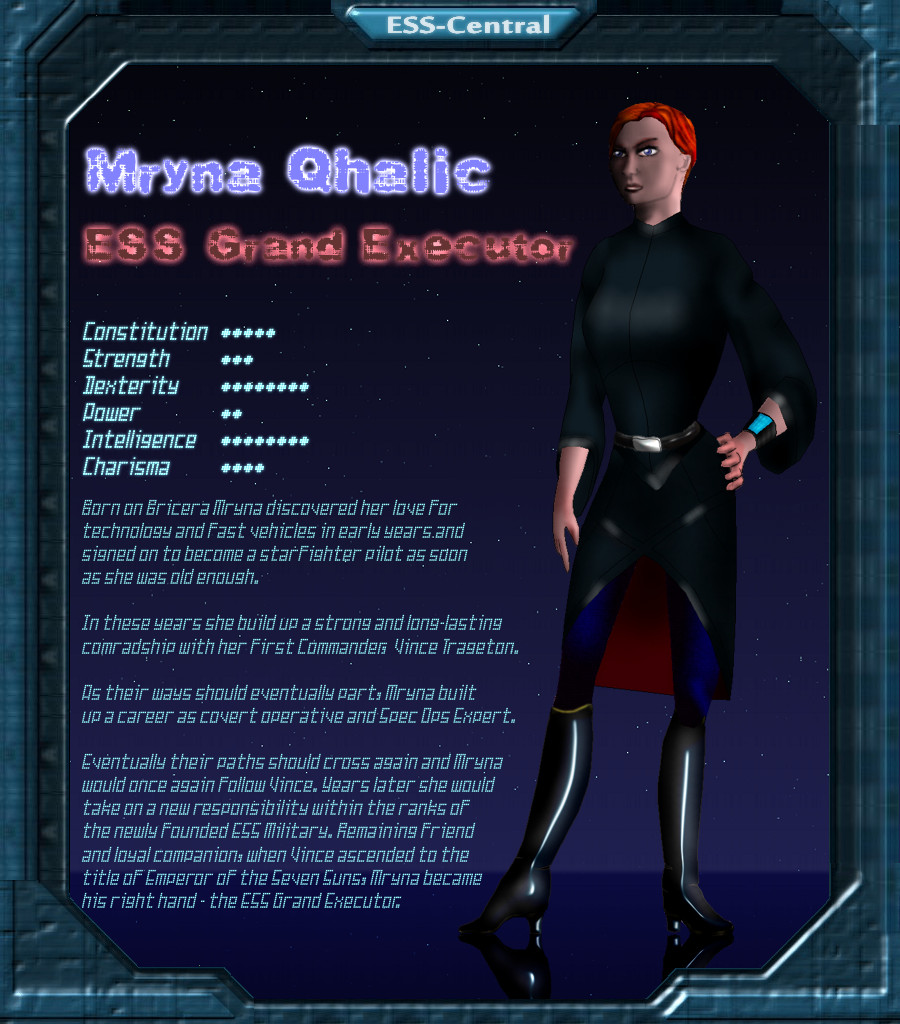 Full character biography here:
[link]
Race: Human
Gender: Female
Skin color: Cream
Eye color: Purple
Hair color: flame red
height: 168 cm
Homeworld: Bricera
Born on Bricera Mryna discovered her love for technology and fast vehicles in early years and signed on to become a starfighter pilot as soon as she was old enough.
In these years she build up a strong and long-lasting
comradship with her first Commander, Vince Trageton.
As their ways should eventually part, Mryna built
up a career as covert operative and Spec Ops Expert.
Eventually their paths should cross again and Mryna would once again follow Vince. Years later she would take on a new responsibility within the ranks of the newly founded ESS Military. Remaining friend and loyal companion, when Vince ascended to the title of Emperor of the Seven Suns, Mryna became his right hand - the ESS Grand Executor.