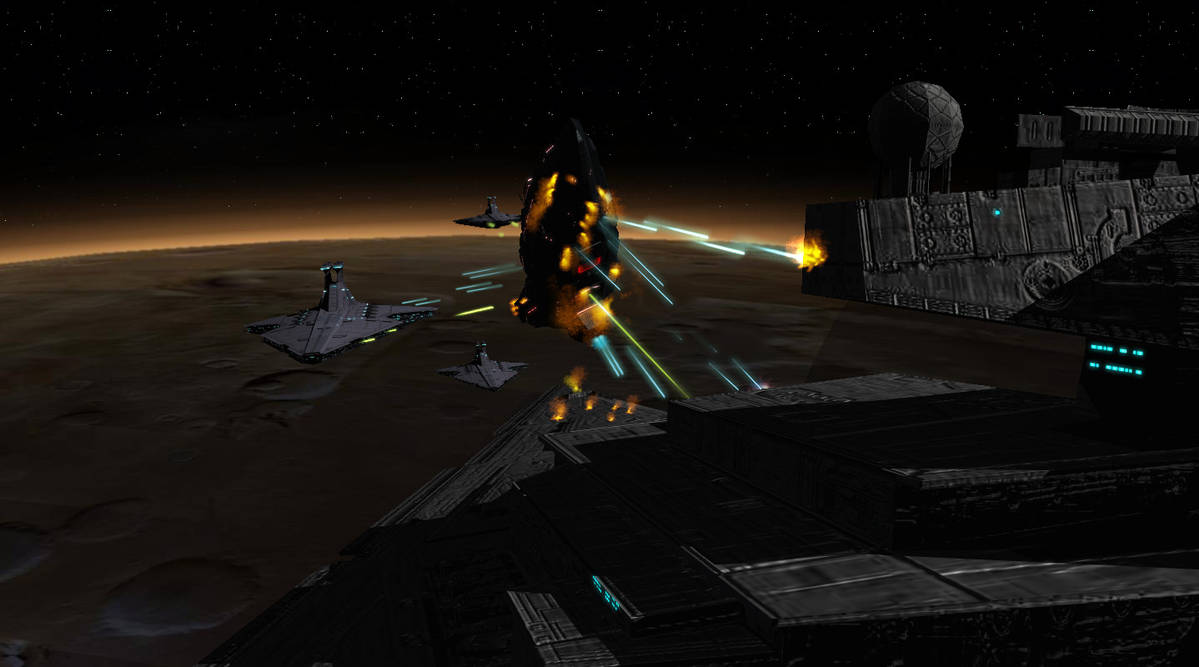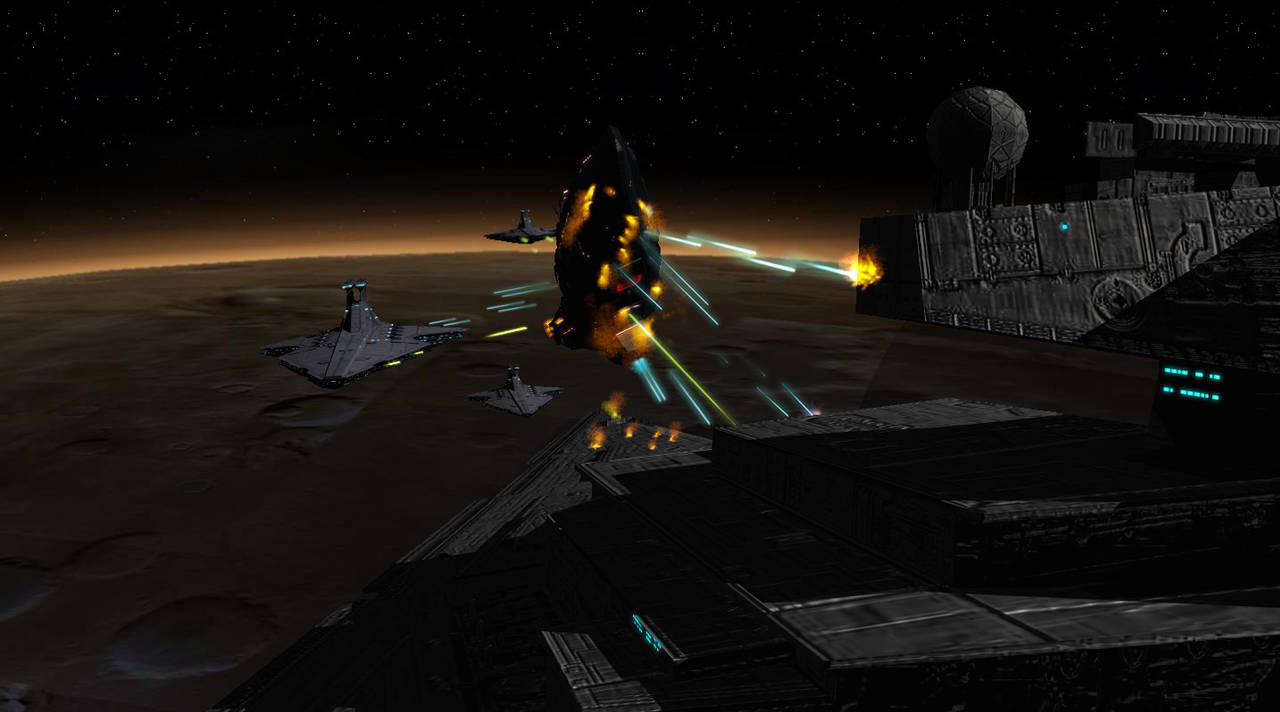 Here's Part 2 of the Calim VI series. More's to come .)
Using the momentum created by the trinity cannon's shrapnel burst the Seraphim goes toe to toe with the Subjugator, a trio of old Venator Carriers returning from the planet hot on their heels.
----------------
The shot was a hit. There was a long moment of surprise aboard the enemy ship, before the dorsal cannons awoke to life again. But the short time was enough for the Seraphim to lunge forth and head towards the Star Destroyer. The sudden burst of speed also brought them out of range for their pursuers, but only just so shortly. Already first shots hit the Seraphim's armored backside.
Sailing low across its bow the countless ventral batteries opened fire at point blank range hammering against and in parts through the destroyer's shields.
When they were about two thirds across the ship's bow, Mryna raised a hand. "Pull up and deactivate the mag field on my signal!"
Reacting slightly sluggish but well enough for its size, the Seraphim's bow pulled up, away from its collision course. By now the turbolaser blasts hit the hull and left burning scars all across the bow and ventral section.
----------------
Credits:
- Star Destroyer model by Matt Hodges, design and concept by Lucasfilm Ltd.
- Venator Destroyer model by Jens Schulze Osthoff (-> me), design and concept by Lucasfilm Ltd.
- Seraphim: original models and design by Jens Schulze Osthoff (-> me)
- Planet background captured with Google Earth (Mars, actually)
------------
Preview:
[link]
Part I: Bold Maneuvers:
[link]
Part II: Pursuit:
[link]
Part III: Close Combat:
[link]
Part IV: Impact:
[link]
Part V: From Hell's Heart:
[link]
Part VI: Enemy Reinforcements:
[link]
Part VII: Gravity Sniper:
[link]
Part VIII: Slingshot:
[link]
Part IX: Leap of Faith:
[link]