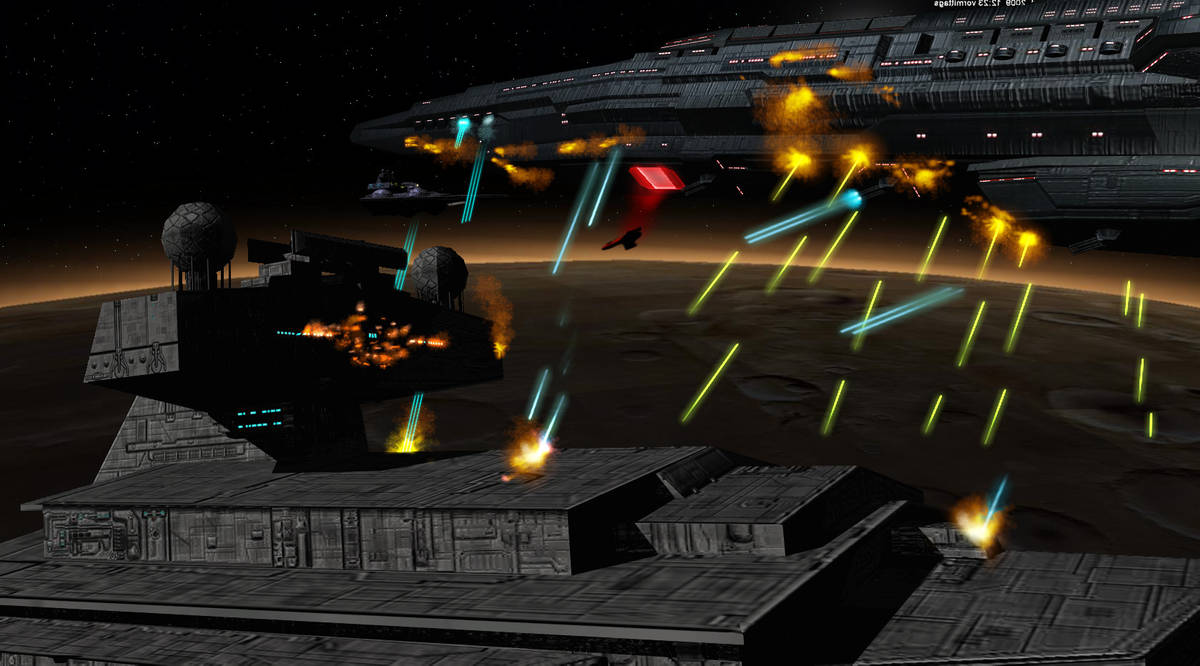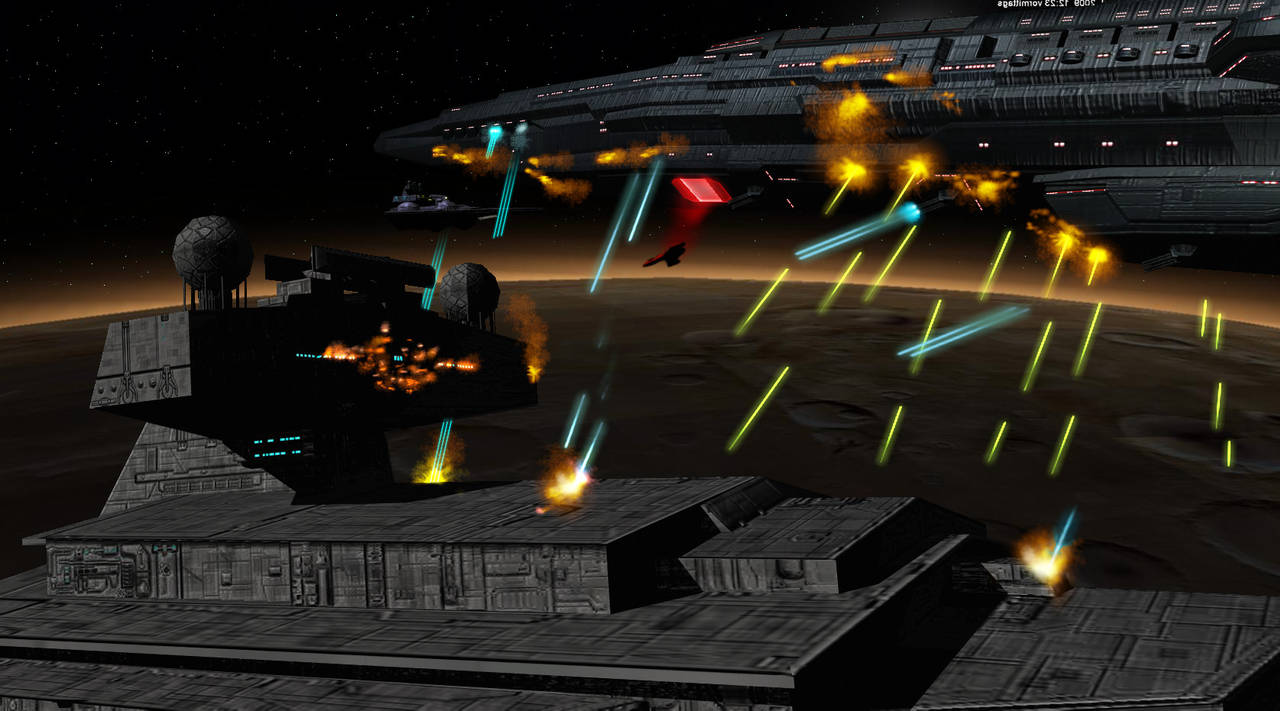 And here we go with Part 3 of the Calim VI series.
----------------
Desperate times ask for radical actions. So far the Seraphim's bold assault had served its purpose well in shocking the crew, yet it's only a matter of time, until the Destroyer will get torn apart by the Subjugator's heavy bombardment.
But the time had run out anyway.
"Now!" Mryna barked.
At her signal the magnetic fields containing the atmosphere inside the Hangar went off line and the sudden vacuum violently pulled the captured yacht into space - and right towards the star destroyers tower section.
----------------
Credits:
- Star Destroyer model by Matt Hodges, design and concept by Lucasfilm Ltd.
- Dominator Interdictor model by John Myers (JM), no clue who designed the Dominator in the first place.... XO
- Seraphim: original model and design by Jens Schulze Osthoff (-> me)
- Planet background captured with Google Earth (Mars, actually)
----------------
Preview:
[link]
Part I: Bold Maneuvers:
[link]
Part II: Pursuit:
[link]
Part III: Close Combat:
[link]
Part IV: Impact:
[link]
Part V: From Hell's Heart:
[link]
Part VI: Enemy Reinforcements:
[link]
Part VII: Gravity Sniper:
[link]
Part VIII: Slingshot:
[link]
Part IX: Leap of Faith:
[link]