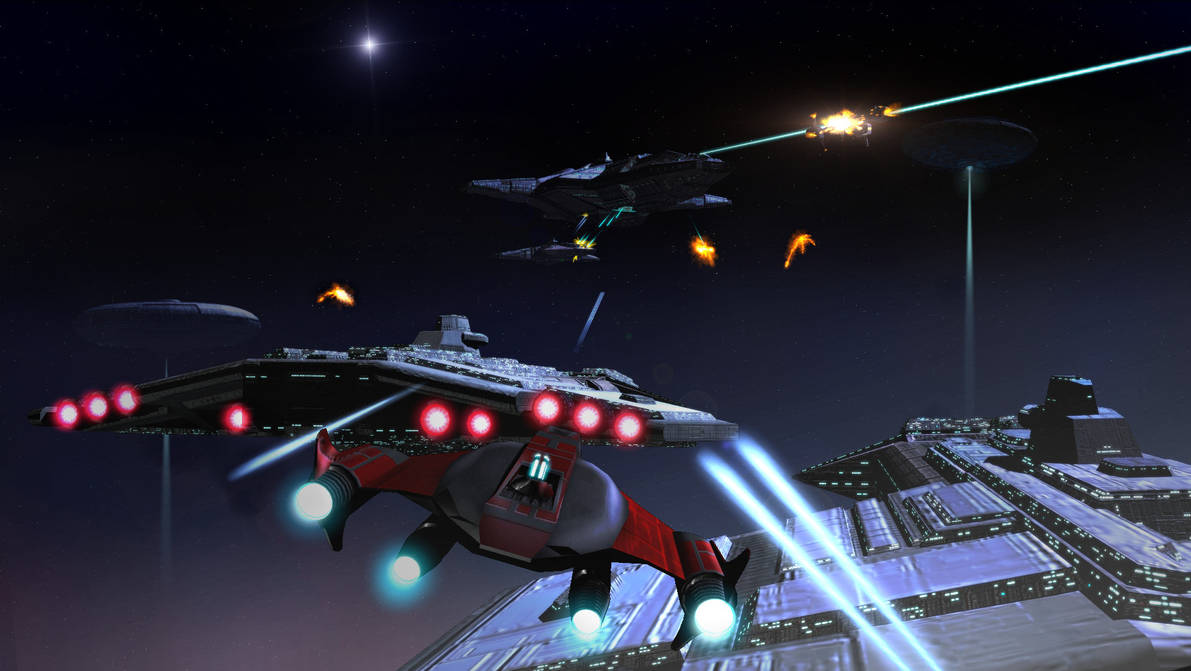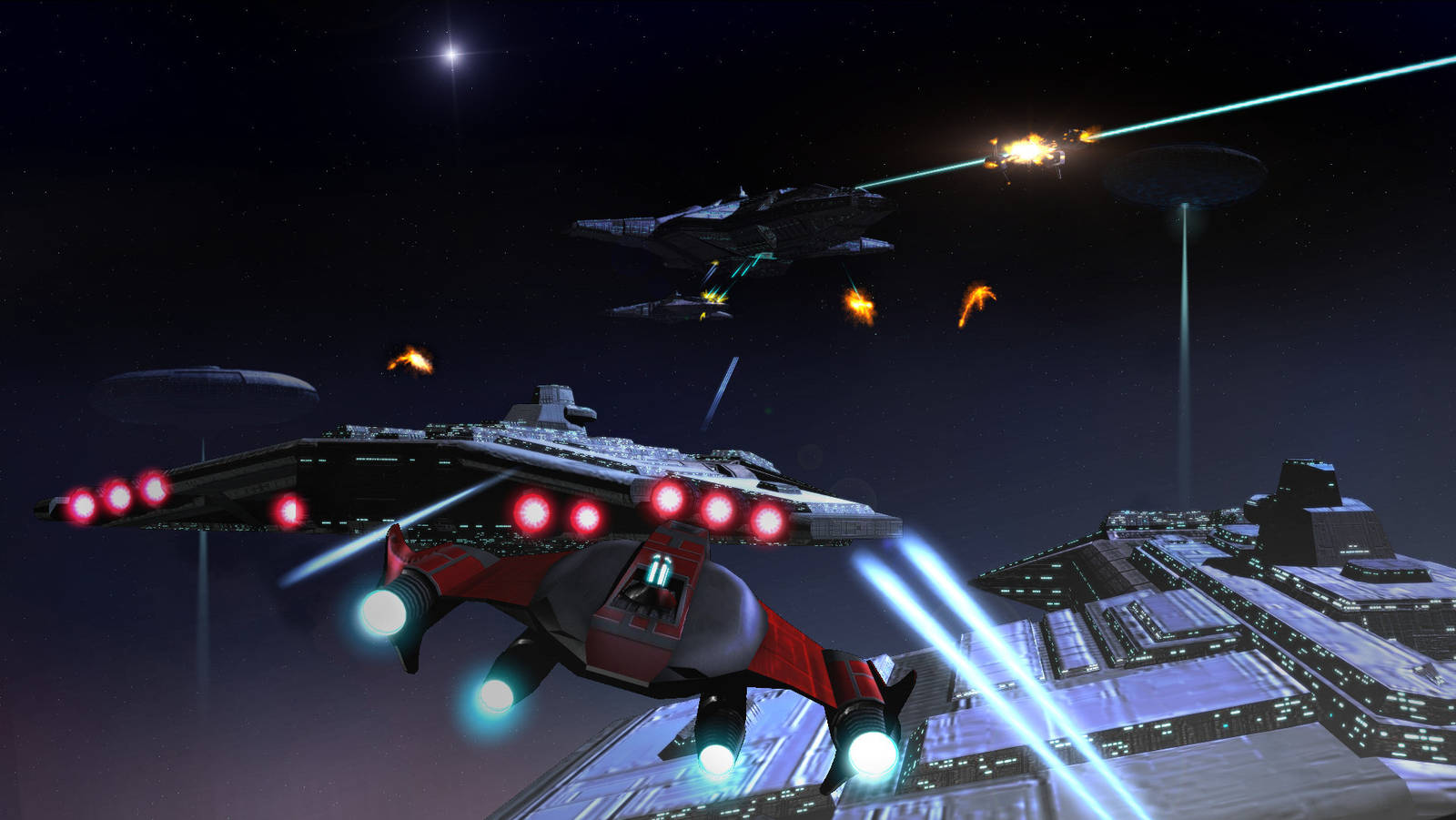 This scene plays some 6 months after the brutal Briceran crusade against the Dhilani, portrayed in the 'For Bricera' series and roughly a year before the 'Once Brothers' series. UPMF Supreme Commander Vince Trageton and a handful of followers led by the former flagship, SBCR Warrior, have mutinied and built up a rebellion to stop the new UPA government from its radical and tyrannic course.

During the capaign a few high ranking supporters of the rebellion, Lady Shiromy of Bricera and former UPMF commander Admiral Sara Phaley were captured and arrested aboard one of Bricera's massive Diamond-class Battlestations.

To retrieve them, Trageton sends out his best pilot and spec ops specialist Mryna Qhalic.

-----------------------------

"Alright, hang on!" Mryna announced. "This is gonna be one rough ride!"

With the liberated prisoners aboard the Black Scorpion makes its way back to the Warrior.

The whole mission - the whole capturing had been a trap, carefully laid out by the UPMF to bring down the rebels. Even with the Warrior present chances were scarce from the beginning. With the detention facility located on one of Bricera's massive battlestations a frontal attack was futile and a suicide mission. Vince had decided to spring the trap anyway, creating the diversion Mryna needed to sneak in, extract the prisoners and bail out before anybody noticed.

Through the duration of the rescue mission, however, the UPMF had tightened their snare. Slowly the lone battlecruiser lost ground to the increasing number of UPMF ships surrounding it. With each passing second their hope to escape the UPMF's well laid out trap grew shorter. And

by now the blockade had grown aware of the Scorpion's presence as well, adding it to their list of primary targets....