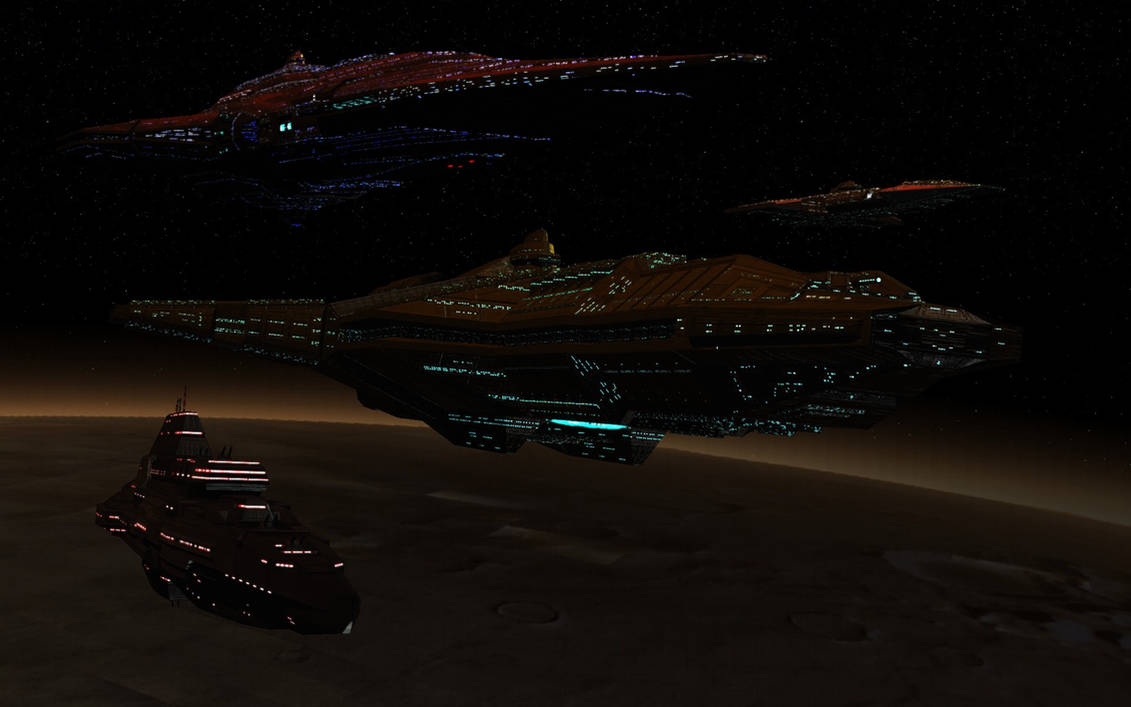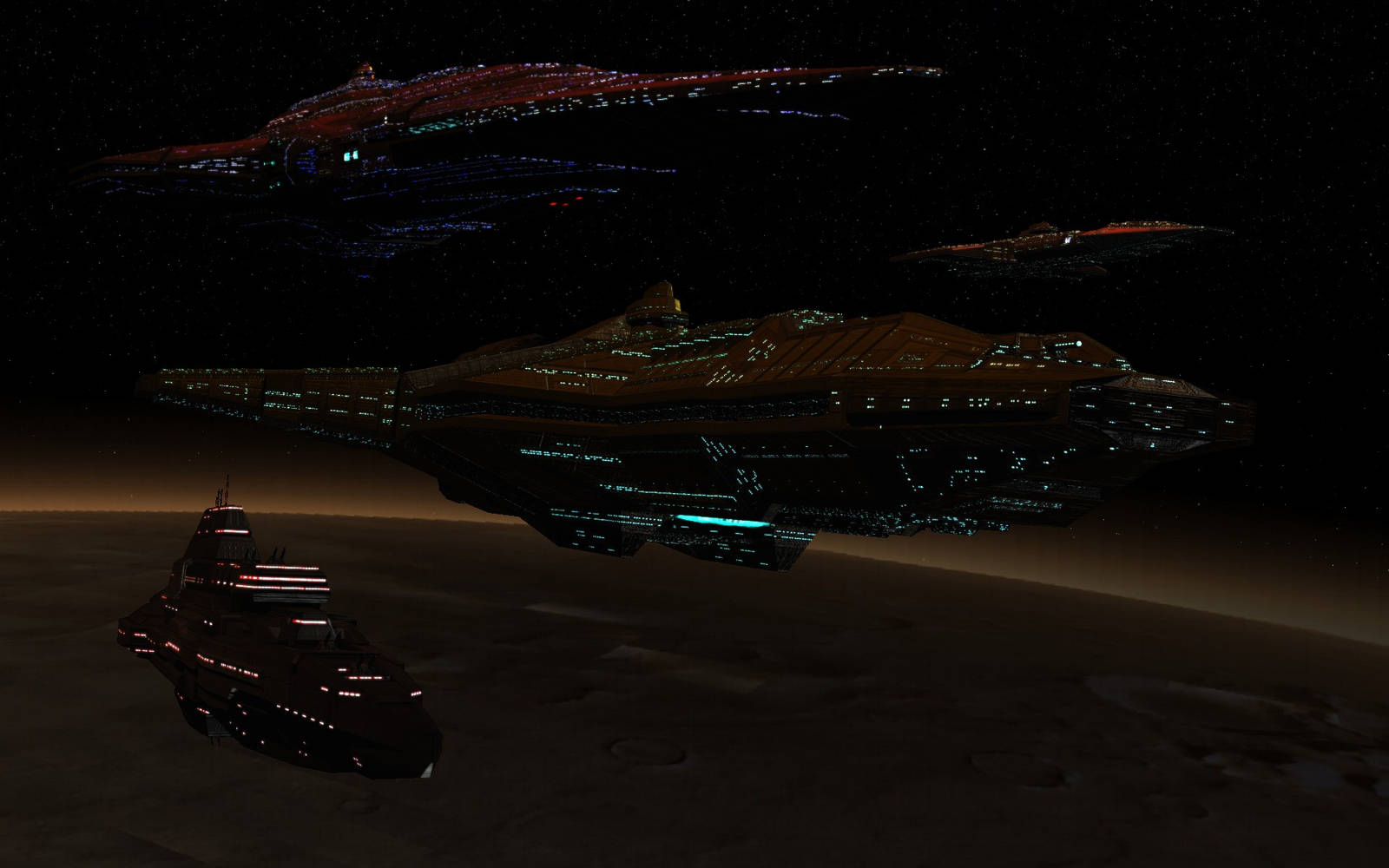 There's always a bigger ship ....

The Warrior-class SBCR is big, alright. But there's always something every warlord who intends to remain en vogue should strive for: Bigger ships.

When the ESS Warrior eventually met is firy demise (not shown here) her big sister was already prepared to take its place as the new ESS flagship:

The Traquia

------------

Hmm, coming to think of it, I might actually make another piece showing said firy demise - not a beautiful sight though :/

The designs, models and textures for the Warrior, Seraphim, Phoenix Cruiser and Traquia were made by and are property Jens Schulze Osthoff (=me)
The planet was captured with Google Earth.

Oh crap those ships are this side of ginormous.
Reply

impressive as always Vince, and i mus say this is quite different to the usual star destroyer profile, it has more mass and bulk in the main hull unlike earlier models, where most of the height was made up by the superstructure atop the relatively thin main hull
Reply