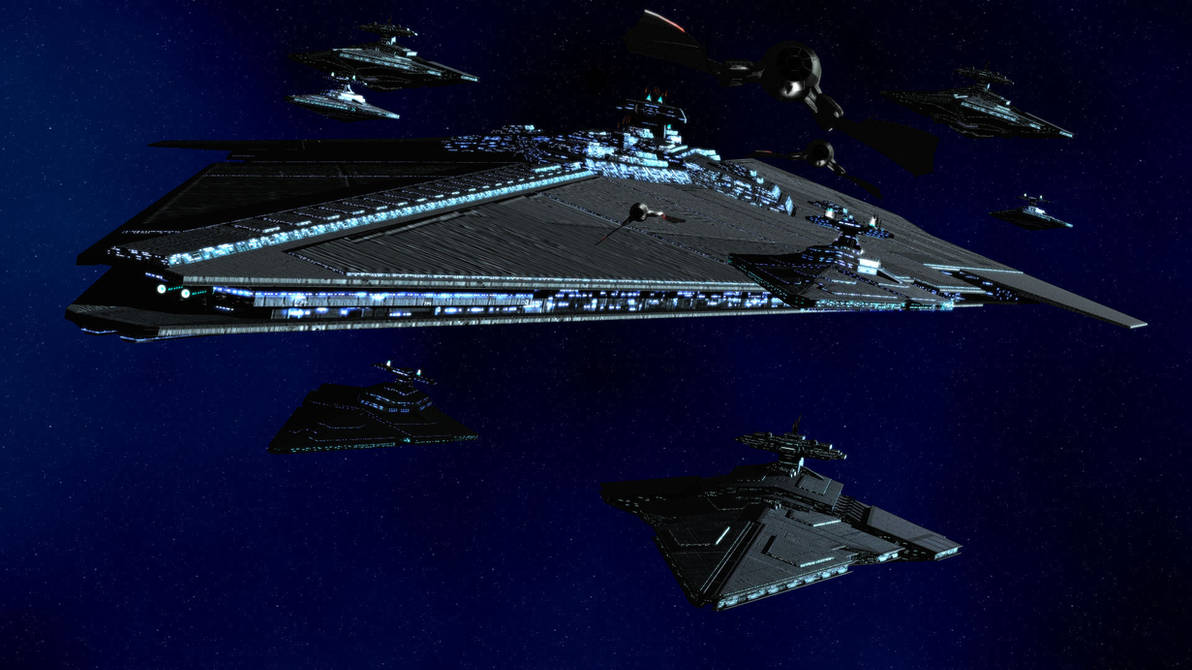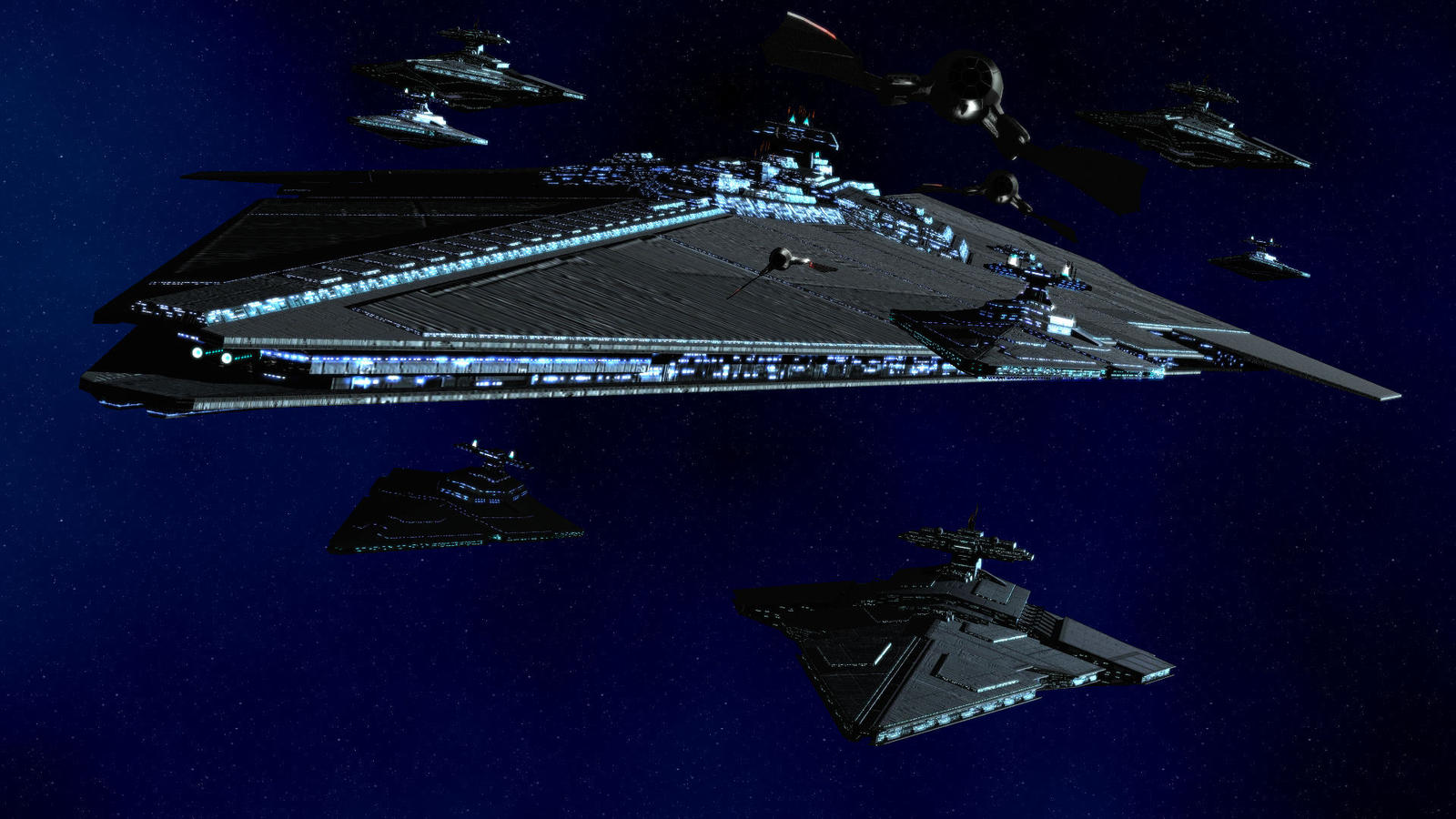 The Sovereign's a new model I've been working on for the past time. Derived from the Dominance-classe (
[link]
[link]
or
[link]
) it moves its forucs from a fleet carrier to the more fitting role of a battleship.
The Sovereign's design follows the common dagger-shaped style of the various Star Destroyer types from Star Wars, while introducing elements of my own Blue Phantom universe, such as the pair of heavy fusion cannons at the bow plus several other design traits. Sort-of a crossover.

This image is one of several I created for the ship's profile on my homepage (www.vince-t.de), showing the Sovereign and its task group of Predator Cruisers and Katana Frigates.
NOTE: The Sovereign-class Battlecruiser is not to be confused with the Sovereign-class Super Star Destroyer