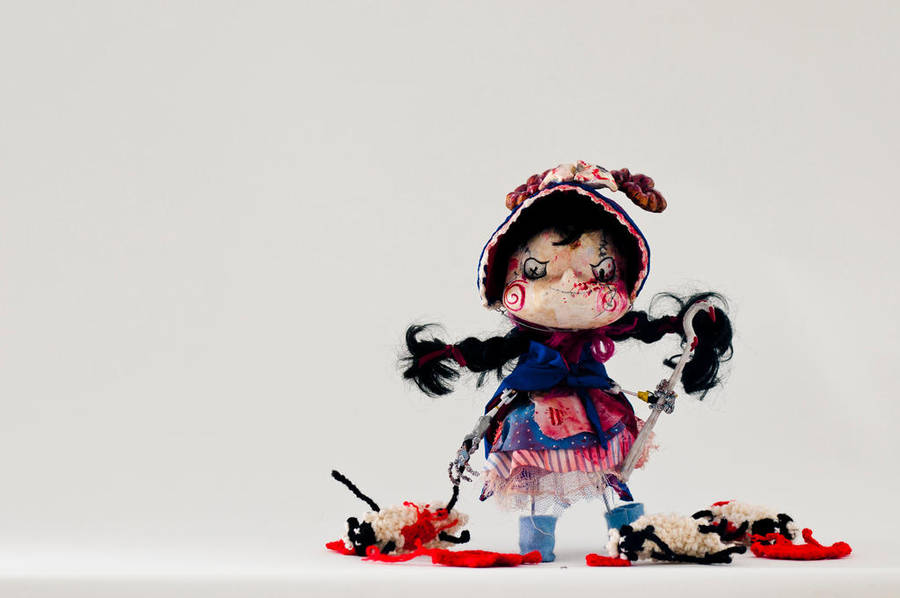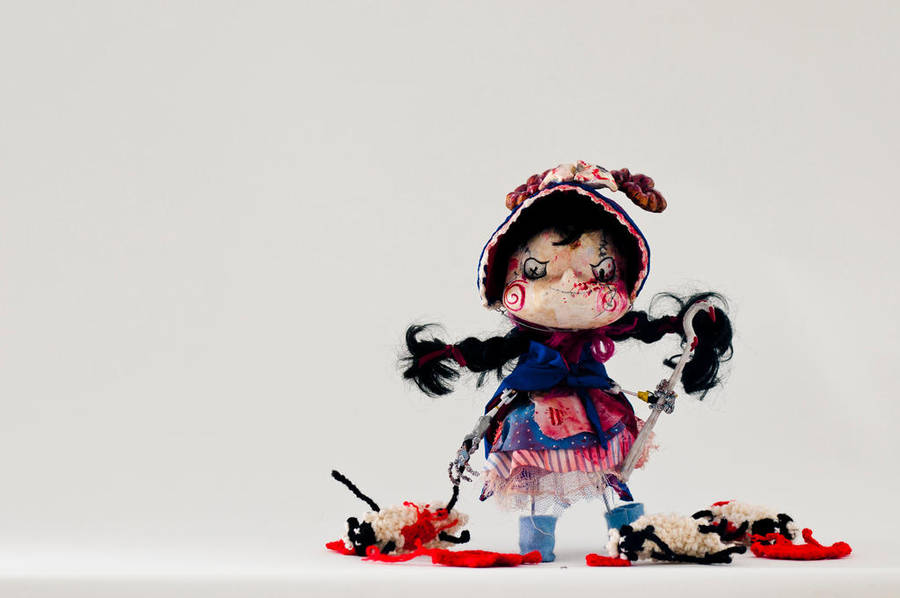 Watch
Little Bo Peep
Had slaughtered her sheep
And didn't know where to hide them....

Puppet from my stop-motion short 'Nursery Crimes'.

Head sculpted by Amy Scott-Murray
Costume by Eunice Aitken
Sheep by Eunice Aitken
Crook by Jen Kinloch

Everything designed/painted by me.

Photo by Steven Crichton.

Looks great. Is the head porcelain?
Reply

thanks! The heads are made from auto-body filler and a tiny bit of milliput,over a polystyrene base actually; I used plastikote to get the porcelain finish

Reply

This one is my favourite.

Crocheted blood! XD
Reply

Reply