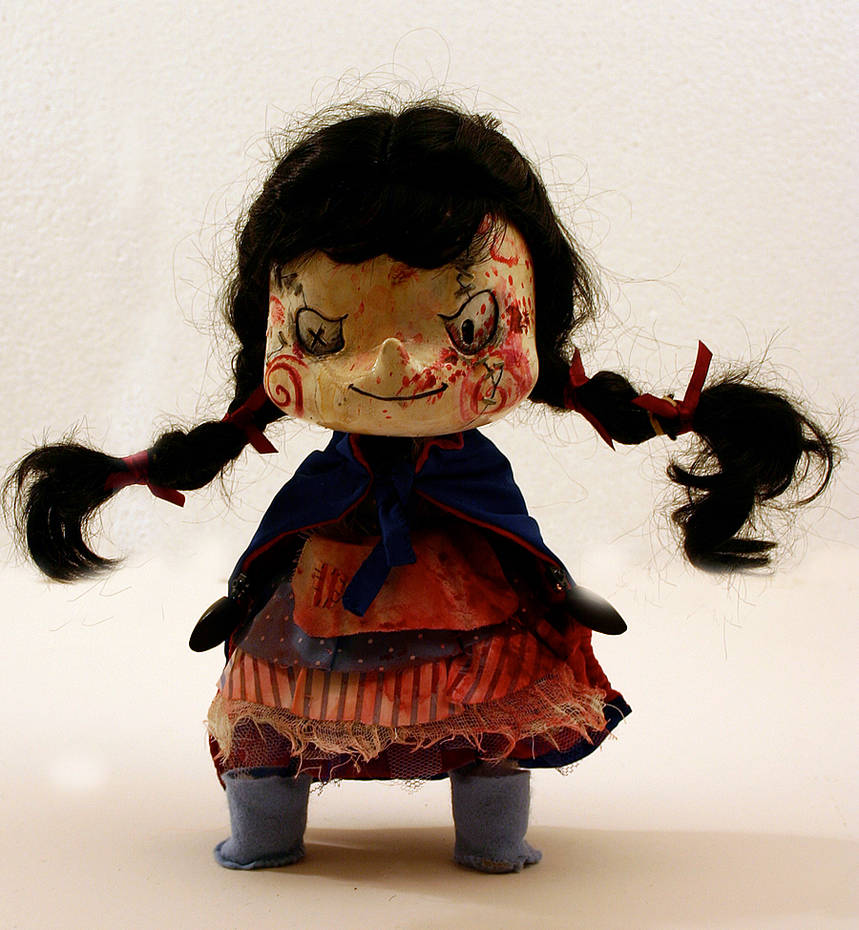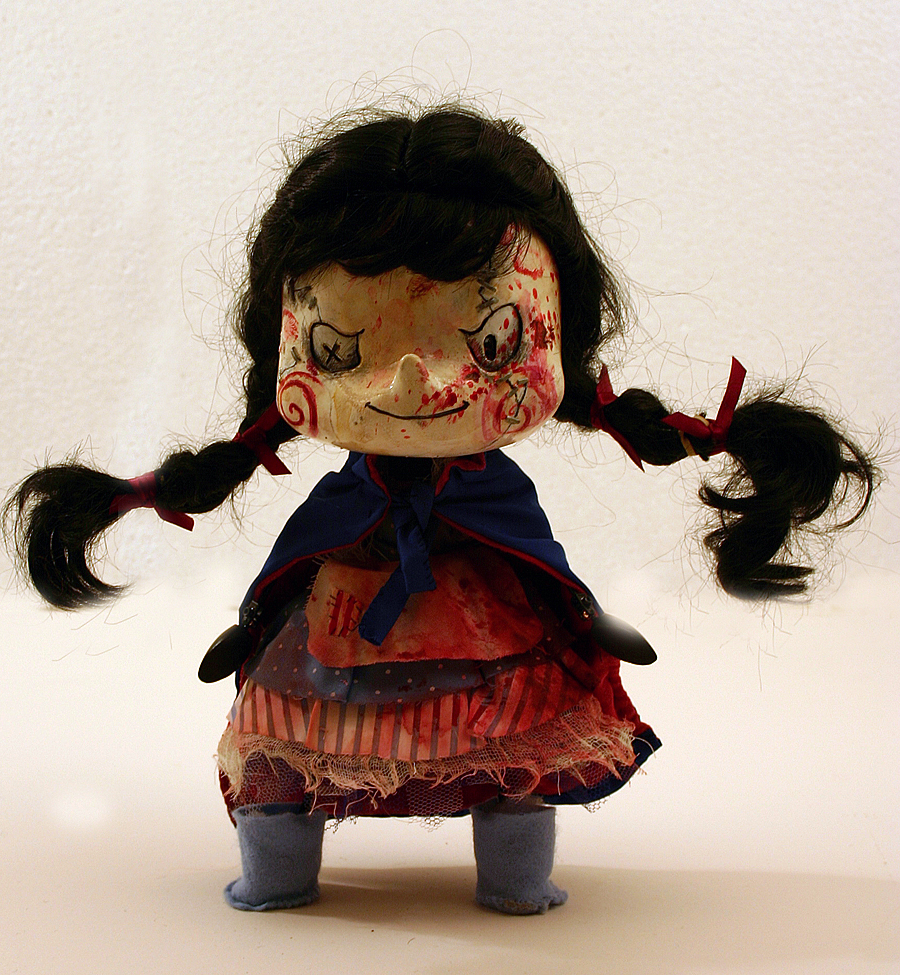 Watch
Bo Peep! Without her mask/bonnet but now sporting her evil pigtails. I was so pleased when my rig for those pigtails actually worked! I was wishing so hard I had four pairs of hands while I was making/attaching it!

Designed by me
Head modelled by Amy
Painted by me
Costume by Eunice

Awesome!
I do hope you'll be posting the final film online somewhere, after seeing all the production stuff I'm really excited to see it now!

Reply

Oh my WOW this is so cool! All of you did fabulous jobs.

I love her crazy expression. It's creeping me out! Yet she's still kinda cute... O_o
Reply

aah your enthusiasm for this project always brightens my day XD I finished dressing the set today! Pictures of that soon!
Reply