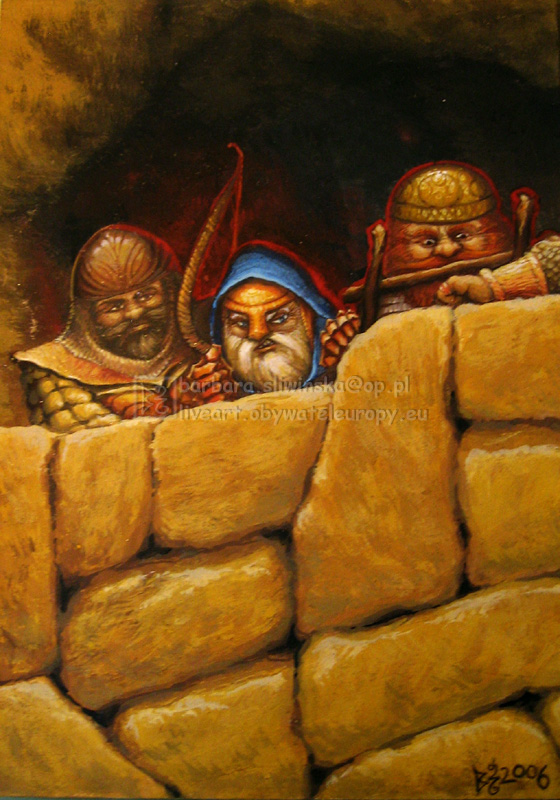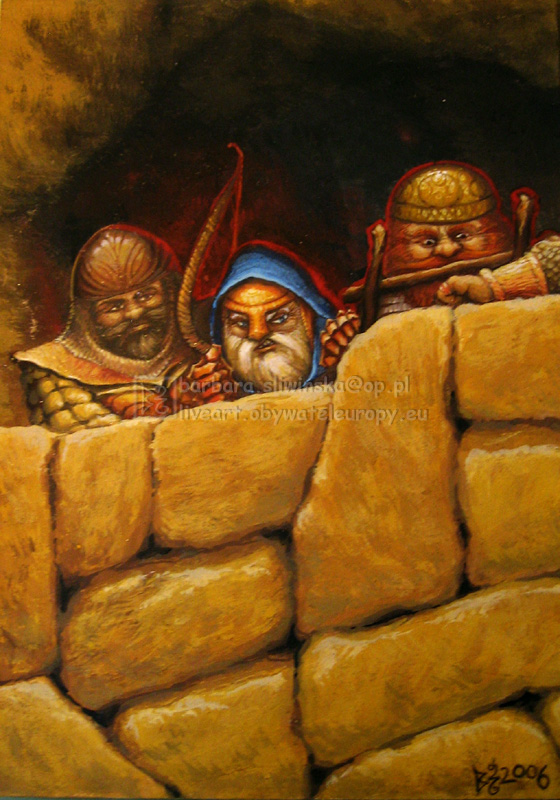 Watch
Scene from "Hobbit" (author: JRR Tolkien). Lonely Mountain: barricade, Thorin & dwarves. Watercolours, original size = A4.
Illustrations to all chapters (19) you will see in my gallery
Don't ask me about copy/print of this image/series - original was sold


Wow, it's just crazy how much the Dwarf on the right looks like Bombur in the
Hobbit
film ! I know you've painted all these long before the movie was made, so it's just a funny coincidence

But they REALLY look alike ! I love your Tolkien illustrations, they're so colourful and detailed. Also, it's nice to see non-movie inspired characters every once in a while (even though I love the movies)... Great work !
Reply

Ahhh... genuinly



!...
I dont remembered details of this image

cause I sold it loong time ago
You point of this similarity

Thanks

Reply