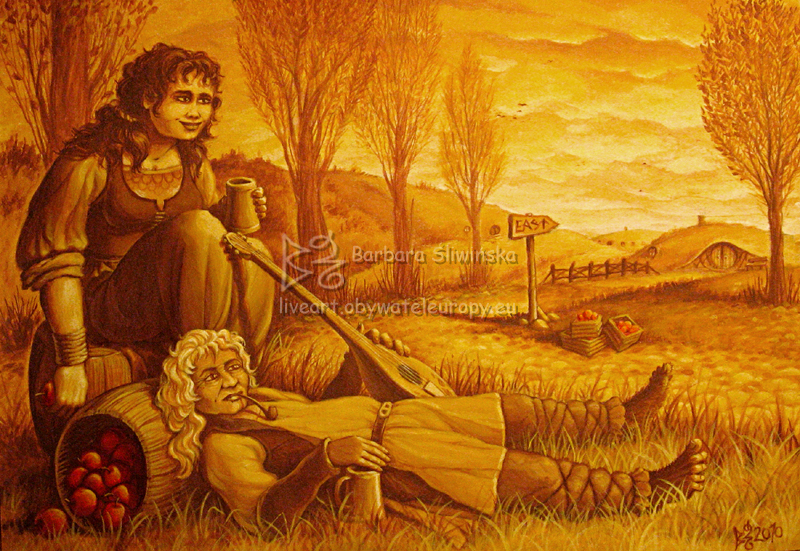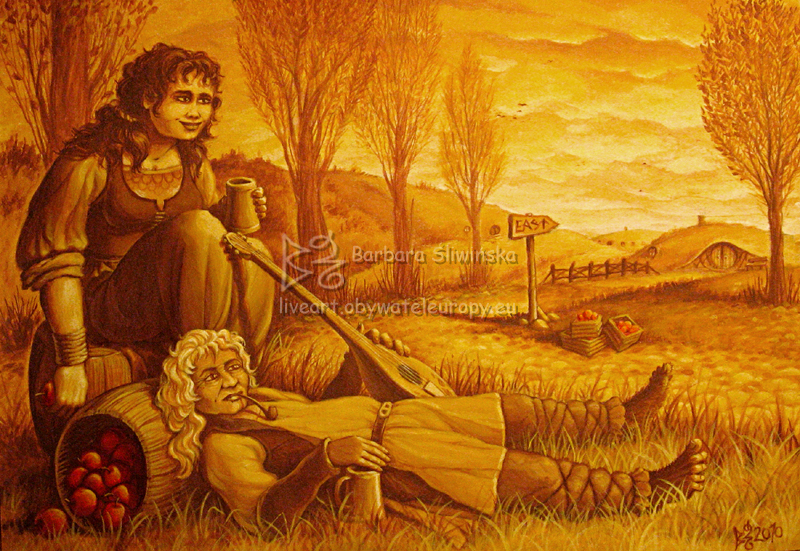 Image for "Life in Shire" contest:
[link]
East village - small country in Eastfarthing (Shire in Middle-earth-> inspired by JRR Tolkien literature). Apples collectors, resting after their work.
Something like continuation of drawing "Autumn in Shire" ->(
[link]
). Slightly inspired by themes: "You as a hobbit"->(
[link]
), "Life in Shire"->(
[link]
), "Spring/Autumn"->(
[link]
). Part of small autumn hobbit series. The rest of pieces: (
[link]
), (
[link]
), (
[link]
), (
[link]
).
Watercolors (with small addition of temperas), original size = A4.

its great, i dont know what techniques or methods did u use, but definitely has the Tolkien touch (please remove Watermark)
Reply


Thanks

I used water- based colors. Many strokes of small brush, many layers of thick paint (its much of work - 1 A4 image = 20-50 h. of work). I place the watermarks cause I have sometimes problems with pirates (I hate piracy!)... But, If you have unnecessary points - send me private note (maybe we make a deal?...)
Reply

Sorry, im more poor than.. than.. well the fact is i've never bought any points

Reply

I'm poor too, but... my points are from: winning of contests, or from small deals with others (eg. better deviations copy for points)... and you may do 'comission for points' (eg. image about specific theme). Look around dA - there are few possibilities

Reply

i've 18 recently so maybe my parents allow me to have my own paypal account, do u accept that kind of trades?
Reply

Lovely

Reply