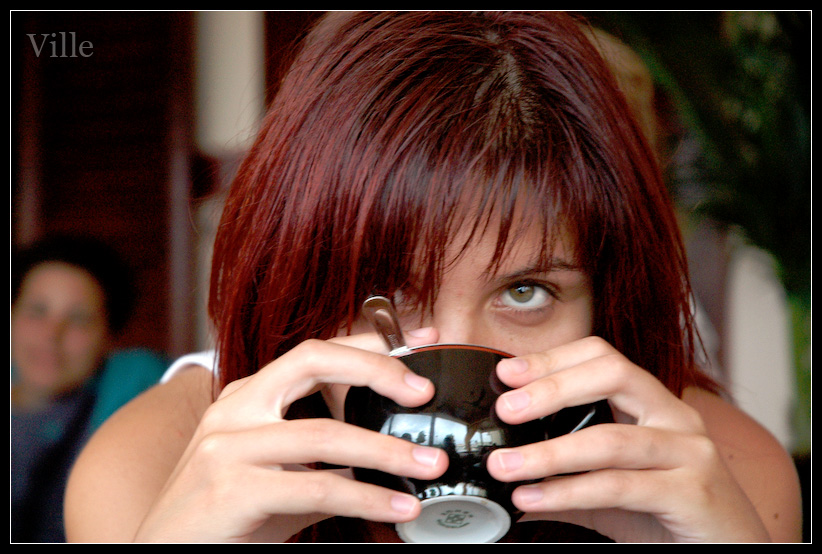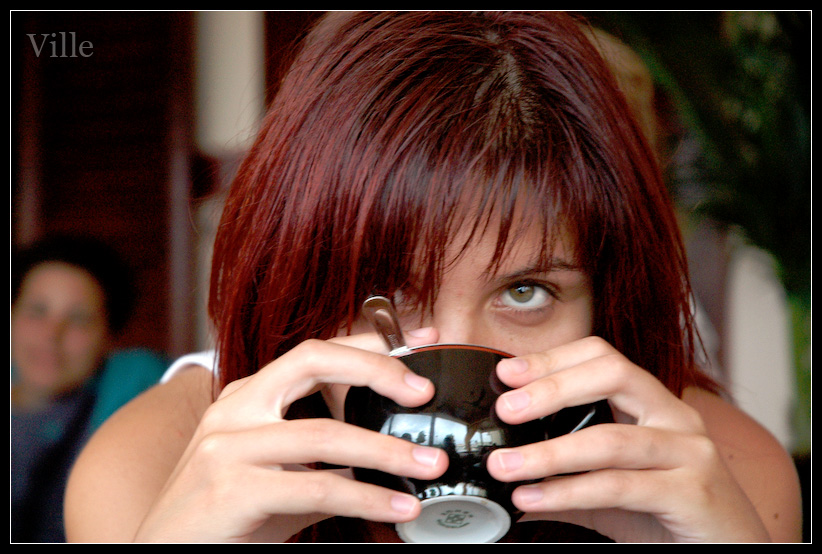 Watch
Ask yourself, how often do you sit in front on a terrace in the morning, sip on your favorite coffee and stare out at the wonders of the world?
Reply

I do that every morning
- but I never look this good.

W1~
Reply

then try another blend of coffee

Reply


Actually ... we men never look this good, even with the world's BEST coffee.
Great picture~!
Reply

You should have seen me this morning. There was a wild party last night (bartender even set the bar on flame while mixing the cocktails) and when I woke up this morning and looked at myself in the mirror, I realized I'm gazing into the pit of the hell itself.
And I still didn't have any coffee this morning...
Reply

Njen pogled je..nevjerovatan!!Svaka cast!
Reply

Njen pogled je "pusti me barem da kafu na miru popijem", no nije bitno

Reply

morning rituals. oh yeah!!
Reply

ma ovaj DA mi je najgori morning ritual. Treba se pocet odvikavat, izgubim po dva sata svaki put

Reply

hihi, i meni je ovo skoro kao ritual
al ma nije mi žao.

naučila sam ovdje puno..
4 godine sam ovdje.. naučila sam više nego u nekoj školi...
Reply

Bilo bi vrlo često da imam terasu. Ili balkon. Ili veću antenu.

Odlična fotka.

Boje su tako lijepe, jake i tople, daju nam osjećaj da i sami možemo osjetiti miris kafe iz njene šoljice....
Lana je preslatka~

Reply

bilo bi i meni često da nije 5 stepeni napolju, no barem postoji prozor

Reply

O ne, zašto baš mene?

Reply

prerijetko

osim ako monitor promatramo kao prozor u svijet, buduci da doruckujem/pijem kavu pred kompom

fotka je malo cudno kadrirana i fokusirana, ali meni su ti mali dnevni rituali jako kul, pa mi se ipak svidja

Reply

da kadriranje fotke je kombinacija moje potrebe da koristim neuobičajene kadrove i moje nesposobnosti za slikanje portreta

Otkad se samo tjeram da nabavim rasvjetu pa da počnem i te portrete vježbat...
Reply

rasvjeta...mislim da se par godina mozemo baviti prirodnom svjetloscu, pa tek onda razmisljati o necem sto se nabavlja

Reply

znam, no ova moja varijanta nije skupa pa je zato forsiram. Halogene svjetiljke za ulične radove, u verzijama od 150 i 500 watt. Mogu se naći u OBI-ju već od 200 kn. Imam prijatelja stolara koji mi može napraviti drvene okvire, koje bih mogao zakačiti za ove svjetiljke. Onda lijepo zaljepim paus-papir ili bilo kakav masni papir A3 formata preko okvira i eto mi difuzne rasvjete. Nisam ni ja pao na glavu pa da kupujem pravu opremu za rasvjetu. Toliko bogat nisam.

Reply

samo pazi na zagrijavanje. mo i ja znamo "za po doma" bounceati neki jeftilen reflektor, soba se uzari nakon pola sata

Reply