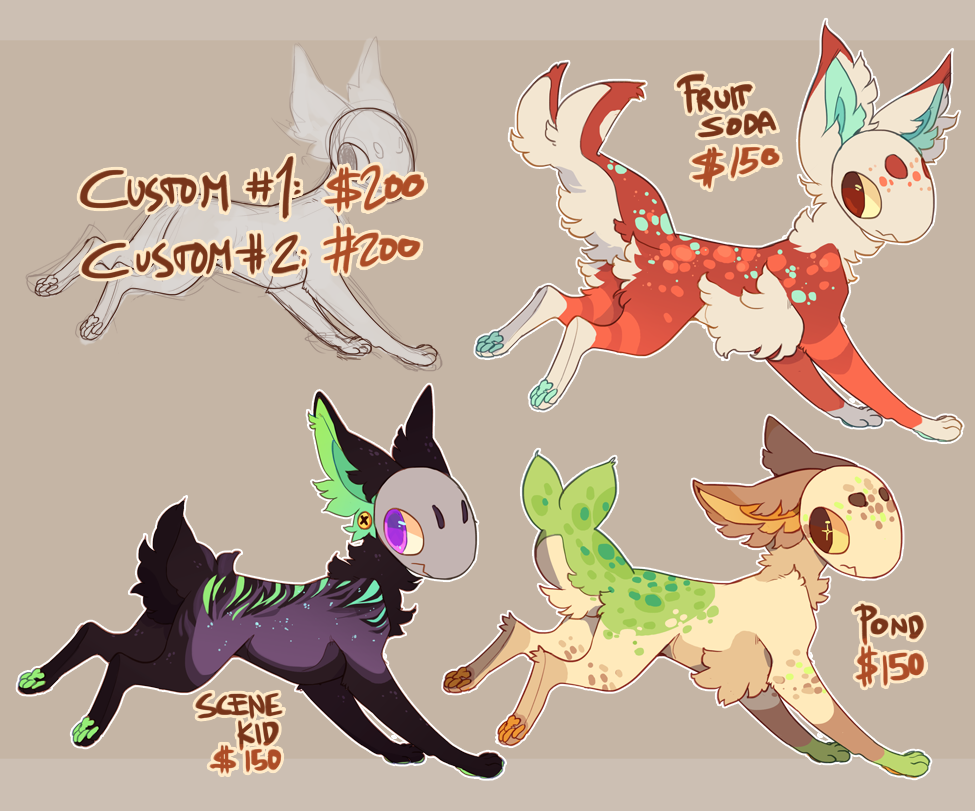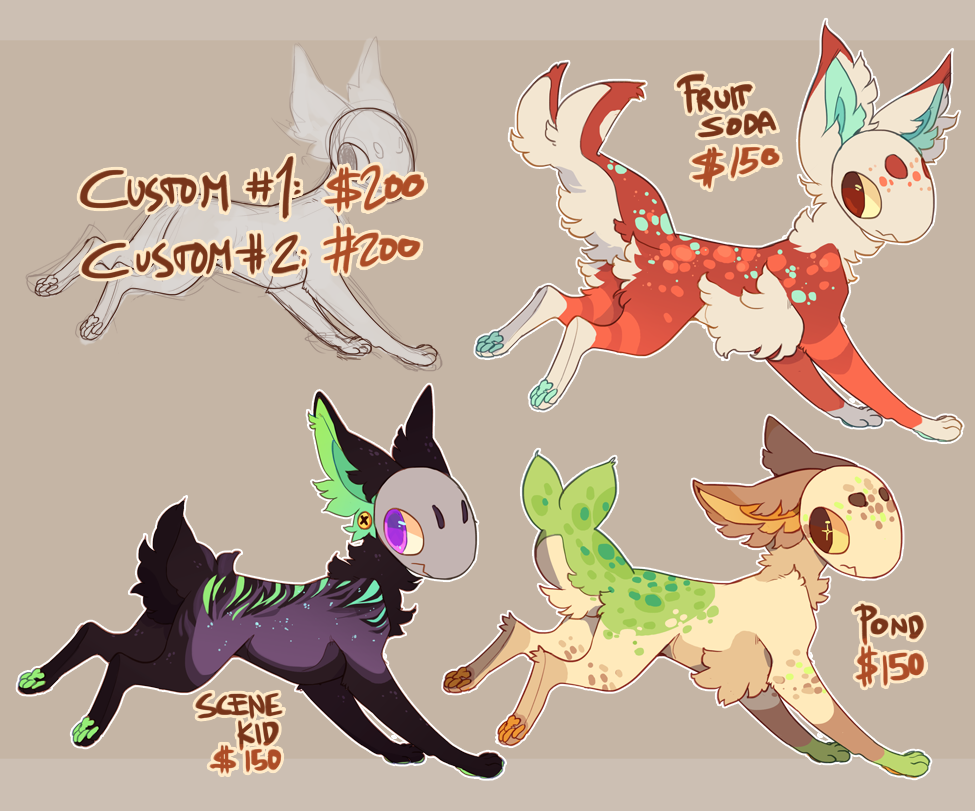 Watch
These are the last old reacquired fishies that will be for sale for now! These are flatsales, with the price written on the image.
***
CUSTOM SLOTS
- common/uncommon traits
- 1 very uncommon trait
custom slot 1: 200$
CLOSED
custom slot 2: 200$
CLOSED
FRUIT SODA:
150$ (open)
SCENE KID: 150$
CLOSED
POND: 150$ (open)

Reply to the correct thread to claim! Buyer will receive bigger image after payment is sent.
***
***
SALE RULES

- First come first serve
- Before bidding
make sure you have the funds!
- When bidding specify whether you are bidding in points or in USD.
- Do not edit or hide your bid, that will get you an instant ticket to the blacklist
- Do not harass the bidders or whine/guilt trip/beg
IF YOU ARE ABOUT TO BID PLEASE READ MY ADOPTABLE POLICY!
ADOPTABLE POLICY

Fisthings are a closed species, meaning you cannot make your own!