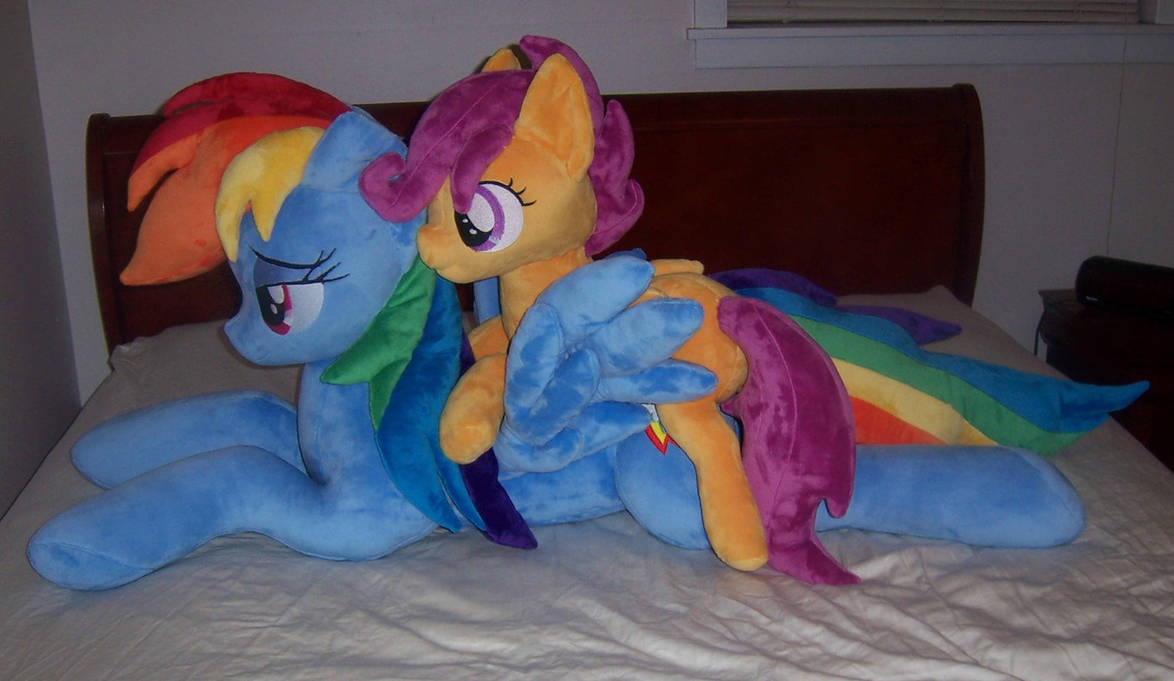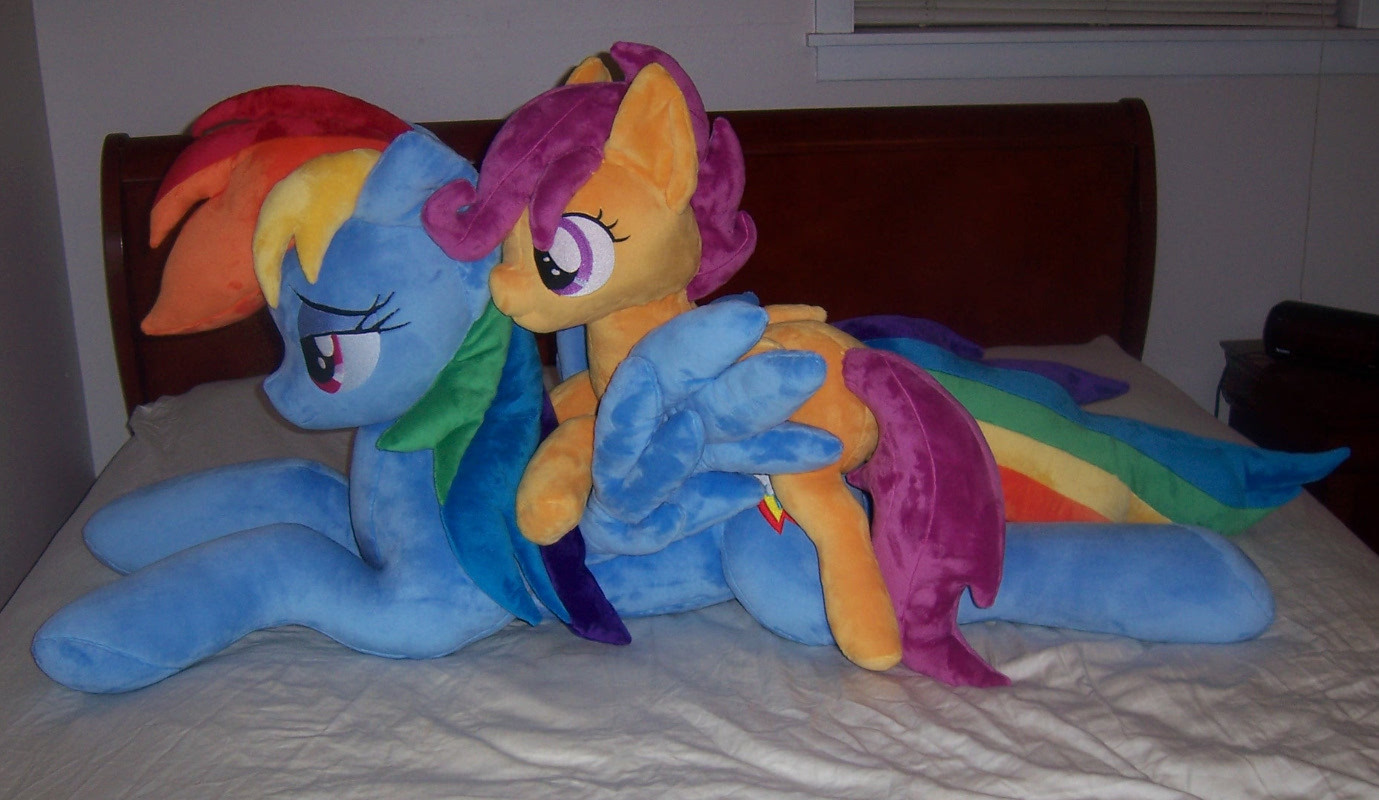 Watch
Life size Rainbow Dash by Agatrix. Scootaloo by Penniesponyplushies

I dunno how I managed to miss this, but this is adorable!
This much adorable should be illegal.

Reply

I love seeing these two together. Scootaloo was my third plushie I ever got and this Dashie is the first life size I ever got. I love this pic and I wish it were higher quality.
Reply

Yeah, this is actually something that seems rather plausible too, what with how much Scootaloo loves Dash. :3
They're such an adorable duo.
Reply

that is an amazing plush collectible you have there

Reply

Thank you. I really like these two.
Reply

you're welcome. I bet they are super cuddly

You are so lucky to have these wonderful creations.
Reply

Man, I'd love to have an RD that big! I'm having one made that's in a somewhat similar pose, but only about 18 inches long. And a smaller Scootaloo to follow eventually I hope.

Funny how I stumbled on this while looking for a newer RD/Scootaloo wallpaper.
Reply

I got lucky with this one. I managed to buy this from Agatrix before she listed it on ebay. I saw her post it and note'd her within seconds right before I drove to work in the morning.
Reply

Reply

So cool
i want twilight one that big
Reply